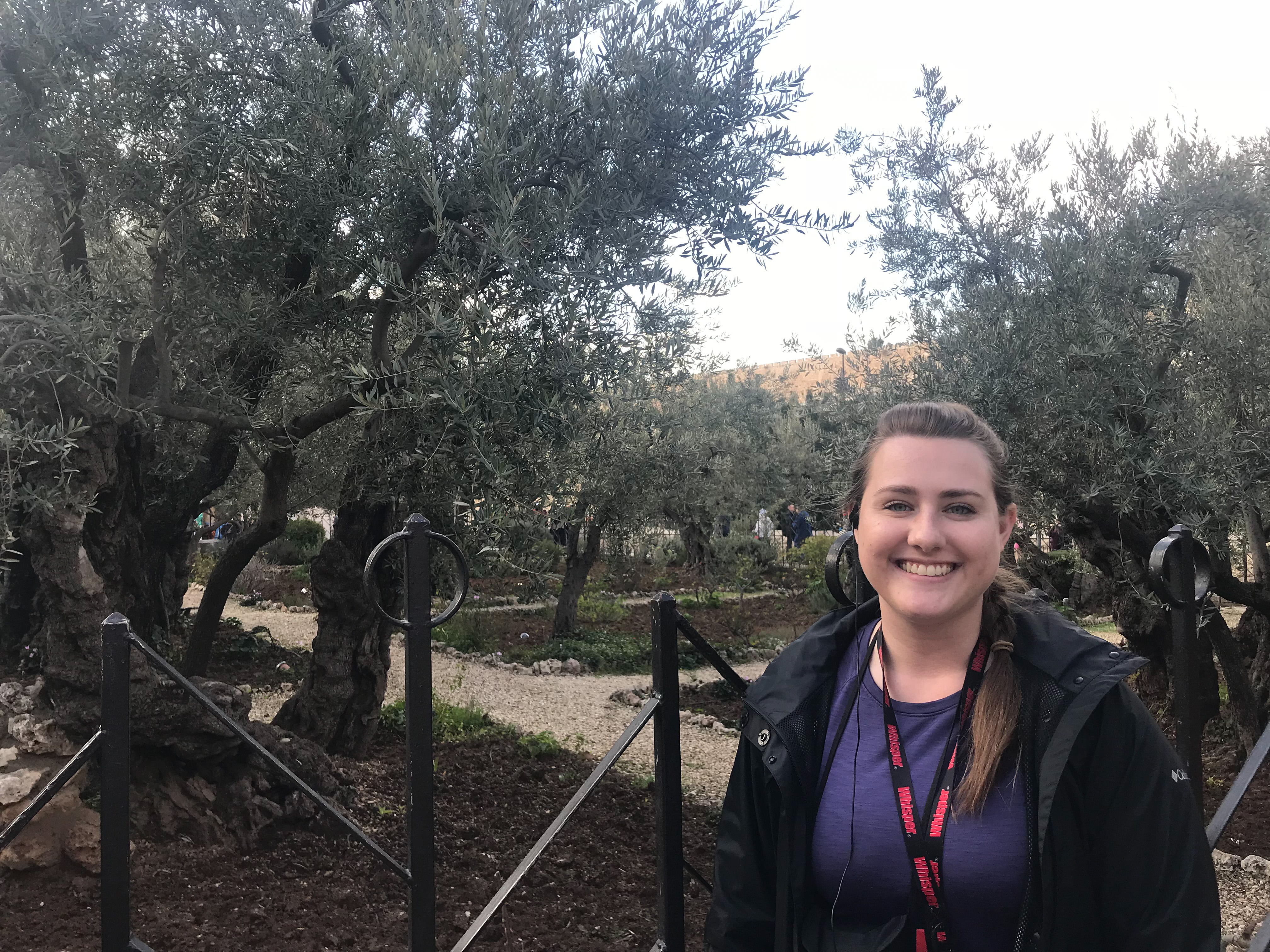 I first stepped onto this campus during a field trip with my confirmation class when I was in eighth grade. It was then that I knew CUAA was where I was supposed to go to college, and through prayer and exploration, I felt God calling me to the Family Life program and a career of serving His church.
---
Through the generosity of donors like you, I have been able to follow God's call on my life. I attend classes where I get to learn more about God and how to walk alongside others as they experience His love. I get to sing in Chapel and learn how to worship Him in new ways as I learn how to play new instruments. I get to learn from incredible professors who have so much knowledge to share. I get to lead a prayer group on Monday mornings and be a part of the Campus Ministry Leadership Team. I get to build friendships that I know will carry into the rest of my life with people who lift me up in the Lord.
Recently, I was blessed to go on a study abroad trip to Israel. On this trip, I experienced God like I have never experienced Him before. I was able to walk where Jesus walked and see Him reveal His heart to me, even as He brought about change in my own heart. Thanks to a grant funded by donors like you, I was able to worship on a boat in the middle of the Sea of Galilee, ponder scripture in the Garden of Gethsemane, and receive communion at a chapel near the Garden Tomb.
Thank you for your generosity, which makes CUAA possible for me and other students. Because of you, we are able to live the uncommon lives that God has called us to.
Blessings,
Celia Walkowicz
—
If this story has inspired you, why not explore how you can help further Concordia's mission through giving.