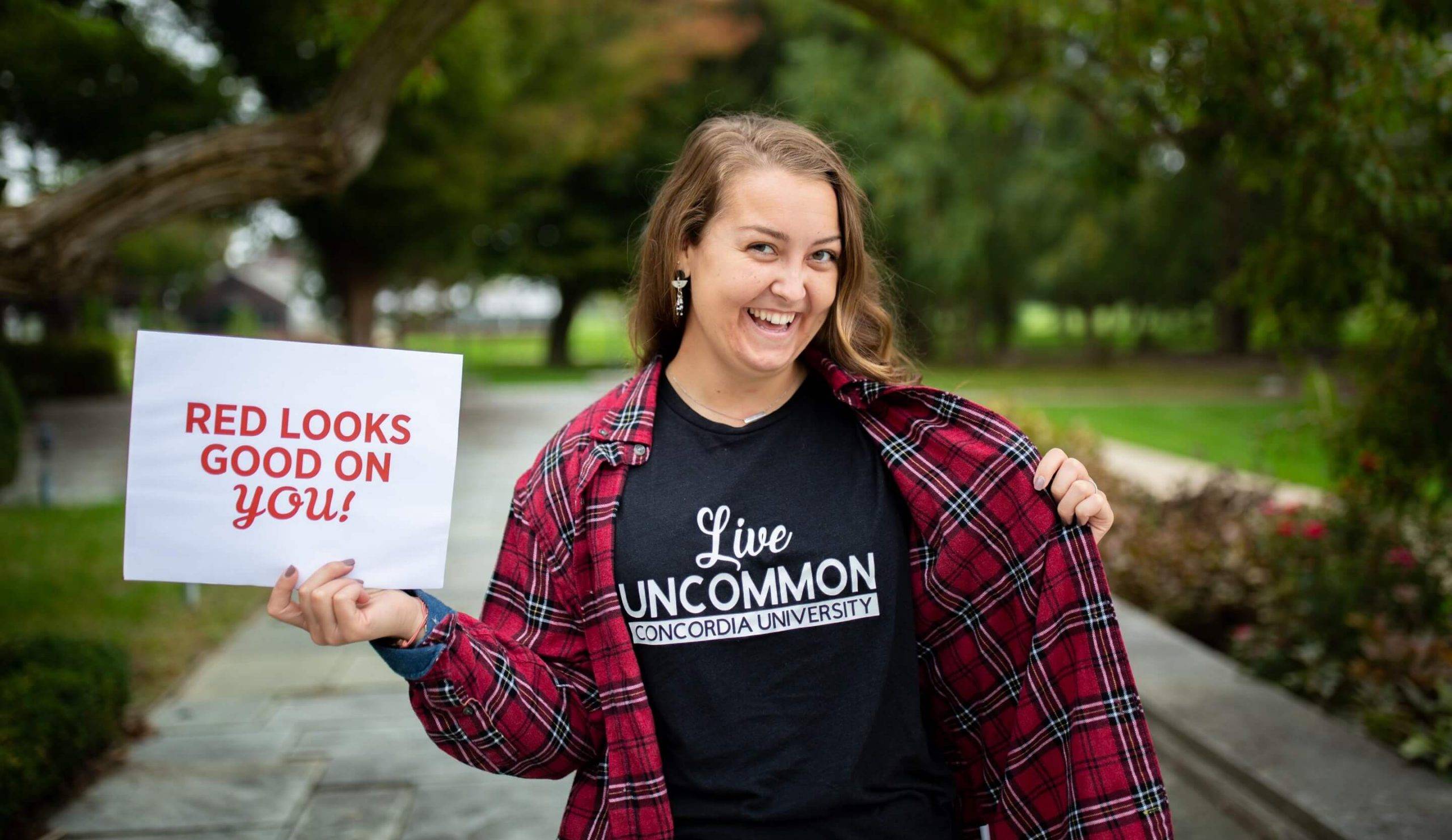 It's a busy time of the year for the office of admissions and incoming students!
---
Commit to Concordia
Concordia University Ann Arbor recently sent out a batch of financial aid award letters to new students accepted for the fall 2022 semester, and the student commitment confirmations are starting to roll in!
If you already know that Concordia is in your future but have not yet committed to CUAA, don't delay. There are certain perks that come from an early commit.
1. Housing application access
Our housing application for the 2022-23 year officially opened this, but ONLY for incoming students. You can rank your residence hall selection, complete the personalized student survey, and match with potential roommates. If you commit now and fill out your housing application, you will be in the first pool of students to receive a housing assignment in June 2022.
2. CUAA Student Portal account setup
You'll find that the Portal will soon become your hub for important Concordia business, news, and various other tips and deals. An early commit gives you time to orient yourself to our systems and start to prepare yourself for life as a Concordia Cardinal.
3. Email privileges
Let's make it official…with an @student.cuaa.edu account in your name! Once you have a CUAA email address, you're added to our official student email list where you can stay up-to-date on all Concordia announcements.
4. Class registration prioritization
If you commit now, you'll be added to the first pool of students who are eligible to register for classes in the spring. If there's one place you'll want to beat the rush, it's selecting classes!
5. Bragging rights
Let's face it: College applications are stressful! Won't it feel good to tell your friends, family, and school that you're officially in?
---
Haven't applied yet? There's still time!
If you haven't gotten around to applying yet, no worries! We are still accepting applications, and, best of all, WE STILL HAVE SCHOLARSHIPS AVAILABLE!
—
If this story has inspired you, why not explore how you can help further Concordia's mission through giving.