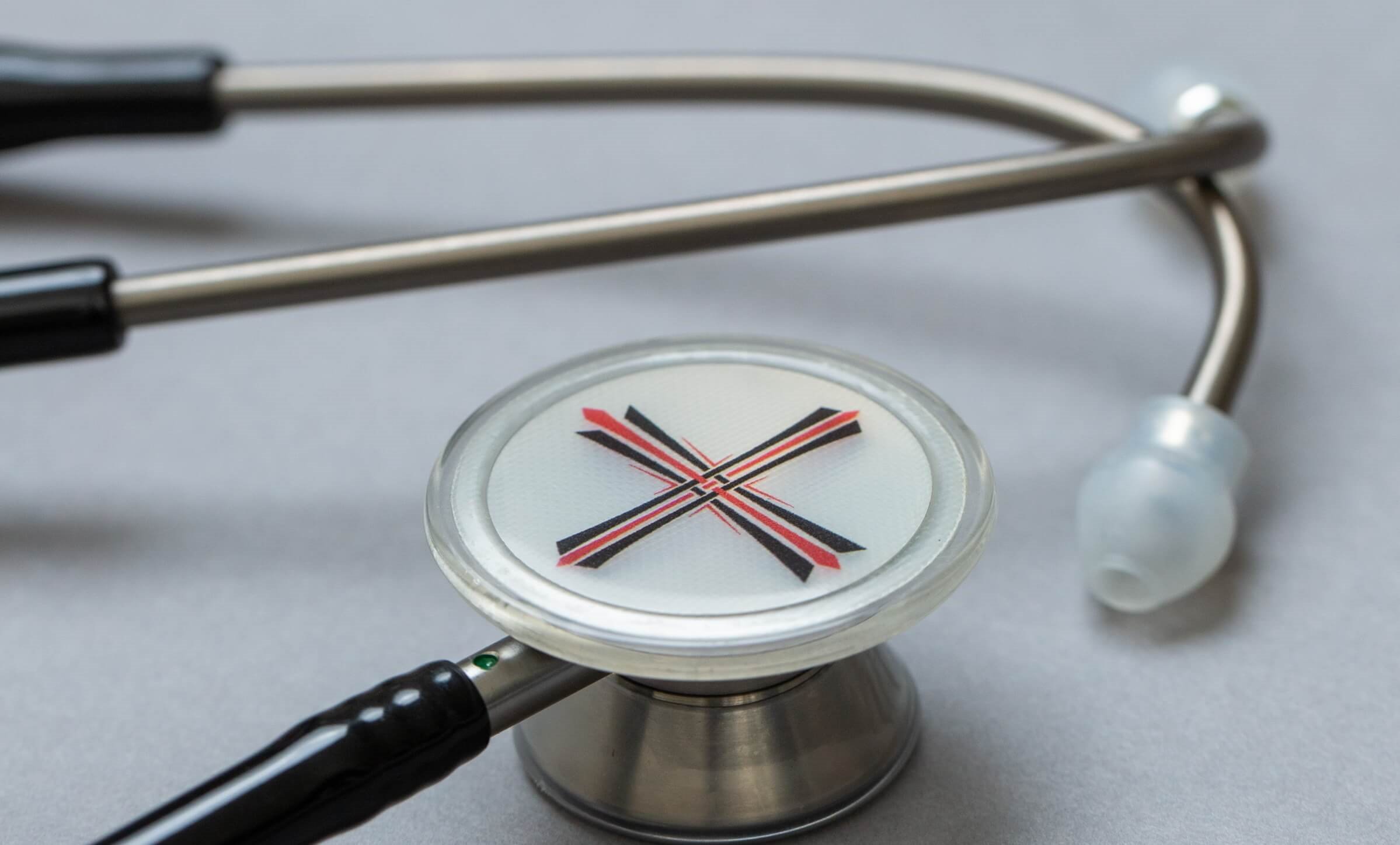 Nurses have not stopped, and they will not stop. The admirable characteristics of integrity, compassion, service, and excellence have been exemplified by nursing professionals across the discipline and throughout the world since COVID-19 began wreaking havoc.  
---
These same characteristics shine brightly from Concordia University Ann Arbor's School of Nursing not only as the core values of the program, but as actual behaviors of nursing's faculty, staff, and students.
The virtual learning bar has been set high as they aim to provide the best education possible to nursing students despite the current limitations caused by a global pandemic.
From enhancing online clinical scenarios, physically mailing kits of skills equipment to students for practice and demonstration, and offering up real patients of chronic illness and disease for students to interview and gain telehealth experiences—CUAA's school of nursing is willing to do whatever it takes to prepare the future generation nurses and compassionate caretakers.
The six-semester program includes a summer semester for the program's two most advanced cohorts, who will graduate in either December or May of the upcoming academic year. While this allows nursing students to complete their degree a semester sooner than they would have otherwise, it also means another semester of virtual learning for some students before a hopeful campus return in the fall.
"Our nursing team has taken heroic actions to make sure our students are getting what they need, just as if nothing has changed. It has been truly amazing," said Dean of Nursing Cindy Fenske. "All aspects of replacing a clinical shift were developed, so students would experience the critical thinking and clinical judgment needed to think like a nurse. These virtual clinicals included patient report, patient assessment, planning of care, medication administration, frequent 'distractions or interruptions,' prioritization practice, clinical judgment exercises, and post-clinical debriefing."
Fenske says her team's goal is to recreate learning experiences that students would have received under normal circumstances.
PRACTICING SKILLS FROM HOME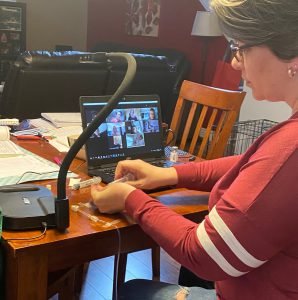 In early March, the university announced that classes would be moved online, effective upon the completion of Concordia students' spring break. With fast action and proactive planning, CUAA's nursing staff began assembling and mailing to students educational "kits" that included vials, syringes, needles, IV bags, catheter kits, suctioning kits, and the like – materials needed to continue to grow in the profession.
"We told them, send us your address of where you are going to be for quarantine. We'll get them to you," said Kathie Pereira, skills laboratory director, who worked with CUAA's Skills Specialist Kathleen Sheehan to ensure students wouldn't be at a learning disadvantage. "The kits included whatever they needed to practice their skills at home."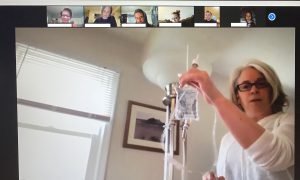 Over 60 kits were mailed to the nursing students enrolled in either Skills I or Skills II. Instructors gave live video demonstrations while the students practiced what they observed and learned, submitting videos of their skills or doing live demonstrations for check-offs.
Pereira said the students practiced on stuffed animals, pets, family members, whatever worked for them. If the requirement for that lesson needed a real person, for example when the students were asked to do head-to-toe assessments, then they set up one-one-one video calls at night or on the weekends so they could demonstrate the skill once that family member was home.
"We had to pivot. We just had to," said Pereira. "Once our nursing students are done with the program, we do not get them back. It's our job as educators to make sure they still fulfill the obligations of their classes."
ONLINE LEARNING THROUGH SIMULATION
As an academic program known for its heightened emphasis on simulation, Concordia's School of Nursing hasn't missed a beat in maintain rigor in the virtual realm.
One example is the semesterly courtroom simulation. Concordia's North Building, where the School of Nursing is housed, formerly served as a law school before Concordia's acquisition of the property in 2015. A special area within the North Building is a mock courtroom, a space remaining from the law school building that is now frequently used for simulated learning activities. The courtroom is complete with a judge's chamber and bench, witness stand, attorney tables, jury box, spectator area and the like.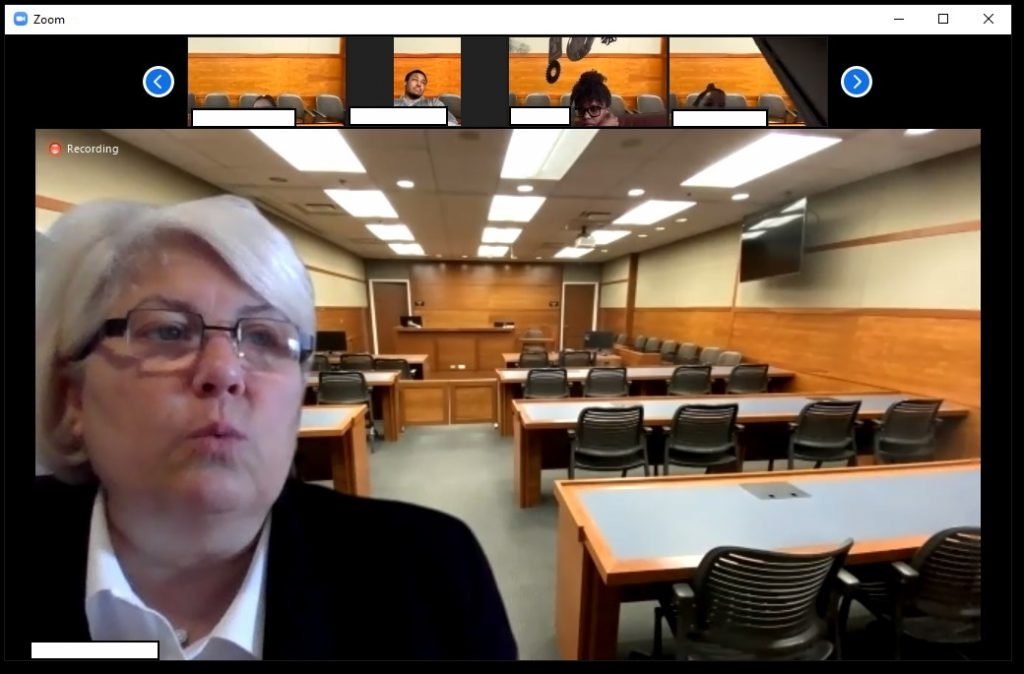 The mock courtroom usually serves as the location for the live reenactment of a nurse being sued for malpractice. Since the students, faculty, and actors couldn't be in the courtroom together this spring, the participants still used photos of the room as their zoom backgrounds to make the experience even more real.
"We adapted the simulation this year with a couple of tweaks, and it turned out to be just as effective," said Dean Fenske, whose leadership encourages the teams' adaptability, innovation, and resiliency.
In this simulation, the students were on the jury and split into different working groups. They were provided the background beforehand, and listened as a true nurse attorney played the part of the prosecuting attorney, a true attorney played the defense attorney, a friend of the program played the nurse being sued, Dean Fenske served as the witness, Ben Oliver (simulation specialist) served as the judge, and Professor Frank Rubino from the Justice and Public Policy and Psychology departments played the investigator.
"We were able to play all of the parts and reenact the same pace of an actual trial," said Fenske, who shared that after the cases and statements were delivered, the nursing students separated into Zoom rooms to deliberate as members of the jury.
The student groups came back to the Zoom courtroom to deliver their verdict and rationale, and talked through valuable lessons and scenarios of protecting their nursing licenses.
This element of nursing education is very unique to CUAA's program.
WATCH: Click to view live recording of Concordia nursing's courtroom simulation, spring 2020
CLINICAL EXPERIENCE
Hands-on clinical experience is a crucial element to nursing education.
The Michigan Board of Nursing limits the amount of simulation to replace clinical to 50% of the overall hours per course. During the COVID-19 outbreak, the governor issued an executive order stating that 100% of clinical hours could be replaced with simulated activities for all courses through December 2020.
Concordia's nursing faculty stepped up to the challenge of creating virtual assignments for clinical groups that gave them as real of an experience as possible.
Scenarios included patients with fractured hips, stroke patients, heart failure studies, plan of care changes, bowel obstructions, post-operative complications, and more. The students and instructors debriefed the scenarios and talked about appropriate ways to address each and every situation from the actions they take, the decisions they make, and the words they use to patients and their families.
Online nurse education resources are currently offering virtual clinicals for free or reduced rates. These resources have provided a platform for CUAA's nursing instructors to work off of and tailor to their lessons. Dean Fenske remarked that it has been a huge blessing to be able to use these resources as a starting point for certain lessons and objectives, but the faculty took each resource a step further, adding labs and vitals to the scenarios to round out the lessons for the students.
Tele-health interviews with family and friends of members of the faculty and staff who suffer from chronic illness or are currently in rehabilitation, were conducted by senior students in their transitional care course. The students conducted interviews with these people to learn about how they have adapted to living with their chronic issues. This type of healthcare appointment, also known as telehealth, is being used widely.
The students said it was an interesting experience, but one that was very well received by the 'patients.'
CONTINUING MOMENTUM
As the summer semester for upper level nursing students is underway – beginning Tuesday, May 26 and ending in early August – the nursing faculty and staff continue to take seriously their charge of preparing the next generation of healthcare workers, without letting lessons or experiences slip through the cracks. This summer is the obstetrics, pediatrics, and community health focus for these students, and they are already solidifying arrangements for innovative ways to execute lessons, simulations, and experiences.
CUAA nursing's spring graduating cohort, the Omega Class, was the fourth to graduate from CUAA's school of nursing. Celebrated with virtual well wishes and an online degree conferral to mark the moment, these students, along with CUAA's other spring graduates, are encouraged to return to campus in December to celebrate commencement in person.
In the meantime, as soon as its safe to do so, Dean Fenske is adamant about providing an in-person celebration for the Omega Class Pinning Ceremony. Fenske remarks that this special, anticipated milestone is one thing that cannot be replicated virtually.
Learn more about Concordia University Ann Arbor's School of Nursing at cuaa.edu/nursing.
— Rachel Thoms served on Concordia University's Strategic Communications team from 2015-2022. Any inquiries about this story can be sent to news@cuaa.edu.
If this story has inspired you, why not explore how you can help further Concordia's mission through giving.