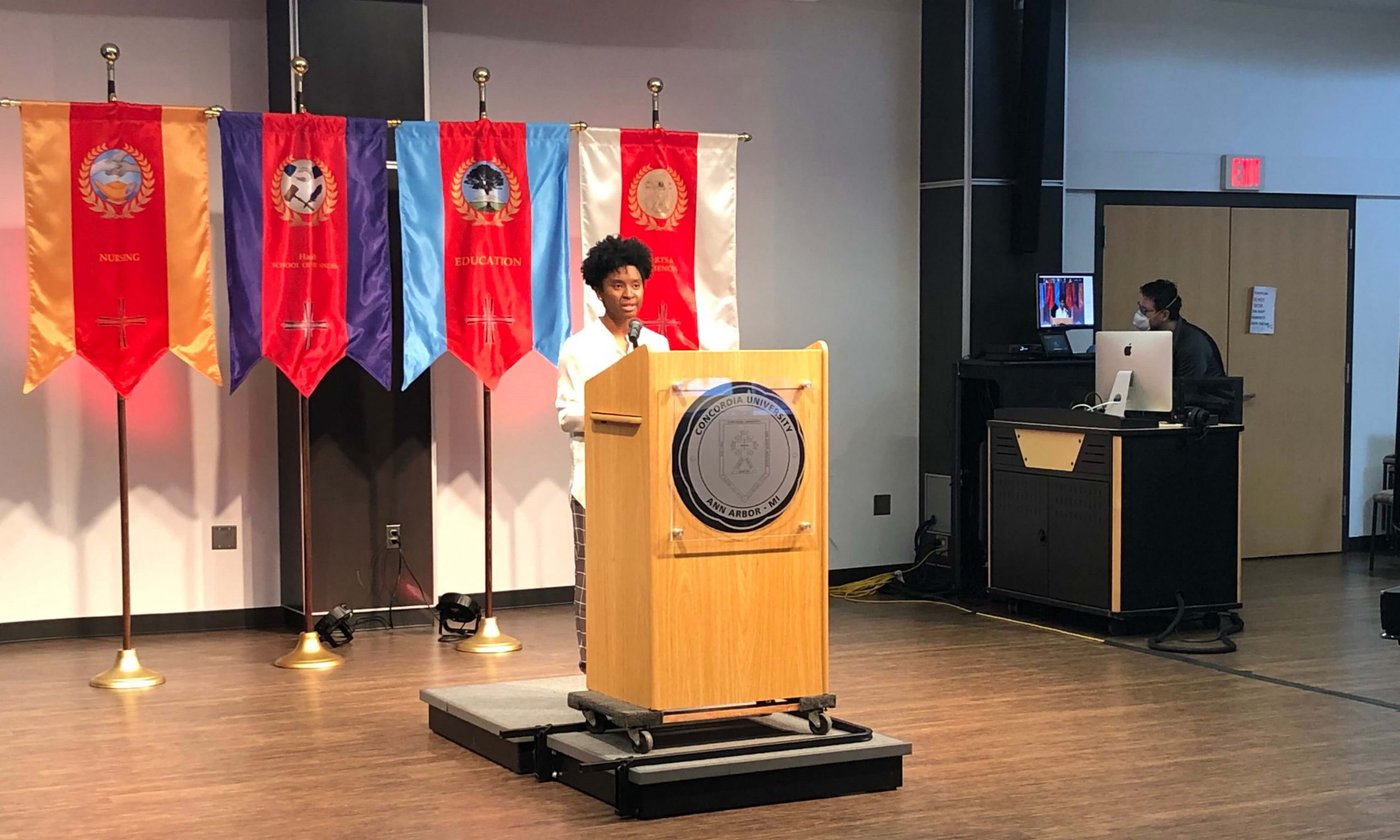 In arguably the most uncommon manner in university history, Concordia University Ann Arbor fulfilled its mission by ushering in the latest cohort of graduates who are poised to go out and impact the world.
---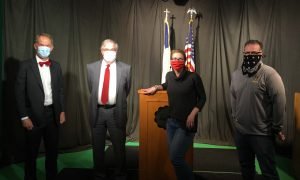 On Sunday, May 17, CUAA wrapped up a week of virtual commemorations for its spring 2020 graduates with a live Virtual Degree Conferral ceremony featuring remarks from University President Rev. Patrick T. Ferry, Ph.D., Provost Dr. Bill Cario, Vice President Rev. Dr. Ryan Peterson, Campus Pastor Rev. Randy Duncan, and 2020 graduate Jessica Russ.
"Your Concordia experience has been one marked by top drawer academic experiences," President Ferry shared in his address. "You've learned a lot from great faculty and you've been engaged by staff who care about you and challenge you, but more than anything else, your Concordia experience has been framed by the recognition that the Lord Jesus Christ is the savior of the world and loves you with an everlasting love."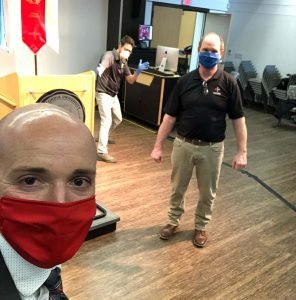 The ceremony was broadcast via Zoom and live-streamed to the university's Facebook page. Participants aired their well-wishes and thanks via Facebook and social media using #CUAAgrad20. Concordia plans to celebrate with spring 2o2o graduates in person in December.
Sunday afternoon's virtual celebration came on the heels of a surprise for the spring 2020 graduates, released late Saturday evening. Over 80 faculty and staff members participated in a project to bring together a congratulatory video message for each and every one of CUAA's 164 graduation candidates. The project, called Known By Name, picked up some local media attention from MLive's The Ann Arbor News and WDIV Detroit's All About Ann Arbor.
Altogether:
Nearly 320 people attended the live webinar
75 viewers tuned in live via Facebook
Some 7,590 accounts were reached via the Facebook live stream (as of Monday morning)
Graduate Tributes
Beginning on Sunday, May 10, Concordia began its roll-out of what has became an annual tradition—a daily feature of that year's compelling graduate stories.
In case you missed them, the spring 2020 graduate tributes are below.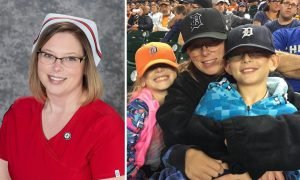 Tammy Delane ('20)
NURSING
The uncommon nurse taking a circuitous route to reach her dreams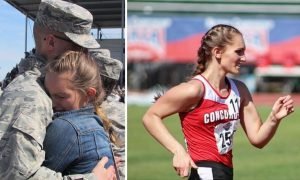 Liz Larsen ('20)
SOCIAL WORK
The uncommon social worker dedicating her career to bringing people together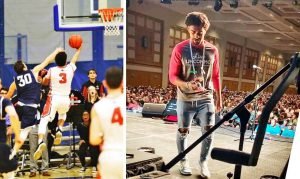 Manny Dominguez ('20)
PSYCHOLOGY
The uncommon champion inspiring others along the way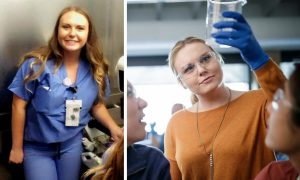 Lexi Weber ('20)
RADIOLOGIC TECHNOLOGY
The uncommon radiologic technologist who embraces CUAA's tight-knit community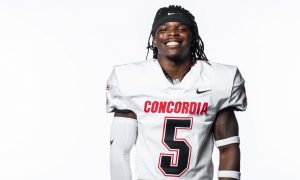 Prince Alex AyoOla ('20)
SPORT AND ENTERTAINMENT BUSINESS
The uncommon go-getter embodying courage and determination
Esther Schulze and Emmi (Schulze) Forbes ('20)
MARKETING, ART
SECONDARY ENGLISH EDUCATION
The uncommon sisters moving forward in faith
For futher details about the weekend, visit the graduation website or search #CUAAgrad20 on social media.
— Rachel Thoms served on Concordia University's Strategic Communications team from 2015-2022. Any inquiries about this story can be sent to news@cuaa.edu.
If this story has inspired you, why not explore how you can help further Concordia's mission through giving.