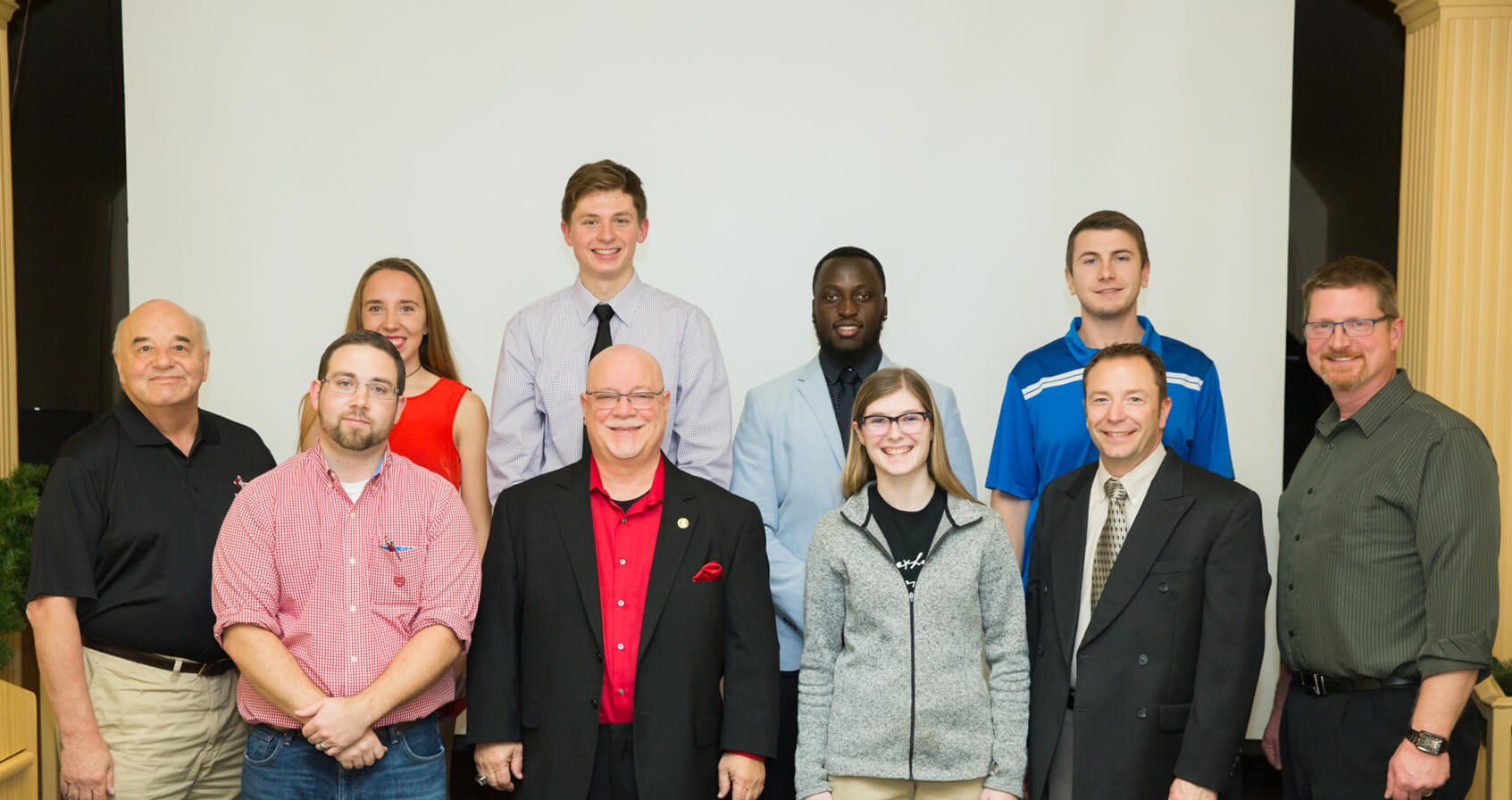 On November 30, five students competed for $2,000 in seed money in Concordia University Ann Arbor's second annual start-up pitch event entitled CULaunch!
---
Sponsored by CUAA's Haab School of Business Administration, CULaunch! welcomed a panel of six judges, comprised of current and former business owners, who were responsible for evaluating the presentations and probing into the students' business and financial plans. After two hours of competing the judges awarded prize money to the top three winners:
First Place: Stephanie Johnston ('18, exercise science) and her innovative new running shoe, the J-Bolt which is designed to reduce the risk of stress fractures in runners without sacrificing speed. Johnston intends to use her portion of the seed money to pursue intellectual property protection and begin manufacturing a prototype.
Second Place: Will Izera ('18, business management) and his DJ/Music/Event production company, 250 Entertainment. The name pays tribute to his home country's area code in Rwanda. Already a business owner in the entertainment industry, Izera pitched adding a digital photo booth with printing capability to his current stable of offerings to increase his value to clients.
Third Place: Conner Phee ('18, computer science) and his computer programming learning module system, Foundations First Academy. Phee's idea is to create live learning modules to teach people the basics of computer coding and programing delivered in synchronous formats with accessible and effective instruction. His company is designed to meet the growing demand for software developers by offering accessible, affordable instruction.
The Haab School of Business Administration at CUAA is committed to a learner-centered professional development model, the school offers degrees, certificates, and a variety of learning opportunities. It boasts two graduate programs: an MBA with over twelve different concentrations, and a Master of Science in Organizational Leadership and Administration (with a one year completion option) that includes the Certified Management certificate option; along with online and accelerated programs that fit the lifestyle of today's busy professionals.
According to Suzanne Siegle, JD, dean of the Haab School of Business Administration, "Our school of business brings together Christian leaders, dedicated faculty, entrepreneurial students, and active alumni to create an intentional community where people can develop and share their ideas for social impact and commercial success."
For more information regarding CULaunch! and the Haab School of Business Administration, click here or contact Suzanne Siegle at Suzanne.siegle@cuaa.edu.
—
If this story has inspired you, why not explore how you can help further Concordia's mission through giving.