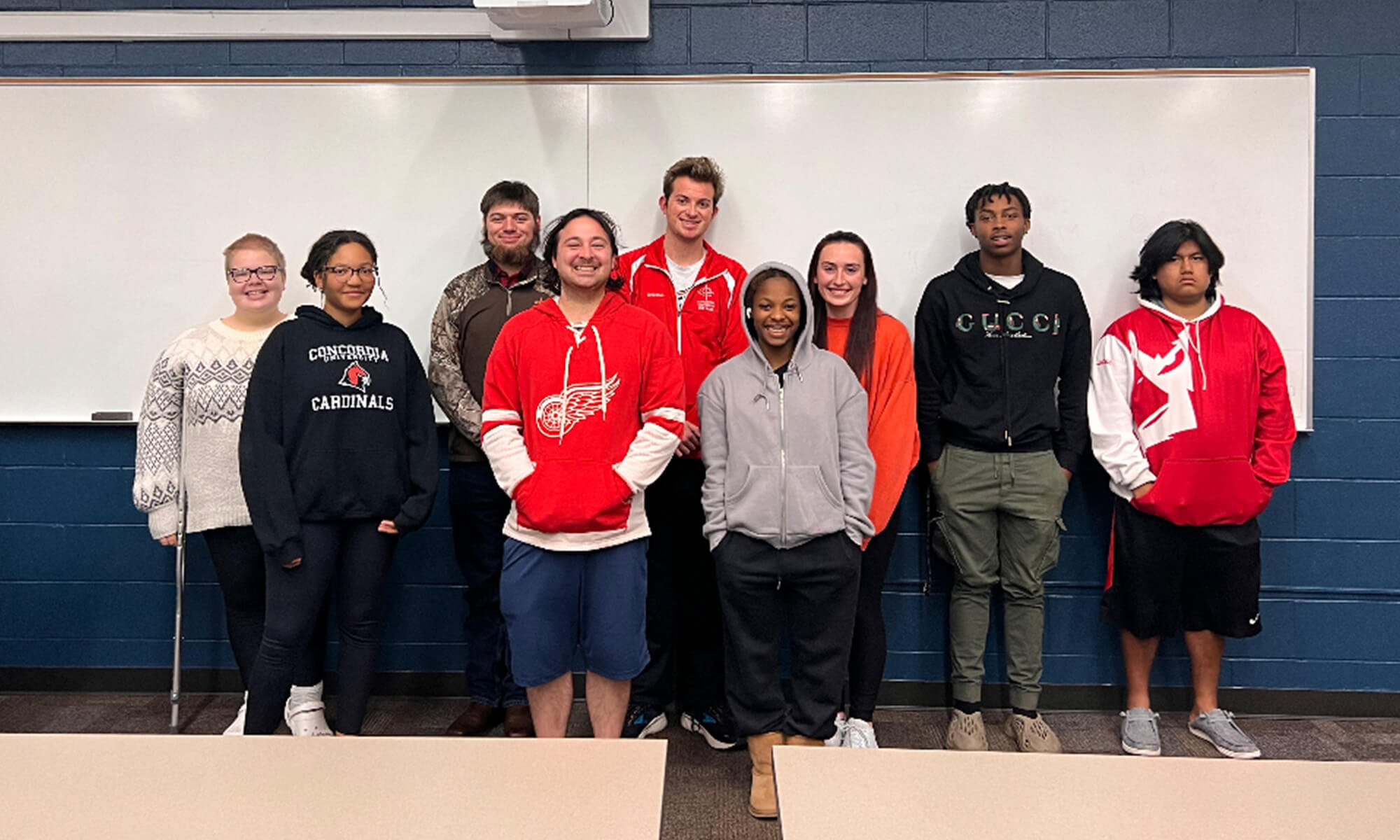 ---
Meet Concordia University Ann Arbor's Student Government Association and learn about the types of projects they have in the works to improve the CUAA student experience.
---
CUAA's Student Government collectively answered the following questions to describe the work of the SGA on campus.
What is SGA?
GA stands for Student Government Association. We are an elected group of students that represent the student body, acting as a liaison between students and the administration, faculty, and staff. We work to address concerns and improve our campus to make it a welcoming place for everyone.
Who makes up the team?
SGA is composed of student leaders who serve on the Executive Board or in the Student Senate. The Executive Board includes:
The President, who is the head of SGA and serves as chief liaison to the student body and sets the overall objectives of the Student Senate
The Vice President, who serves as the chief representative of the Student Senate and oversees all Senate committees
The Chief Communications Officer (CCO), who serves as the chief communicator of SGA and is responsible for all public and student relations
The Treasurer, who serves as the chief financial officer of SGA and oversees all of SGA's financial assets and matters
The Chief Organization Officer (COO), who is the executive representative of the Board of Organizations and oversees all matters pertaining to student organizations.
The Student Senate is composed of Residential, Commuter, and Organization Senators who all play a significant role on campus serving as advocates, advisors, and representatives of both the student body and student organizations. SGA also has its own advisors who are faculty members of the University who advises SGA on all matters and provides a faculty voice for SGA within the University.
What are some recent projects?
SGA has been very active with projects, making many improvements around campus. Our most recent projects consisted of an outdoor improvement project and dorm hall upgrades. For the outdoor improvement project, we refurbished the Kreft patio with brand-new tables and seating, which includes a swinging loveseat!
Additionally, we installed hammock poles to create a space for relaxing in hammocks on a nice day. We are also very proud that we were able to install a newly built stone fireplace with seating! Our hope is that students can spend quality time with friends on campus and enjoy the new outdoor spaces.
For the dorm hall upgrades, SGA invested in shades for dorm halls with outdated or damaged blinds that needed to be replaced. Our goal for this project was to create a more comfortable and efficient living space for residents. SGA plans to continue meeting the everyday needs of students and creating an environment where they can flourish. Some of our future projects consist of creating more space for parking, dorm hall renovations, and continuing to improve outdoor spaces.
Why did SGA decide to create a podcast?
SGA wanted to find a creative way to connect with the student body and discuss SGA action so we decided to put together a podcast called House of Cards. It is called House of Cards because it derives from a show about government and we are cardinals so it seems pretty fitting.
This will benefit the campus in many ways. Our podcast will allow the student body to become more familiar with their leaders and representatives on campus as well as create a sense of transparency between SGA and the student body. In addition, we will be using this as a platform to keep students updated on campus news, events, town halls, and more!
We also plan to have students, faculty, and department heads join in as special guests on the podcast so our audience can view CUAA through many different lenses.
Meet the SGA Executive Board
Five student leaders make up the executive board that oversees the work of the entire Student Senate.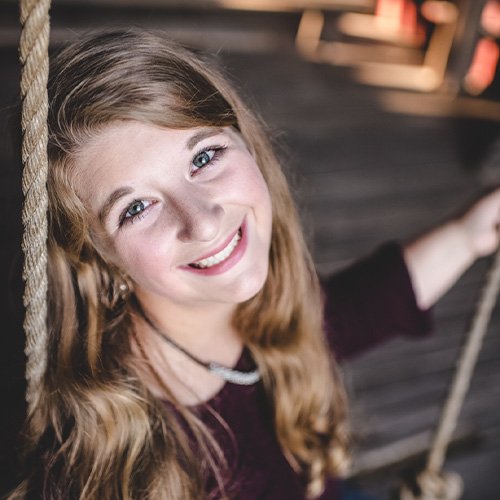 Anna Leeper ('22), President
Major: Nursing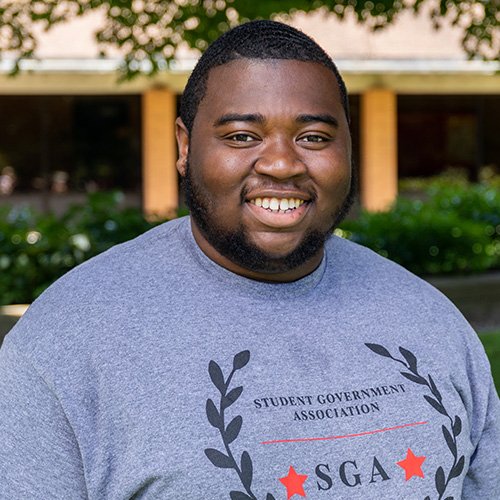 David Smalls ('24), Vice President
Major: Justice and Public Policy
Double Minor: Paralegal Studies and Political Science & Public Service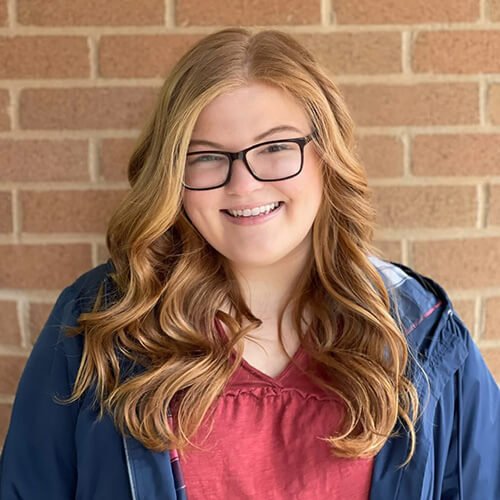 Katrina Miller ('23), Chief Communications Officer (CCO)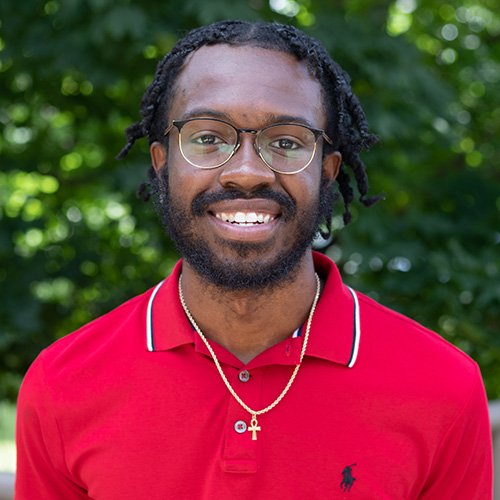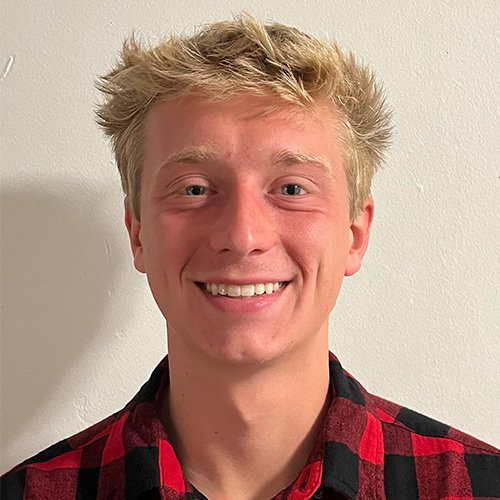 ---
Want to get involved with student-led activities?
Learn more about SGA and other CUAA clubs and organizations by clicking the link below.
---