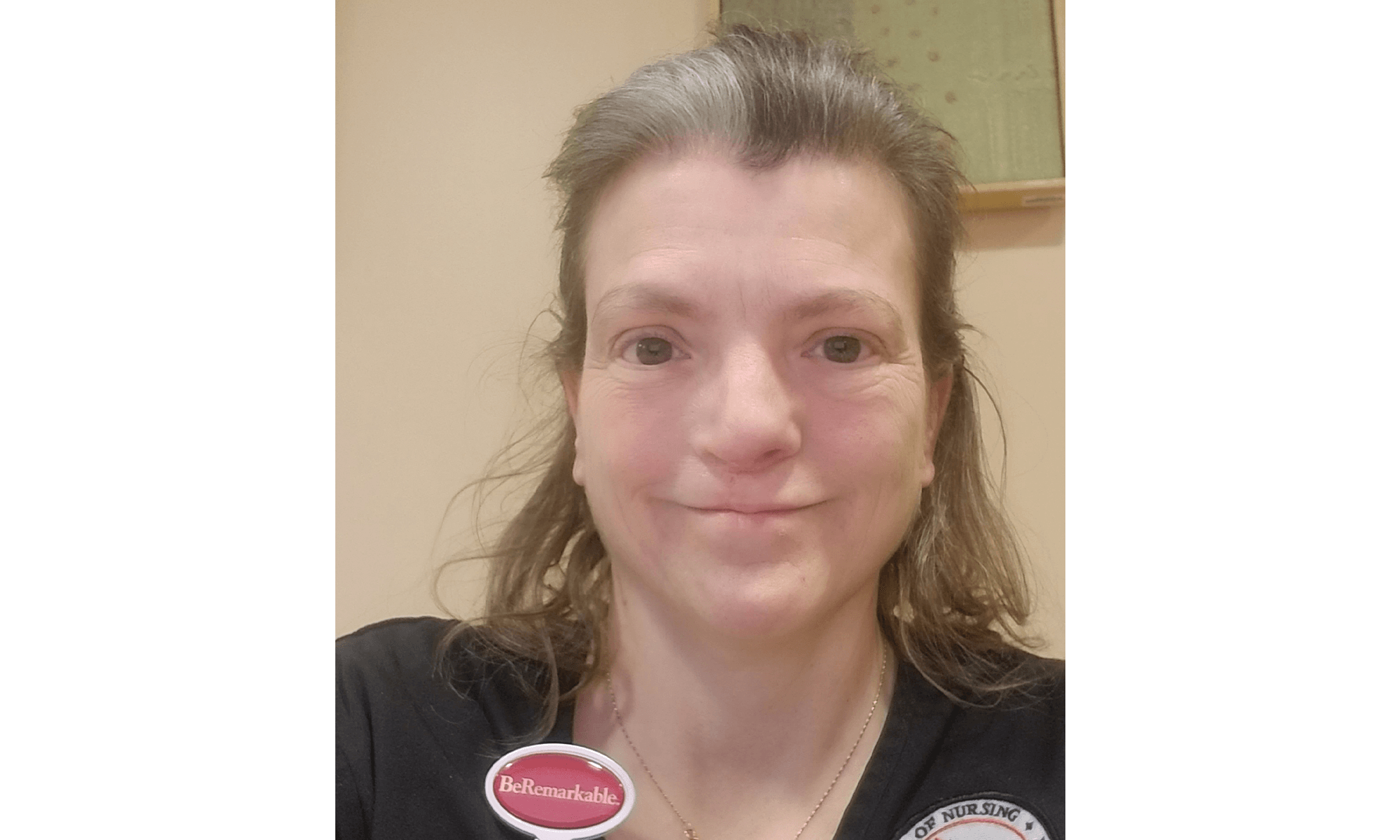 Meet one of Concordia University Ann Arbor's adjunct professors from the School of Nursing, Deborah Cross.
---
How long have you been teaching at CUAA?
4 years
What classes do you teach?
Med Surge 1 and 2 clinical
What keeps you busy when you're not in the classroom?
I am a nurse at St. Joseph Mercy Hospital and have been there for 30 years. I was a Critical Care nurse for over 15 years and now in the cath lab for the last 2 years. I care for patients who have multiple cardiac issues.
Do you have any stories or significant interactions with students that directly represent the mission of developing in mind, body, or spirit?
I have had multiple students who have been able to share their Christian faith with patients. They realize that many patients are at their worst and we can give them hope in Jesus. I often talk to the students about my faith and how Jesus is always with us. I pray with them before and after clinical and tell them that God loves them and will help them through not just school but life. My prayer is that they go forward and share that hope with all they come in contact with.
What is your favorite thing about working at Concordia?
I love having students one day a week. It is so different from my regular job. I love to see when the students understand concepts. It's like a light bulb goes on and they see how the body all functions together. I enjoy sharing how God has made the human body and how God has given us the privilege of caring for patients when they need us most.
What is your favorite class to teach?
Clinical. I love being hands-on with the patients.
What is it like teaching in a global pandemic?
Doing Zoom clinical was tough; it's just not the same as taking care of real patients. The students I have now are ready to actually care for patients and learn all they can so they can be the best nurses that they can be.
Meet more of CUAA's adjunct professors.
— This story is written by Allie Milot, social media manager for Concordia University Wisconsin and Ann Arbor. She may be reached at alexandria.milot@cuaa.edu or 734-995-7403.
If this story has inspired you, why not explore how you can help further Concordia's mission through giving.