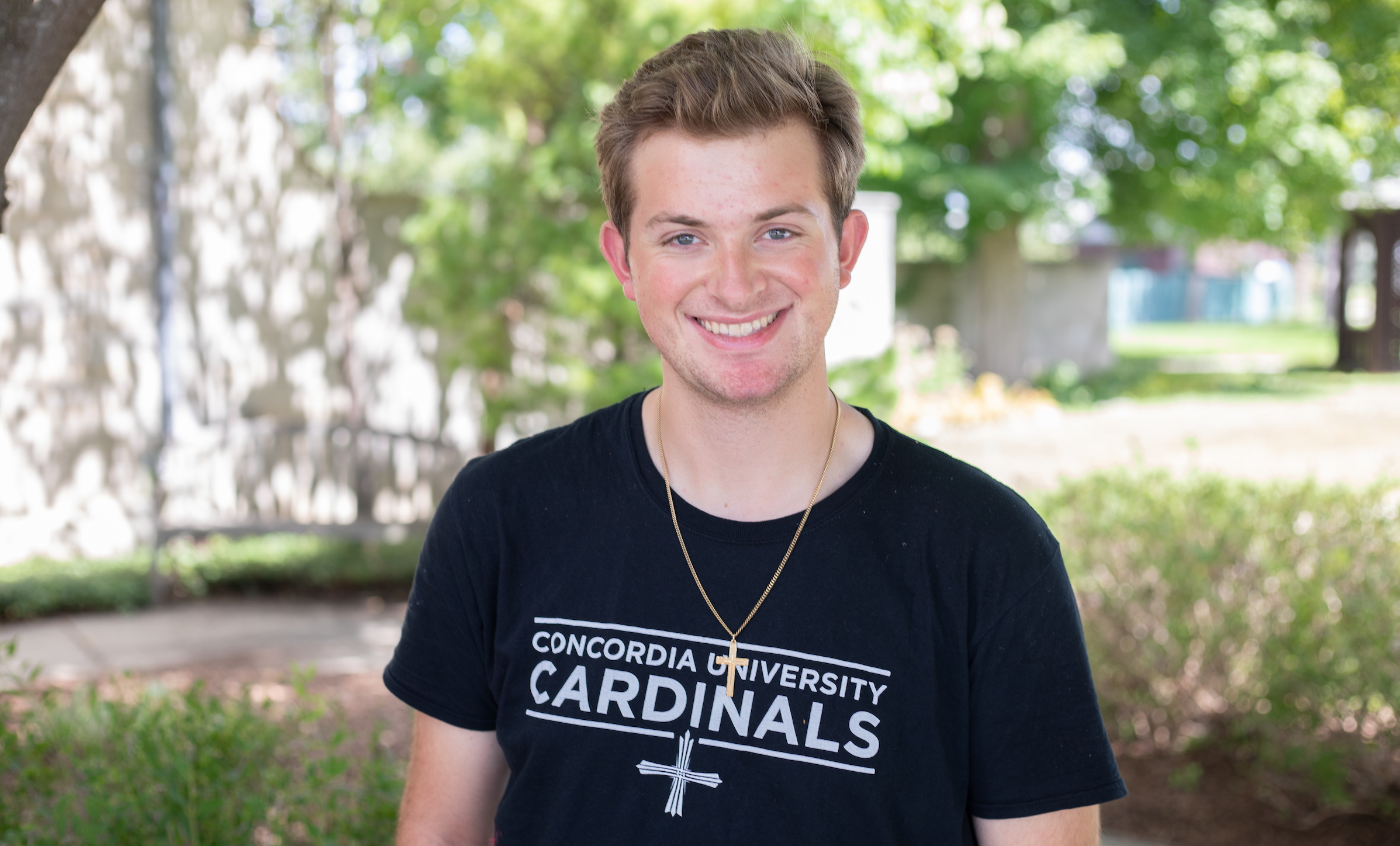 Congratulations, Jonathan!
---
"Jonathan is a go-getter! You can see him in several capacities, all over campus, volunteering in any way that he can. He brings energy and enthusiasm into the classroom, which is much needed, and he is deliberate in his studies and in his class participation. He goes out of his way to be complimentary towards others and his servant heart and compassion for others are exactly the dispositions we look for in our students."—Faculty nomination
Major
Elementary Education, minor in Music
Graduation Year
2023
Favorite Class(es)
I have taken so many amazing classes at Concordia that have helped me grow as a person. I simply can not just choose one. However I really did enjoy taking the following classes: Foundations of Education and Child Development with Dr. Clemm von Hohenberg, Christian Faith with Professor Sikora, Michigan History with Professor Hill, and Old Testament with Dr. Penhallegon.
Hometown
Granger, Indiana
Clubs or extra-curricular involvement?
I am involved in a lot on campus. I am involved in the Concordia Wind Ensemble, the Cardinal Regiment Marching Band, the Concordia Pep Band, and the theater department. I am the CMC in Barnabus and am the President of the Early Childhood Education Society, and an ambassador in the admissions department.
What is your favorite CUAA pastime or spot on campus?
My favorite past-time on campus is hanging out with my good friends. I also really enjoy performing in the wind ensemble as well as participating in the theater department.
What's helping you to stay positive during this pandemic?
During the lock down last March, I started the habit of reading the Bible a little bit every night before I go to bed. I would also spend time in prayer with God. Being able to talk to God helps me to stay positive during the pandemic. Of course being able to talk to my family and my friends also helps me to stay positive because I know that they will always be on my side and will always be there to support me.
What would you share with prospective students who are considering attending CUAA?
Something I would share with students who are considering attending CUAA is that Concordia is a huge community! It is really easy to get to know everyone on campus and everyone is very friendly. The class sizes are small which makes it easy to connect with your professors and your fellow classmates. All of the professors at Concordia are outstanding! All of the professors have a completely open door policy where you can talk to them about an assignment or anything else.
If you could give a piece of advice to your fellow Concordia students, what would you say?
A piece of advice I would like to say to my fellow Concordia students is to make the most of being at Campus. Try something new, set a goal for yourself, meet new people, and most importantly make memories. Make your experience at Concordia the best that it can be!
Get to know November's student of the month, Julia Griggs ('22)
— Rachel Thoms served on Concordia University's Strategic Communications team from 2015-2022. Any inquiries about this story can be sent to news@cuaa.edu.
If this story has inspired you, why not explore how you can help further Concordia's mission through giving.