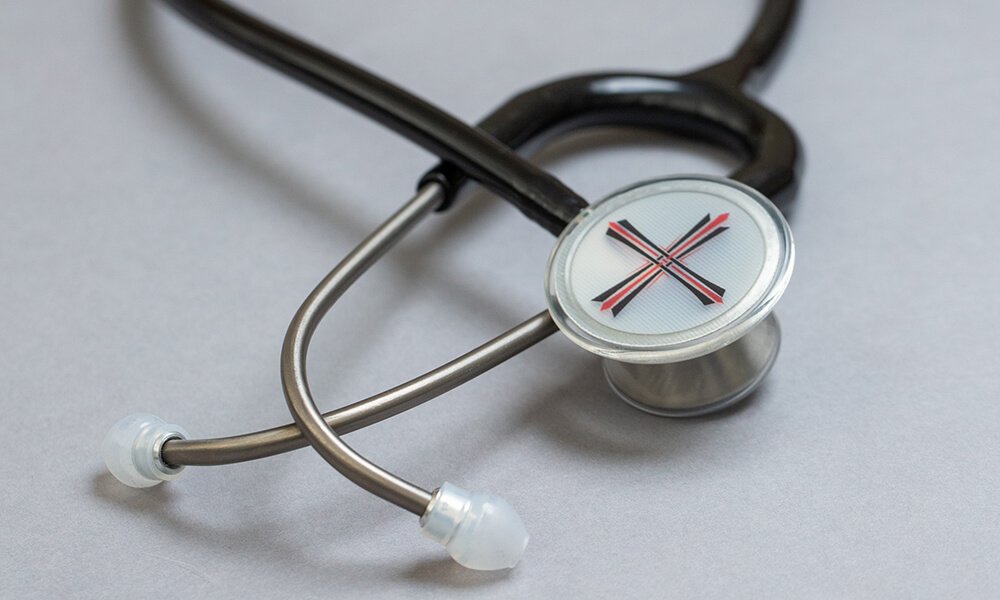 Goodbye, 2020! And hello to a new year full of new possibilities.
---
Perhaps a career pursuit is on your list of 2021 resolutions? If so, you should know that the healthcare field is the fastest growing profession in the U.S.
According to the U.S. Bureau of Labor Statistics (BLS), healthcare is expected to add 1.9 million jobs between 2018 and 2028—more than any other occupational grouping.
The digital publishing company Sechel Ventures utilized BLS data to round up a list of the top 50 health careers of the moment. The list takes into consideration:
Career growth (Potential for employment)
Salary
Flexibility and return on investment
And guess what? Six programs offered at Concordia University Ann Arbor show up among the first 17 on the list. Take a look!
No. 1 on the list—Physical Therapist
Sechel Ventures says: "Physical therapy tops this health career list because it is a lucrative position with tremendous growth expected in the coming years. It also offers a relatively flexible and comfortable lifestyle. As of May 2018, the median annual wage for physical therapists was $87,930 and demand for these health professionals is expected to grow by 22 percent in the decade preceding 2028. Unlike some other health professionals, physical therapists are often able to make their own hours, choose their clients, and are more likely to be self-employed."
The Concordia degree: Our Doctorate of Physical Therapy is expected to launch in fall 2023, just in time for you to complete the requisite undergraduate program, our Bachelor of Science in Rehabilitative Science.
No. 3 on the list—Physician Assistant
Article says: "Not to be confused with medical assistants, physician assistants are highly trained health workers with advanced degrees who work closely with medical doctors to diagnose and treat illness. In 2018, the median salary for a physician assistant in the US was $108,610, helping to make this challenging career one of the most lucrative in healthcare."
The Concordia degree: Concordia launches its first-ever Master of Science in Physician Assistant Studies cohort this month!
No. 4 on the list—Nurse Practitioner
Article says: "In many states, nurse practitioners are licensed to do much of what physicians can do. As the demand for healthcare services increases over the next decade, the demand for nurse practitioners is expected to increase 26 percent. With a median salary of $113,930, this career is even more lucrative than that of physician assistants, particularly for in-demand specializations like adult care, gerontology, neonatal, pediatric, and more."
The Concordia degree: Our Master of Science in Nursing degree is an online program that is run from our partner campus in Mequon, Wisconsin. Due to the convenience of the online format, students can take the program in a wide variety of states, and then find on-the-ground clinical placements wherever they live. *Some states are excluded due to state's Board of Nursing regulations. 
No. 6 on the list—Registered Nurse
Article says: "As of 2018, there are over three million registered nurse jobs in the US and that number is expected to swell 12 percent through the year 2028. Nurses enjoy a median salary of $71,730 for their work providing and coordinating care, as well as educating and supporting patients in their wellness journeys."
The Concordia degree: Housed in our newest building on campus, the Bachelor of Science in Nursing degree at CUAA is one of our fastest growing programs.
No. 7 on the list—Occupational Therapist
Article says: "The BLS has noted that demand for occupational therapists is expected to grow much faster than average at a rate of 18 percent by the year 2028. This growth coupled with a relatively high median salary of $84,270 per year make this a highly desirable career pursuit. OTs typically have at least a master's degree."
The Concordia degree: Our Occupational Therapy Doctorate is expected to launch in fall 2022, and our undergraduate feeder program, Bachelor of Science in Rehabilitative Science, is up and running.
No. 9 on the list—Diagnostic Medical Sonographer
Article says: Diagnostic medical sonographers get to work closely with physicians but do not require nearly as much training, which means a faster track to employment. Demand for medical sonographers is expected to grow 19 percent through 2028, which translates into ample opportunities for graduating students. Sonographers generally have at least an associate's degree and certification. They earn a median annual salary of $67,080 and work in hospitals, laboratories, or medical office settings.
The Concordia degree: The didactic portion of our Bachelor of Science in Medical Sonography program is conducted at nearby Henry Ford Hospital.
No. 17 on the list—Radiologic Technologist
Article says: "Diagnostic imaging techniques such as x-rays have been around for many years, and they're still one of the most effective ways to diagnose tumors and cancers. Radiologic technologists are expected to be in high demand, with 23,300 expected positions added through 2028. Radiographers also earn a decent living at $61,240 yearly with an associate's degree."
The Concordia degree: The Bachelor of Science in Radiologic Technology degree is a two-plus-two program, meaning you'll spend the first two years on CUAA's campus before you apply for the rad tech program at one of our partner clinical institutions.
— This story is written by Kali Thiel, director of university communications for Concordia University Ann Arbor and Wisconsin. She may be reached at kali.thiel@cuw.edu or 262-243-2149.
If this story has inspired you, why not explore how you can help further Concordia's mission through giving.