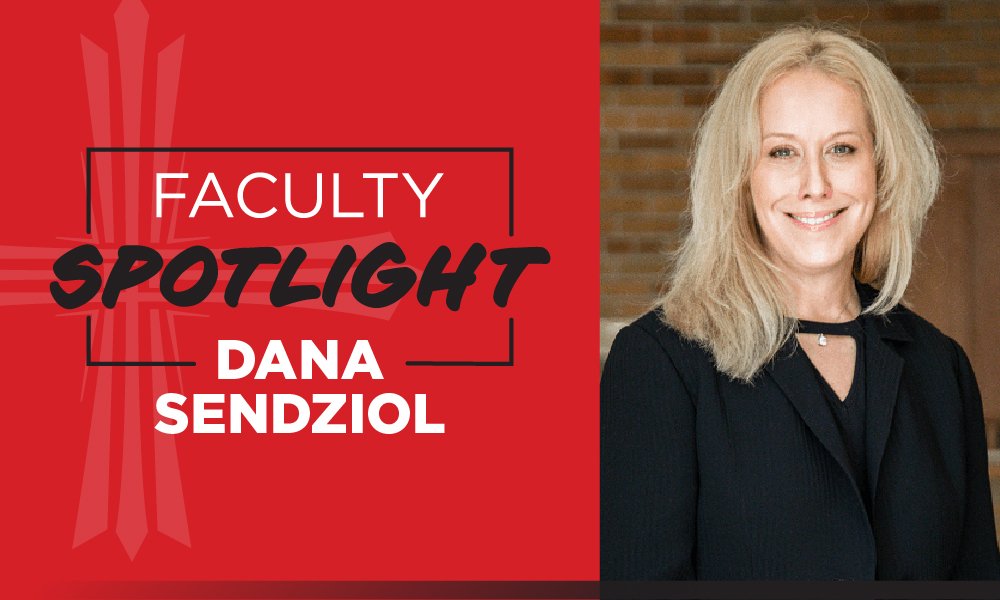 Dr. Dana Sendziol is a faculty member in Concordia University's Doctor of Business Administration (DBA) program. Learn about Dr. Sendziol's education and some of her favorites below.
Tell us about your educational and career background.
I possess a Ph.D. in higher education and management from The University of Texas at Austin. I served most recently at Concordia University Chicago as the Chair of Graduate Programs. There I worked across five-degree programs within the College of Business.
Prior to my tenure at Concordia Chicago, I began my Concordia career as an Associate Professor for the School of Management at Concordia University-Portland. I have also taught leadership, resilience, change management, and communications in various professional and volunteer capacities.
What brought you to Concordia?
Teaching and mentoring students in a faith-based institution of higher learning aligns with my values. Furthermore, it enables me to demonstrate servant leadership as a lived and embodied expression of my beliefs. With this foundational grounding, my research agenda continues to evolve those expressions of servant-led collaboration in scholarship, innovation, and the exploration of meaningful work to engage a better society.
What do you like to do for fun?
I enjoy taking in the sunshine with my family in Florida.
Is there anything you do outside of work that you're proud of?
I am a Certified Personal Resilience Practitioner for the Resilience Alliance, a non-profit organization headquartered in Decatur, GA for the purpose of studying individual resilience indicators during change events. My research interests and recent conference presentations align with practicing creativity as part of resilience-building as well as the use of seamless learning principles within doctoral programming.
What do you love about Concordia?
I love Concordia for our shared sense of purpose and heart.
Who is the DBA for?
The DBA is ideally situated for learners who wish to capitalize on their professional expertise and skill sites as scholar-practitioners. It's a doctoral program geared toward working professionals who want to either build into a consulting career, teach, or enhance their corporate skill sets.
Why should students consider coming to Concordia?
Our DBA program provides learners with individualized attention from a group of scholarly research faculty. The program is also online for more flexible learning. Students will have two on-campus residencies during the program to allow for building community with peers and faculty.
RELATED: Learn about what to expect as a student in Concordia's DBA program.
Interested?
You can learn from Dr. Dana Sendziol and our other accomplished faculty in our DBA program. If you're interested in learning more, visit us here.