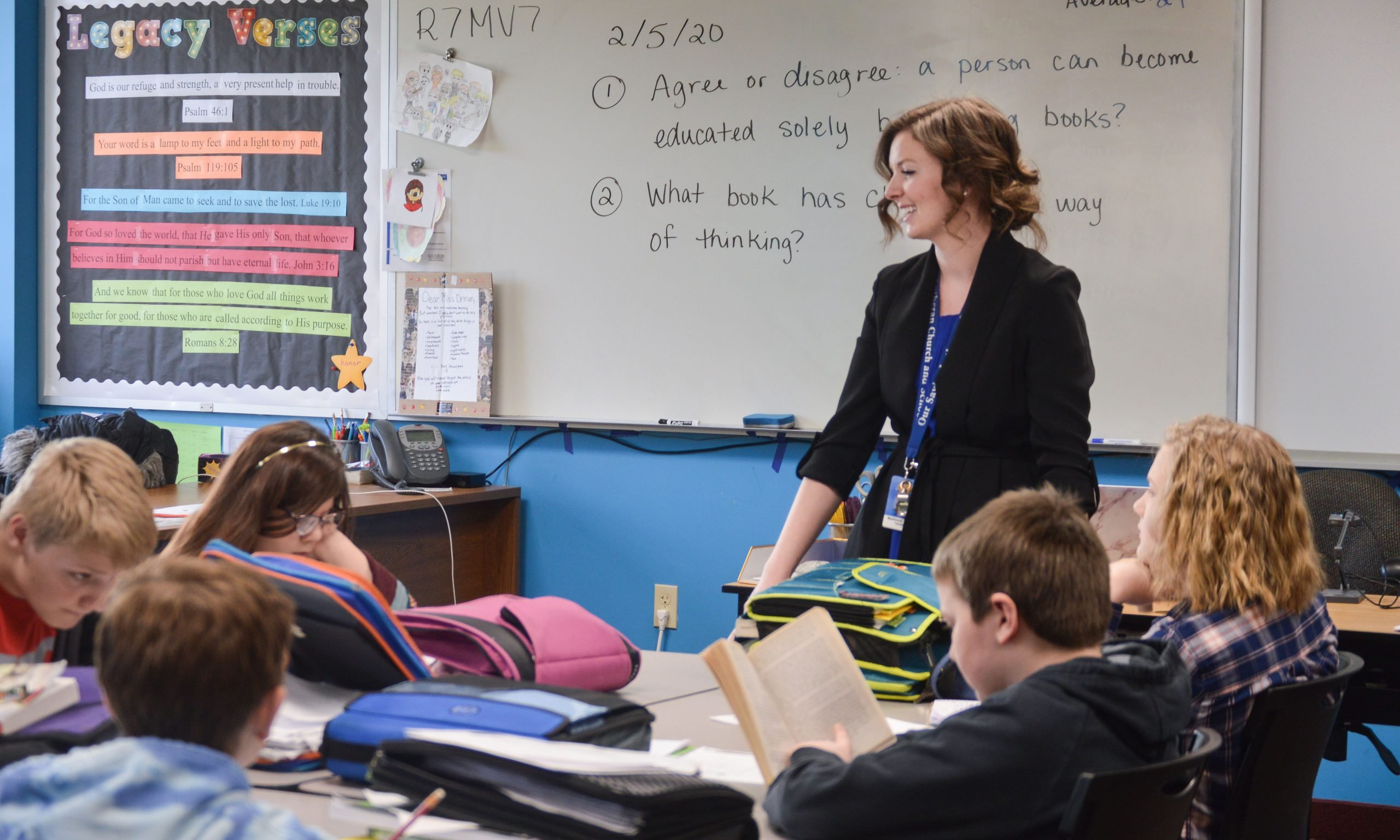 The rolling three-year average of 93.8 percent reflects an all-time high for CUAA School of Education graduates.
---
Concordia University Ann Arbor has been known for outstanding teacher education since its very beginnings. As its mission states, the CUAA School of Education "equips and inspires Christian servant leaders to pursue integrity and excellence in the delivery of educational services." A rock-solid, Christ-centered education is the first step. Upon graduation, getting certified is just as essential.
CUAA graduates have long achieved a solid pass rate on the Michigan Test for Teacher Certification (MTTC) exam. The most recent scores, representing a rolling three-year average, reflect the university's highest scores yet. The 93.8 percent cumulative pass rate ranks CUAA graduates well above the statewide average (89.9 percent) and higher than some of the state's most prominent universities, such as Eastern Michigan and Michigan State.
"We're so pleased to see these scores," says Dr. Sara Clemm Von Hohenberg, Coordinator of Secondary Education at CUAA. "Not because of the numbers themselves, but because of what they represent. The scores reinforce what great work our faculty does in preparing our young teachers to be a force for good in the church, in the world, and in their communities."
CUAA offers several education programs in undergraduate, graduate, state of Michigan endorsements, and more. Depending on the program, courses are offered both face-to-face and in an online 8-week format to serve your career goals at every step. To learn more, visit the School of Education page at cuaa.edu.
—
If this story has inspired you, why not explore how you can help further Concordia's mission through giving.