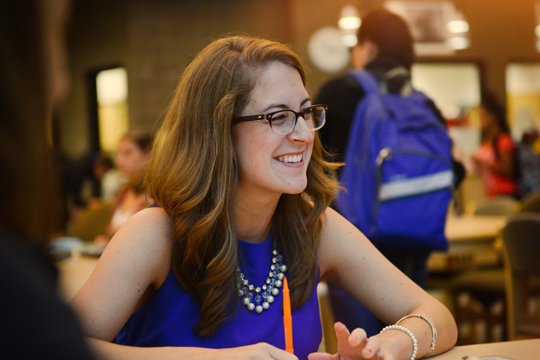 Concordia University's School of Education Graduate Department is seeking area education professionals to lead workshops as part of its third annual Summer Institute Workshops.
---
The Summer Institute Workshops, which will take place July 10-21, are one or two-day workshops led by knowledgeable practitioners, offering the opportunity for teachers to engage with other professionals in vibrant classroom discussion while earning State Continuing Education Clock Hours (SCECH).
Those who have an interest in leading a workshop can submit their application to present by April 9. Presenters will be offered a stipend. The amount will vary, depending on length of workshop.
Last year's Summer Institute Workshop included topics such as, "Engaging All Students in Active Learning," "Transforming with Technology," "Parent/Teacher Relationships: How to Create a Purposeful Partnership in the Classroom" and "Rhetoric and Argumentation in the High School & Middle School Classroom."
"Through the Summer Institute Workshops, CUAA's Graduate School of Education is able to reach out to the community and serve the specific needs and interests of the area districts," said Marilyn Meell, director of graduate education program. "We're looking for dynamic presenters who can help teachers improve their quality of teaching, and will select proposals that offer attendees the most current information with applicable classroom strategy."
For more information on Summer Institute Workshops, contact Meell at Marilyn.Meell@cuaa.edu or 734-995-7394.
— Rachel Thoms served on Concordia University's Strategic Communications team from 2015-2022. Any inquiries about this story can be sent to news@cuaa.edu.
If this story has inspired you, why not explore how you can help further Concordia's mission through giving.