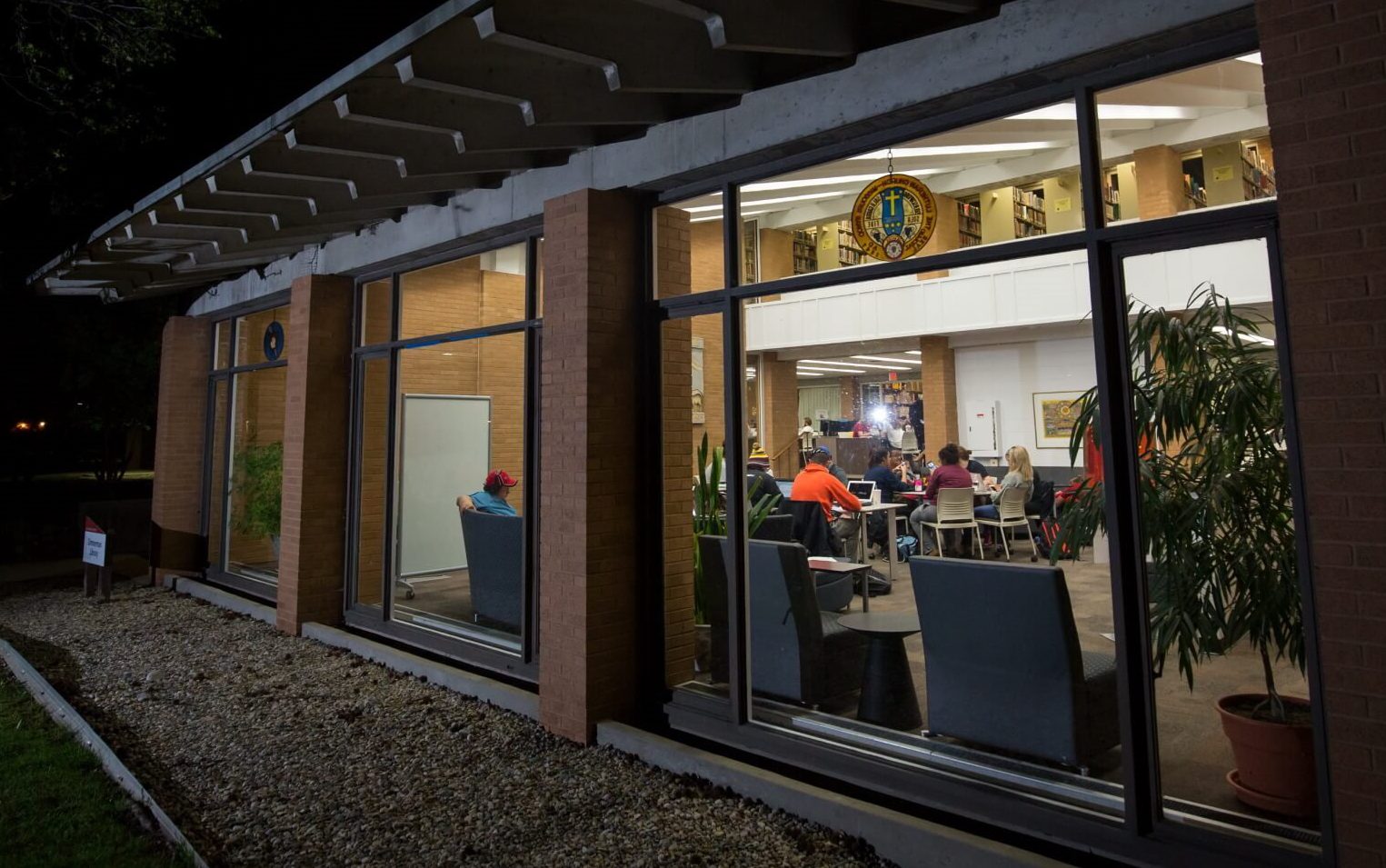 As we approach the end of the fall 2019 semester, and Concordia University Ann Arbor's finals week (December 9-13) is getting closer with each passing day.
---
This means extended amounts of time in the library making late-night project progress, pouring over library books for research papers, and early morning study group sessions.
What's an important element to becoming properly prepared to take on big tests? The fuel of food!
CUAA's Academic Resource Center (ARC) located in the Zimmerman Library has created an Amazon wish-list of snacks to provide students as they log long hours of reading, writing, and studying throughout December.
"We have provided coffee, tea, and snacks for all CUAA students this year as another aspect of the services we provide in the ARC. We hope that this, along with our academic and accessibility services, will continue to help them as they grow into independent learners and adjust to life as college students," said Tori Negash, director of CUAA's academic resource center. "As we prepare for the busy weeks ahead, we thought it would be meaningful to give Concordia supporters easy access to a chance to serve our students."
Click here to view the ARC's Amazon wish-list for finals week!
If you've ever experienced a collegiate finals week, or even if you haven't, you know that a cup of tea or coffee or a granola bar can go a long way in boosting physical or mental fatigue. You can be the one to provide the boost!
Click this link to access the Amazon wish-list, and with the click of a button, you can help provide snacks to our Concordia students during finals week and in the days before as they prepare for examinations. Your donation, no matter how big or small, will ship directly to campus and be delivered to the ARC within the Zimmerman Library.
A special thank you to the Concordia Guild, who has donated time and energy to put together individual finals week care packages for students for many years, the funds to do so donated by the students' loved ones.
Did you know that there are many ways to give that directly benefit CUAA students? Click here or share your idea with Linda Sproul, director of donor relations.
— Rachel Thoms served on Concordia University's Strategic Communications team from 2015-2022. Any inquiries about this story can be sent to news@cuaa.edu.
If this story has inspired you, why not explore how you can help further Concordia's mission through giving.