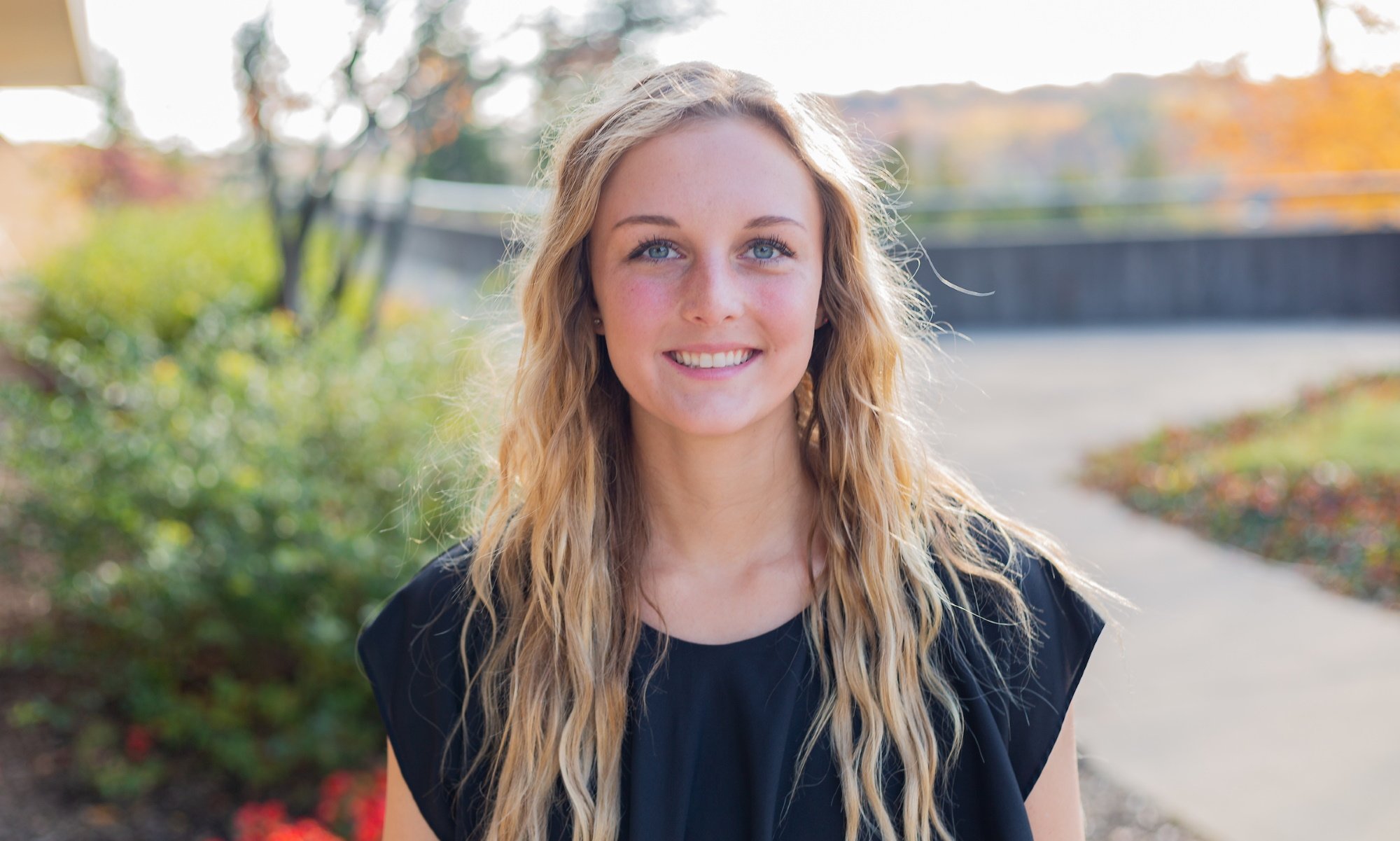 Congratulations to the November student of the month, Madalyn Fields ('22), who is being recognized for her work in earning a grant for biomedical research.
---
Deeply invested in her education, committed to success, a prompt communicator, and pays attention to detail are all ways used to describe Madalyn Fields ('22) by her Concordia professors.
A recent recipient of a grant for her research in biomedical science, Fields has been working partnership with Dr. Lance Shultz, assistant professor of biology on a project titled The Effect of Silver Infused Clothing on Bacterial Viability.
Related: Earlier this fall, Concordia earned one of the largest grants in university history. Read about it here.
"Working with Madalyn has been very rewarding. Completing research projects requires an incredible amount of internal motivation and Madalyn is a great example for other students to follow in this regard," said Shultz. "We have a number of our research materials in hand and we are patiently awaiting the arrival of our remaining materials.  Once we have everything, we'll be working away in the lab for the foreseeable future."
Fields, a biomedical science major and chemistry minor will be presenting her findings at the Concordia Student Scholars Expo in May 2020.
Get to know more about Madalyn Fields:
What extra-curriculars are you involved with at CUAA?
I am on the lacrosse team and I am a member of CUAA cares and the pre-healthcare professionals club. Additionally, I am a tutor through the ARC and work as a biology lab assistant.
What has been your favorite CUAA experience thus far?
My favorite thing about Concordia Ann Arbor is the life-long connections I have made with my teammates and the support I have received from my professors to achieve my goals. A few of my favorite experiences include: Being ranked nationally as a lacrosse team, working and learning in the lab, and receiving this undergraduate research grant.
What is the name of your research project, and what led you to choosing the topic?
My research project is titled "The Effect of Silver Infused Clothing on Bacterial Viability." Many clothing companies infuse their garments with silver particles and claim their silver-based technology can prevent bacterial growth and lead to odor-free garments. I want to test the truth behind these claims. The findings could lead to further research to test the clinical ability of this fabric technology.
Professor Lance Shultz and I also chose this topic due to our shared interest in microbiology. With this faculty-mentored research project I will be able to develop lab skills I will use in graduate school.
Why did you apply for the grant, what was the process like, and what will you use the grant money for?
Professor Shultz and I submitted a proposal to receive the grant so that we could have funding for the research. This included a description of our project, the benefits of the research, and how the funds will be used. The grant money will be used for supplies.
What are your plans for after graduation?
I plan on attending graduate school to obtain a PhD in biomedical science or a similar field of biology.
What do you hope to do one day with your degree?
With my degree I want to pursue a career in biomedical research.
Get to know last month's student of the month, Alex Kauffman ('20)
— Rachel Thoms served on Concordia University's Strategic Communications team from 2015-2022. Any inquiries about this story can be sent to news@cuaa.edu.
If this story has inspired you, why not explore how you can help further Concordia's mission through giving.