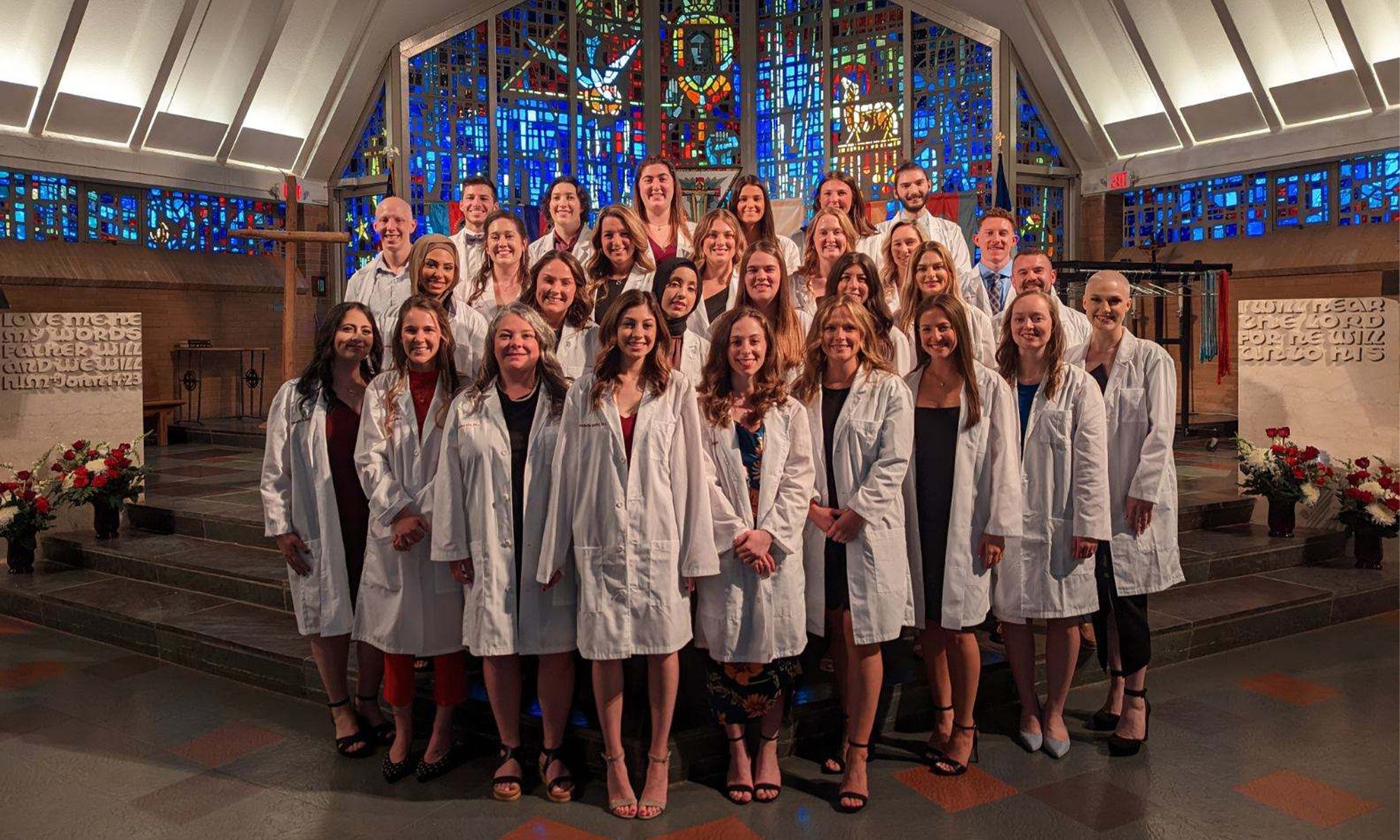 ---
CUAA's first PA cohort celebrated their completion of the program at their induction ceremony in the Chapel of the Holy Trinity on Saturday, May 13.
---
After beginning their studies in the spring of 2021, this graduating class has been working hard for 27 months to complete their Masters of Science in Physician Assitant Studies.
Graduating Cohort of 2023
Join us in congratulating these trail-blazing CUAA students!
Gadir Algahim
Jordan Anheuser
Moira Armstrong
Krista Barnes
Joshua Cosek
Shelby Cox Breanne Craven
Hunter Foisy
Carina Ghafari
Ayverie Giller
Lauren Hix
Betty Jellison
Margaret Keedy
Matthew Keener
Kathleen Kramer
Lucas Krupski
Nicole Manduzzi
Zeinab Musa
Blake Nelson
Michaella Renaud
Alexa Scroggie
Daniel Shonnard Meghan Sidhar
Michelle Spektor
Gabrielle Stanton
Faith Stewart
Brooklyn Tolkacz
Seth Vincent
Danielle Yousif
Jillian Zafarana
Honors and Awards
Valedictorian
Brooklyn Tolkacz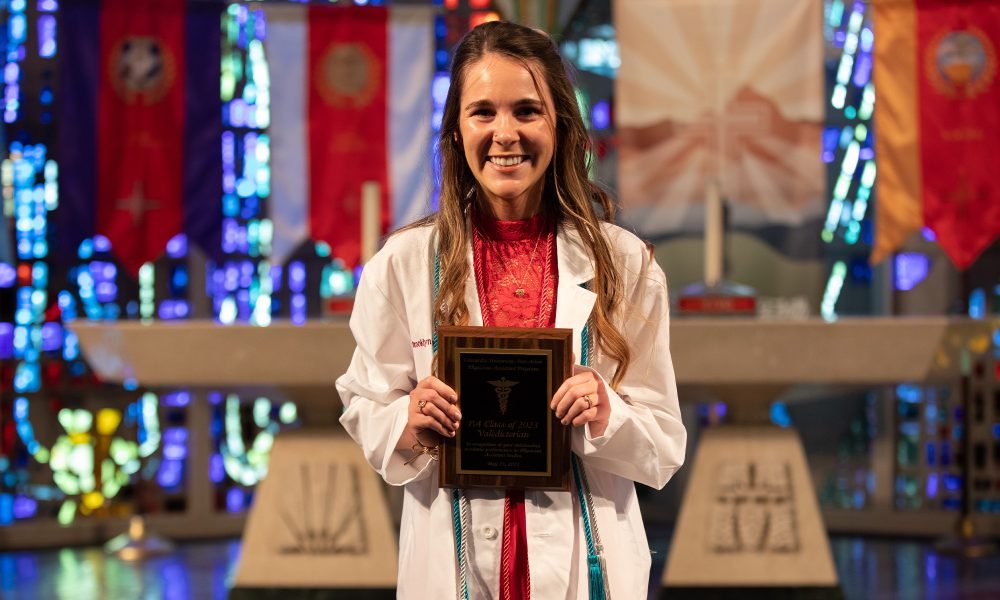 Pi Alpha Honors Society
Gadir Algahim
Carina Ghafari
Lauren Hix
Brooklyn Tolkacz
Jillian Zafarana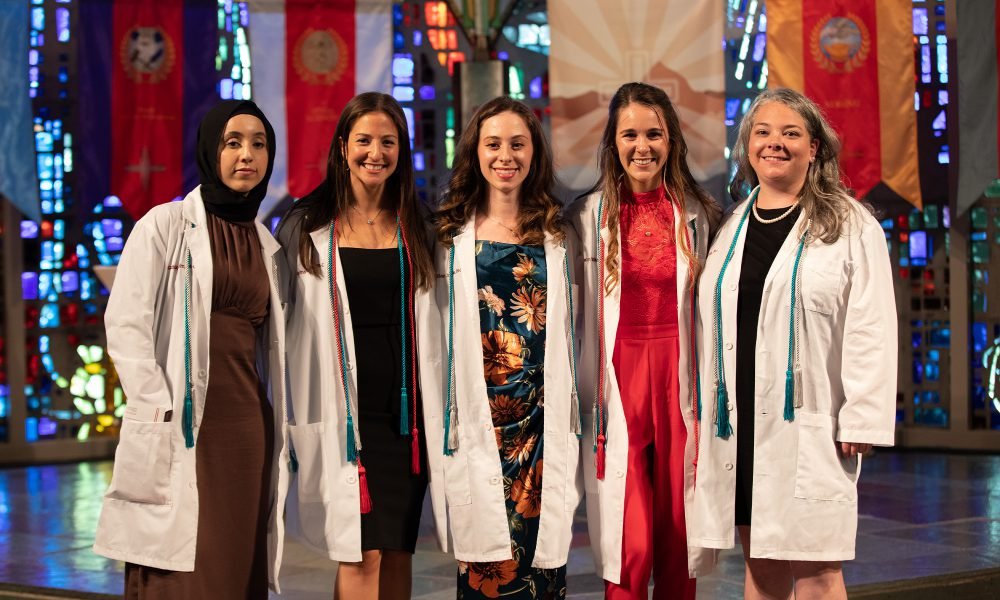 Student Government Recognitions
President- Faith Stewart
Vice President- Krista Barnes
Secretary- Brooklyn Tolkacz
Treasurer- Gabrielle Stanton
Diversity Chair- Blake Nelson
Community Outreach Chair- Moira Armstrong
Public Relations Chair- N/A
Student Representatives- Joshua Cosek and Carina Ghafar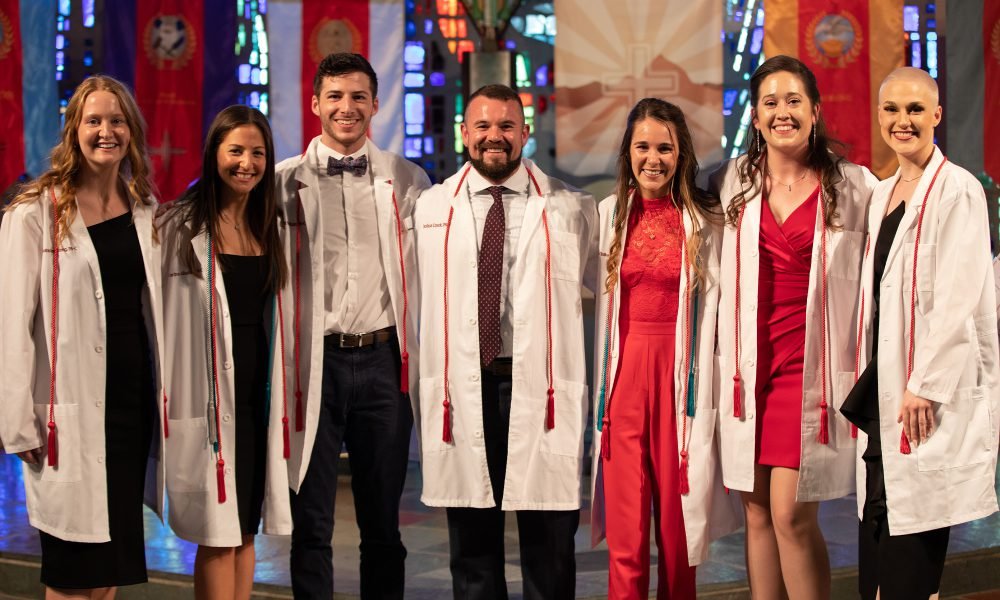 Didactic Recognition
Labs and Diagnostics – Moira Armstrong
Medical Decision Making – Josh Cosek
Patient Care – Moira Armstrong
Pharmacotherapy – Krista Barnes
Primary Medicine – Faith Stewart
High performance on an End of Rotation Examinations – "A"
Matt Keener – Emergency Medicine
Gadir Algahim – Pediatrics
Faith Stewart – Women's Health
Brooklyn Tolkacz – Family Medicine
Michelle Spektor – Internal Medicine
Jilian Zafarana – Emergency Medicine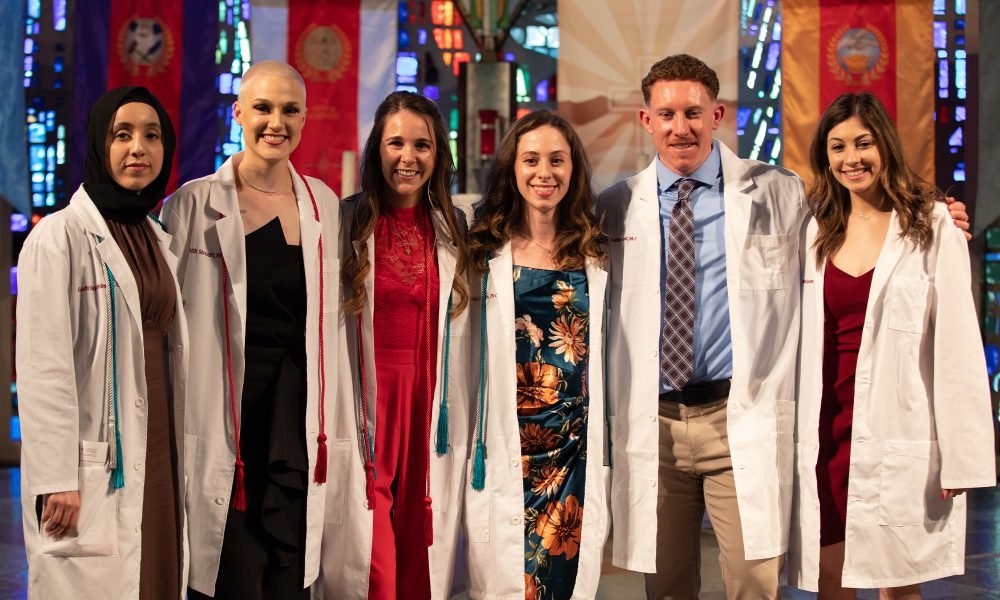 Moments from the ceremony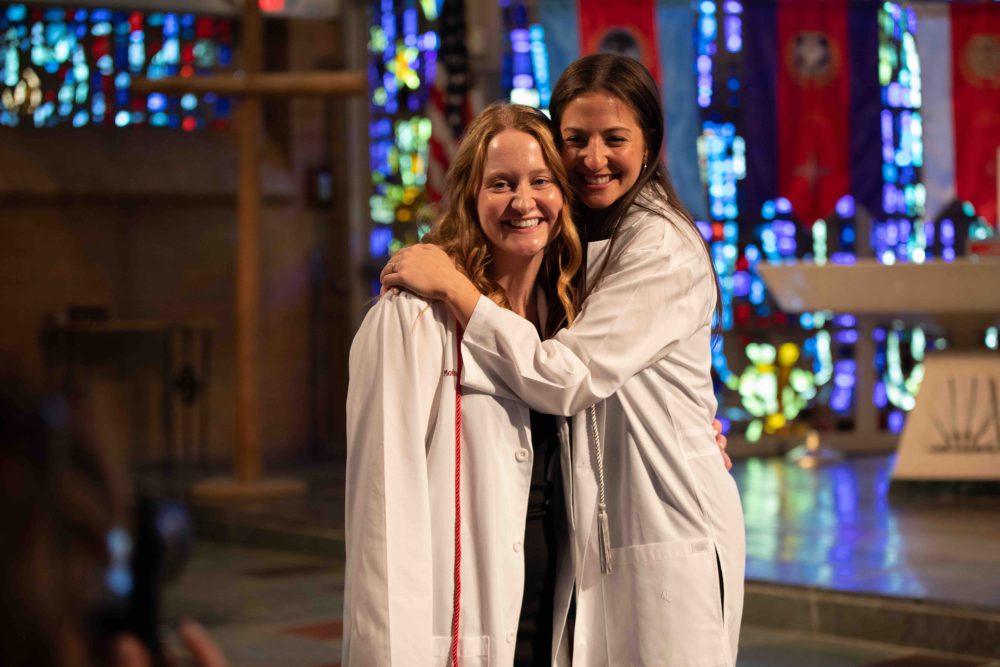 ---
Want in?
Are you looking to take the next step in your medical career? Becoming a Physician Assistant is a great option. You'll have the advanced training to collaborate with one or more physicians and be able to examine, diagnose, treat, and counsel patients. There is a significant need in health care for high-level professionals. Click on the link below to learn more.
---