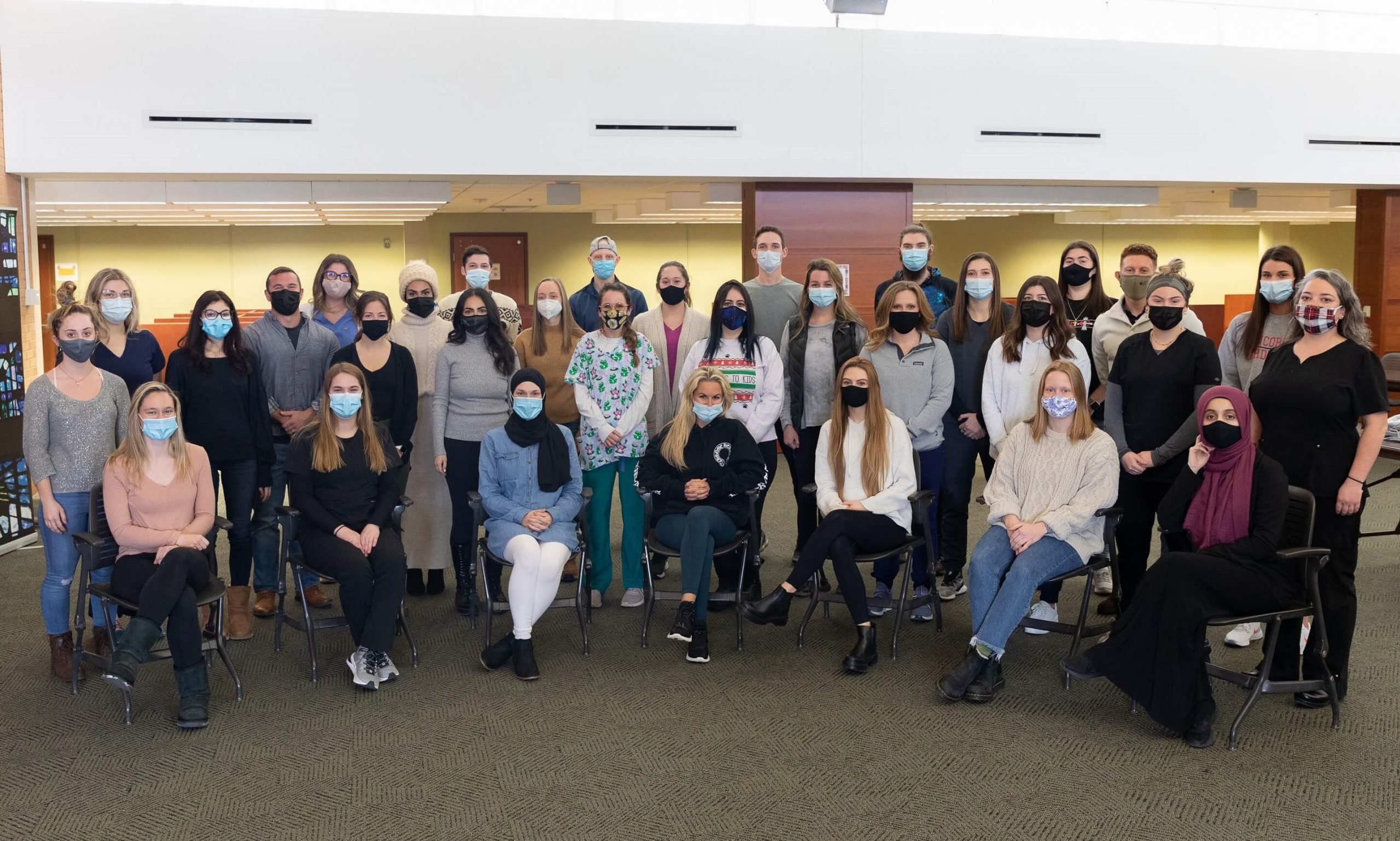 They're here! Concordia University Ann Arbor's inaugural cohort of physician assistant students began classes last week.
---
The start of spring 2021 semester at Concordia University Ann Arbor has marked a historical moment in university history, as the Master of Science in Physician Assistant Studies is officially underway. The 32-student cohort began orientation on January 24, 2021.
The 27-month master's program received provisional accreditation last summer, allowing the program to accept applications in preparation for a January 2021 launch. As one of the only physician assistant programs offered at a Christian university in the state of Michigan (along with University of Detroit Mercy), Concordia's current six-to-one student to faculty ratio provides PA students a personalized educational experience that prepares them to provide quality health care in a respectful, caring manner addressing mind, body, and spirit.
"After all of the preparation for our program, particularly during a pandemic, it has been refreshing for both me and the faculty to finally have these wonderful students here on campus," said Director of Physician Assistant Studies Jackie Kazik, who take the reins of CUAA's PA program in 2019 after successfully steering Concordia University Wisconsin's PA program through years of success.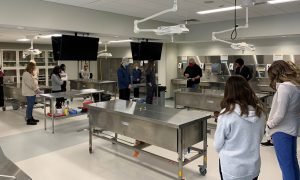 On Thursday, January 28, Campus Pastor Randy Duncan led the inaugural cohort and PA faculty and staff in a prayer over the cadaver bodies with which the students will be studying and learning. Duncan's prayer thanked the Lord for the gift of the donors who dedicated their bodies to science for this purpose, that the students would honor the donors through the benevolent work that they do, and treat the donors as they would a patient in the hospital.
"In many ways, these donors are our students' first patients," said Kazik, who noted that the five cadavers under Concordia's roof are an incredible contribution to the program. "The opportunity to learn from physical human bodies is a wonderful advantage and blessing to our students. We are thankful."
What is a physician assistant?
Physician Assistants are able to collaborate with physicians to examine, diagnose, treat, and counsel patients. According to the U.S. Bureau of Labor Statistics (BLS), healthcare is expected to add 1.9 million jobs between 2018 and 2028—more than any other occupational grouping. Of the top 50 health careers, physician assistant comes in at number three on that list, factoring career growth (potential for employment), salary, and flexibility and return on investment.
Concordia's PA students will be together on Concordia's campus for 15 months of didactic coursework in a renovated wing of Concordia's North Building, complete with both a dissection anatomy lab and a dry lab, a large multi-purpose classroom with a 10-bed skills lab, a dedicated lecture hall, locker room, and study cubicles. The didactic curriculum includes 67 credits in content areas such as pharmacotherapy, primary medicine, medical decision making, patient care, skills and more, preparing the students for the clinical year.
From there, the PA students will undergo a year of clinical practice, completing rotations in family medicine, internal medicine, pediatric, surgical medicine, and more.
CUAA health professions offerings continue to expand
The PA program augments a growing list of health professions degrees offered at CUAA, including bachelor's degrees in social work, diagnostic medical sonography, and radiologic technology, as well as Concordia's bachelor of science in nursing that launched in 2016. Additionally, directors have been hired for Doctorate of Occupational Therapy and Doctorate of Physical Therapy programs. Pending the necessary approvals, the OT program is expected to begin in 2022, while the PT program is slated for 2023 start.
Concordia's PA program will welcome a new cohort of up to 32 students each spring and fall semester, with CASPA application opening on April 29, 2021 for the fall cohort. Click here to inquire and learn more about Concordia's physician assistant program.
ARC-PA compliance statement
The ARC-PA has granted Accreditation-Provisional status to the Concordia University Ann Arbor Physician Assistant Program sponsored by Concordia University Ann Arbor. Accreditation-Provisional is an accreditation status granted when the plans and resource allocation, if fully implemented as planned, of a proposed program that has not yet enrolled students appear to demonstrate the program's ability to meet the ARC-PA Standards or when a program holding Accreditation Provisional status appears to demonstrate continued progress in complying with the Standards as it prepares for the graduation of the first class (cohort) of students. Accreditation-Provisional does not ensure any subsequent accreditation status. It is limited to no more than five years from matriculation of the first class.
The program's accreditation history can be viewed on the ARC-PA website.
— Rachel Thoms served on Concordia University's Strategic Communications team from 2015-2022. Any inquiries about this story can be sent to news@cuaa.edu.
If this story has inspired you, why not explore how you can help further Concordia's mission through giving.