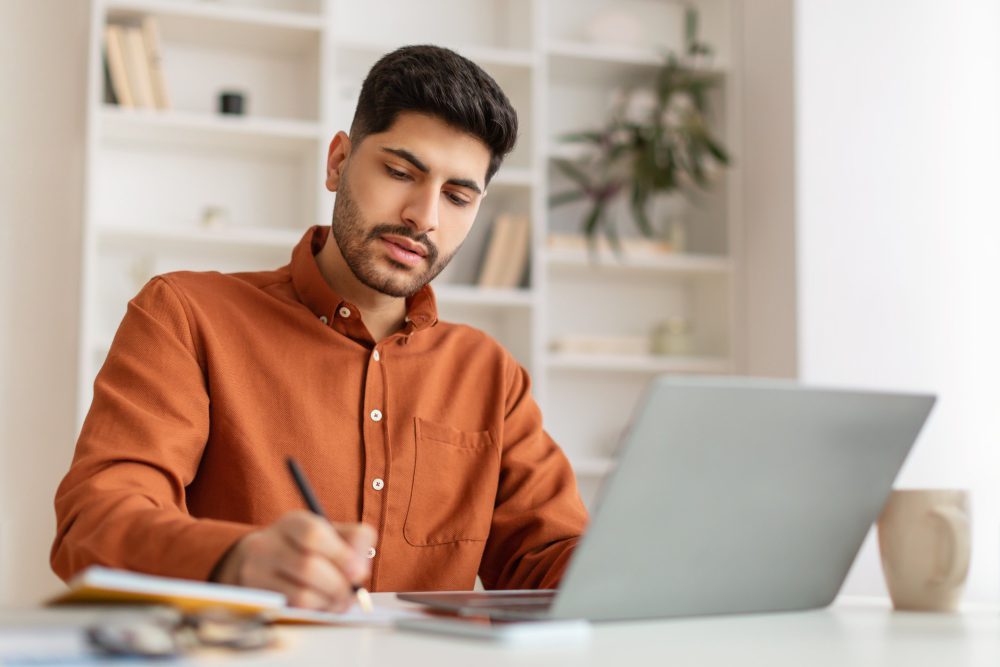 Considering the significant investment required to earn an MBA degree, what can a graduate expect in return?
Cost Investment
While the average cost of an MBA at Concordia University Wisconsin and Ann Arbor (CUWAA) is $61,800 we offer the opportunity to obtain an MBA at a significantly reduced cost. The program consists of 36 credit hours of study with a per-credit tuition cost of $699, allowing you to earn an MBA at a cost of just $25,000. You may even be eligible for scholarships which could further reduce your cost.
Investment of Time
The investment of time is an equally important cost to consider. Our MBA is offered online, face-to-face, or in a hybrid format. It's flexible and customizable, so you can choose when to finish your program based on your busy schedule.
You can complete the program in under two years while working full-time or go at a pace that suits you. Ultimately, your investment in time is not at the expense of your family or your career.
Benefits of Investing in an MBA
The return on this investment is quite valuable. An MBA from Concordia will give you an advantage in your career and leadership skills. The tangible returns can include a higher salary–the median MBA salary in 2023 is $125,000.
In addition to increased earning potential, you will improve your chances for advancement in your career field. Your studies will help cultivate both hard and soft skills that employers value. These skills make you a more competitive candidate for promotion or help you stand out in a crowded job market. You will also reap intangible returns, as you'll be enriching your life and developing your potential throughout your studies.
A Concordia MBA provides a significant return on investment. It helps individuals to distinguish themselves in a rapidly evolving global business environment. Just as important, our program allows you to complete your degree your way.