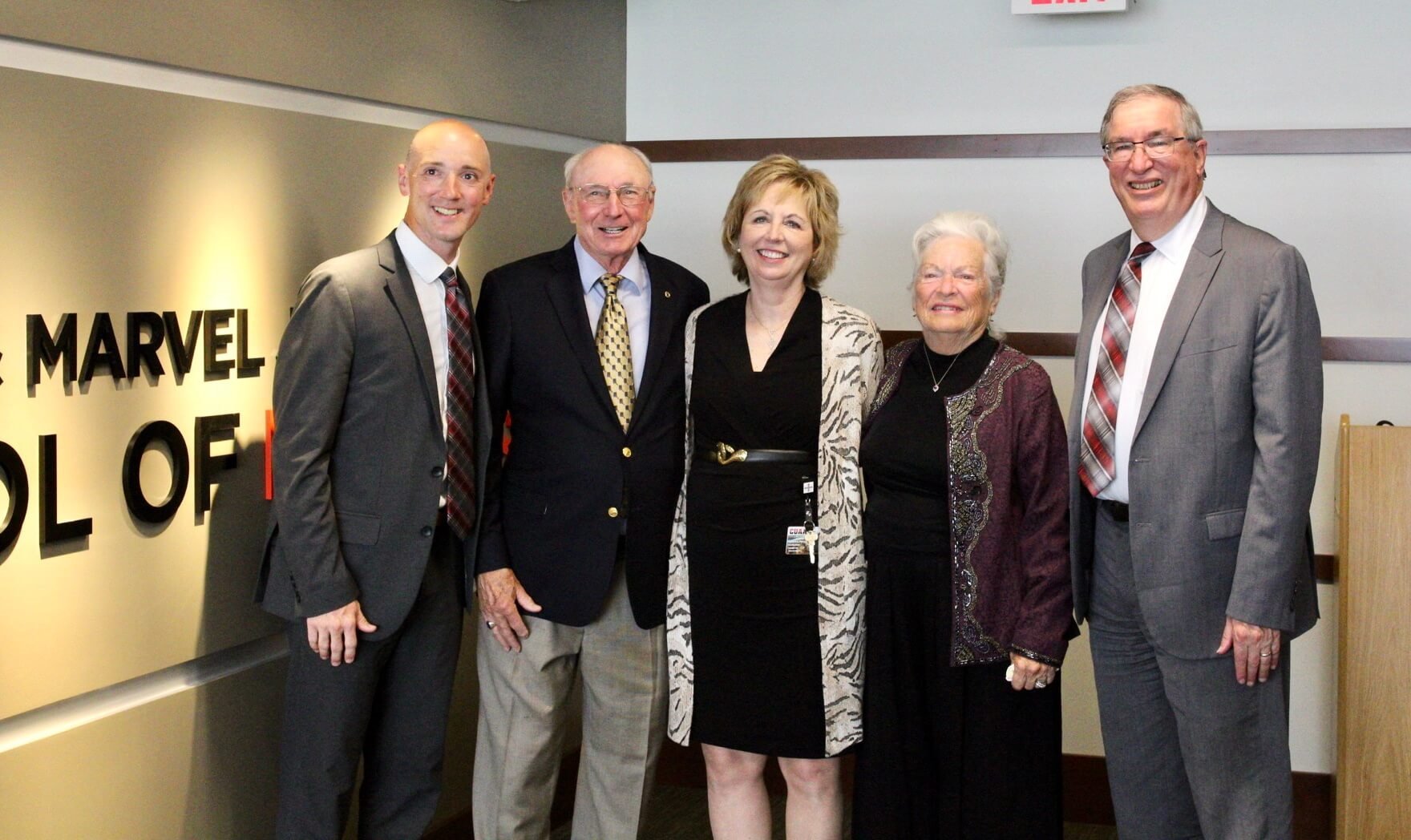 Earlier this year, Concordia announced the naming of the Ronald and Marvel Jones School of Nursing in tribute to university donors, Ronald and Marvel Jones.
---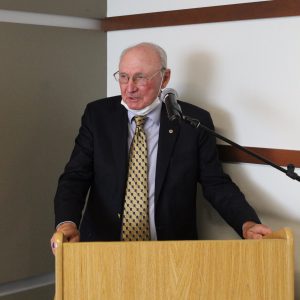 Ronald and Marvel Jones were celebrated on Friday, September 10, 2021 with a recognition ceremony at Concordia University Ann Arbor's North Building. This small ceremony included honored guests of the Joneses and CUAA's faculty, staff, and students.
"Those of you who know Ron and Marvel, are aware of their love of Jesus, their desire to be a blessing to others, their generous spirit, and their gentle and humble manner," said Dr. Cindy Fenske, who leads CUAA's nursing program and is the Assistant Vice President of Academics and Coordinator of Interprofessional Education.
Related: Introducing the Ronald and Marvel Jones School of Nursing
Fenske first met the Joneses in 2017, a year after the school of nursing launched its first class. Ron and Marvel toured the newly acquired and renovated North Building, which now home to many of Concordia's healthcare programs. The Joneses were particularly intrigued by the various ways CUAA nursing was using simulation and experiential learning opportunities to train students for their future profession as compassionate caretakers.
"God is very important to the nursing atmosphere here," shared Ronald Jones when giving his remarks at the ceremony. "What a blessing these students will be to the patients they work with. You all have done a marvelous job here and we're grateful we could help make this happen."
For the last four year, the Joneses have quietly and generously supported Concordia and the nursing school, awarding approximately fifteen scholarships to nursing students annually, supporting the development of the Center for Simulation and Innovation (CSI), and contributing to the university in a way that will leave a legacy of learning for many years to come.
Related: Vital to the operation: Formative simulation experiences for CUAA nursing students
"Today is a day of celebration and thanksgiving. As a Concordia community, we give thanks for the generous hearts of Ronald and Marvel Jones," said Vice President of Administration Dr. Ryan Peterson. "The apostle Paul reminds us in 2 Corinthians 9 that 'God loves a cheerful giver.' Indeed, the Ron and Marvel are cheerful givers–wanting to share their God-given blessings with others, including us at Concordia University Ann Arbor."
Peterson went on to share how Concordia's mission is strong because of people like Ronald and Marvel Jones, who believe in Christ-centered education and are committed to ensuring that mission continues for years to come.
---
Want in? More about Concordia nursing
The Ronald and Marvel Jones School of Nursing is dedicated to providing a rigorous Christ-Centered education that develops and inspires highly skilled professionals who are prepared to serve by promoting health and healing with excellence, integrity and compassion.
Learn more about about the nursing program at CUAA at cuaa.edu/nursing.
— Rachel Thoms served on Concordia University's Strategic Communications team from 2015-2022. Any inquiries about this story can be sent to news@cuaa.edu.
If this story has inspired you, why not explore how you can help further Concordia's mission through giving.