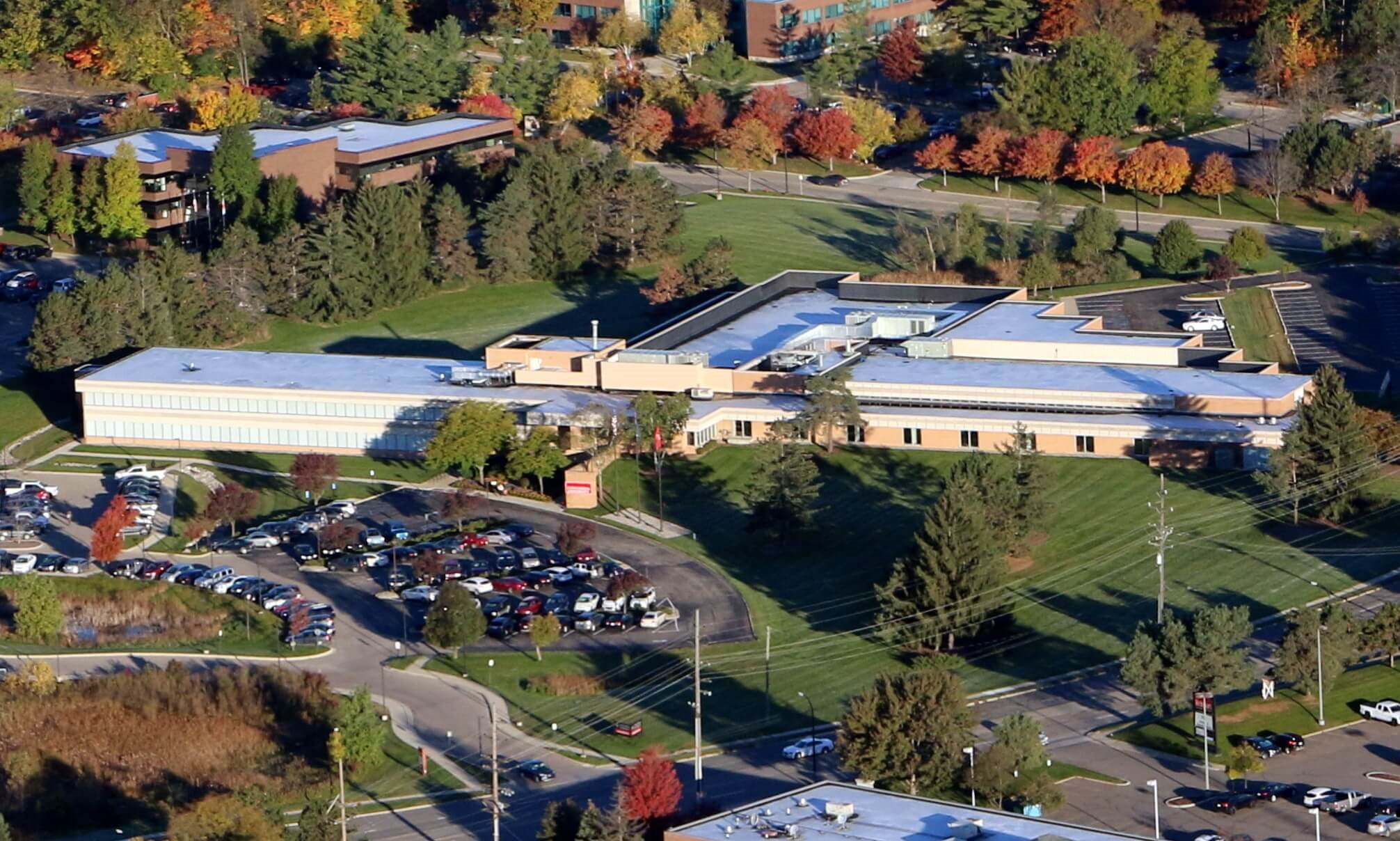 Concordia University Ann Arbor continues its preparations for the summer 2022 launch of its Occupational Therapy Doctorate (OTD) program—the first doctorate degree to be offered by the CUAA campus.
---
In 2020, CUAA announced doctorate program additions to the School of Health Professions as the university hired directors for Ann Arbor's Doctor of Occupational Therapy and Doctor of Physical Therapy programs. Occupational therapy will be the first to roll out in 2022, pending successful candidacy status by Accreditation Council for Occupational Therapy Education (ACOTE). A Doctor of Physical Therapy program (DPT) will follow in 2023, pending successful candidacy status with the Commission of Accreditation in Physical Therapy Education (CAPTE).
Program Director for Occupational Therapy Juliane (Julie) Chreston has been hard at work since her start developing the OTD program coursework and syllabi, building her qualified team of faculty and staff, and working with campus leaders and architects as they renovate space in the North Building to house the program. Both the OT and PT programs will be located near the physician assistant studies program, which recently completed renovations in fall 2020 and launched its first cohort in January 2021.
"Jennifer and I are really excited to see how God blesses our efforts," shared Chreston. "We have five positions posted now—two administrative assistants and three faculty members—and our student application will live in just a few weeks in OTCAS, the national OT application website."
Want in?
Learn more about Concordia University Ann Arbor's occupational therapy graduate program. Are you an undergraduate student with interest in studying occupational therapy? Check out CUAA's Bachelor of Science in Rehabilitation Science degree.
CUAA's occupational therapy program team is growing! Check out all of Concordia University's employment opportunities here.
---
Meet the OT team
Juliane Chreston, OTD, OTRL
Program Director
Assistant Professor
Research Interests: Professional identity development, scholarship of teaching
Teaching interests: Occupation-based practice, physical medicine and rehabilitation
---
Jennifer Beuby, OTD, OTRL
Academic Fieldwork Coordinator
Assistant Professor
Research interests: Strategies for improving student confidence for application of learned OT skills, Lifestyle redesign for chronic pain management
---
Wellness in the Workplace and the Classroom
Occupational therapist program faculty at Concordia University Ann Arbor provide a series of tips for wellness in the workplace and in the classroom. Here we share how sleep hygiene affects your day and eight tips for improving it.
---
Accreditation statement
The Concordia University Ann Arbor entry-level occupational therapy doctoral degree program has applied for accreditation by the Accreditation Council for Occupational Therapy Education (ACOTE) of the American Occupational Therapy Association (AOTA), located at 6116 Executive Boulevard, Suite 200, North Bethesda, MD 20852-4929. ACOTE's telephone number c/o AOTA is (301) 652-AOTA and its Web address is www.acoteonline.org.
The program must be granted Candidacy Status before students can be admitted to the program. Concordia University and Dr. Chreston are fully committed to the development of the entry-level occupational therapy doctoral degree program, but prospective students should be aware there is no guarantee that the program will receive Candidacy Status or be allowed to admit students. An ACOTE candidacy decision is expected in December 2021.  Prospective students will be informed of acceptance into the program January 2022 with an anticipated program start of May 2022.
The program must be granted Candidacy Status, have a pre-accreditation review, complete an on-site evaluation, and be granted Accreditation Status before its graduates will be eligible to sit for the national certification examination for the occupational therapist administered by the National Board for Certification in Occupational Therapy (NBCOT). After successful completion of this exam, the individual will be an Occupational Therapist, Registered (OTR). In addition, all states require licensure in order to practice; however, state licenses are usually based on the results of the NBCOT Certification Examination. Note that a felony conviction may affect a graduate's ability to sit for the NBCOT certification examination or attain state licensure.
— Rachel Thoms served on Concordia University's Strategic Communications team from 2015-2022. Any inquiries about this story can be sent to news@cuaa.edu.
If this story has inspired you, why not explore how you can help further Concordia's mission through giving.