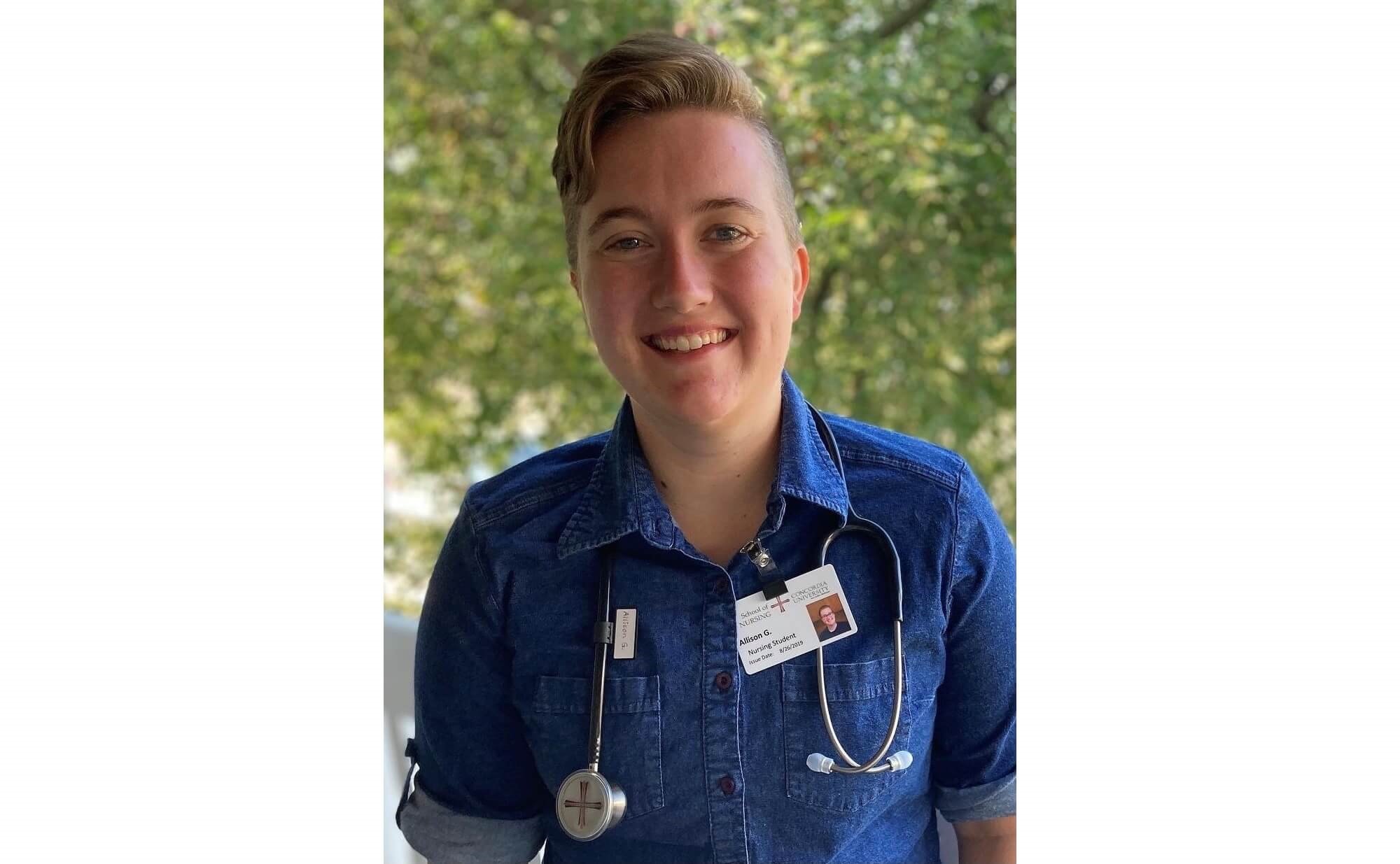 Congratulations, Allison!
---
"Allison carries a compassion for patients that cannot be missed; she is attentive to patients' needs, not just hers assigned, but to any patient she encounters. Allison has a drive to learn and immerses herself completely in her clinical experience. Her critical thinking skills are advanced for a student and I have no doubt in my mind she will be an asset to healthcare. It will be wonderful to see the advances she will assist with in the field of nursing."—Faculty nomination
Major
Nursing
Graduation Year
2021
Favorite Class
Wellness Assessment Lab with Dr. McHugh
Hometown
Macomb, Michigan
Clubs or extra-curricular involvement?
ARC Tutoring and Skills Mentoring in School of Nursing
What is your favorite CUAA pastime or spot on campus?
CPR (Coffee, Prayer, Relief)  is really helpful at the North building. Pastor Randy is very welcoming and I'm not mad about much needed coffee.
What's helping you to stay positive during this pandemic?
Vaccinations for COVID-19 are helping me stay positive, for sure. I am very excited for everyone to be eligible.
What would you share with prospective students who are considering attending CUAA?
The CUAA Nursing program is truly unique in the way that it is so personalized to each individual student. I love the small class sizes and the relationships with highly skilled and intelligent nursing instructors.
If you could give a piece of advice to your fellow Concordia students, what would you say?
Enjoy every second of your college experience, even if you have difficult days. Jump in to every experience with curiosity and something good will come of it.
Get to know February's student of the month, Abby Haggard ('22)
— Rachel Thoms served on Concordia University's Strategic Communications team from 2015-2022. Any inquiries about this story can be sent to news@cuaa.edu.
If this story has inspired you, why not explore how you can help further Concordia's mission through giving.