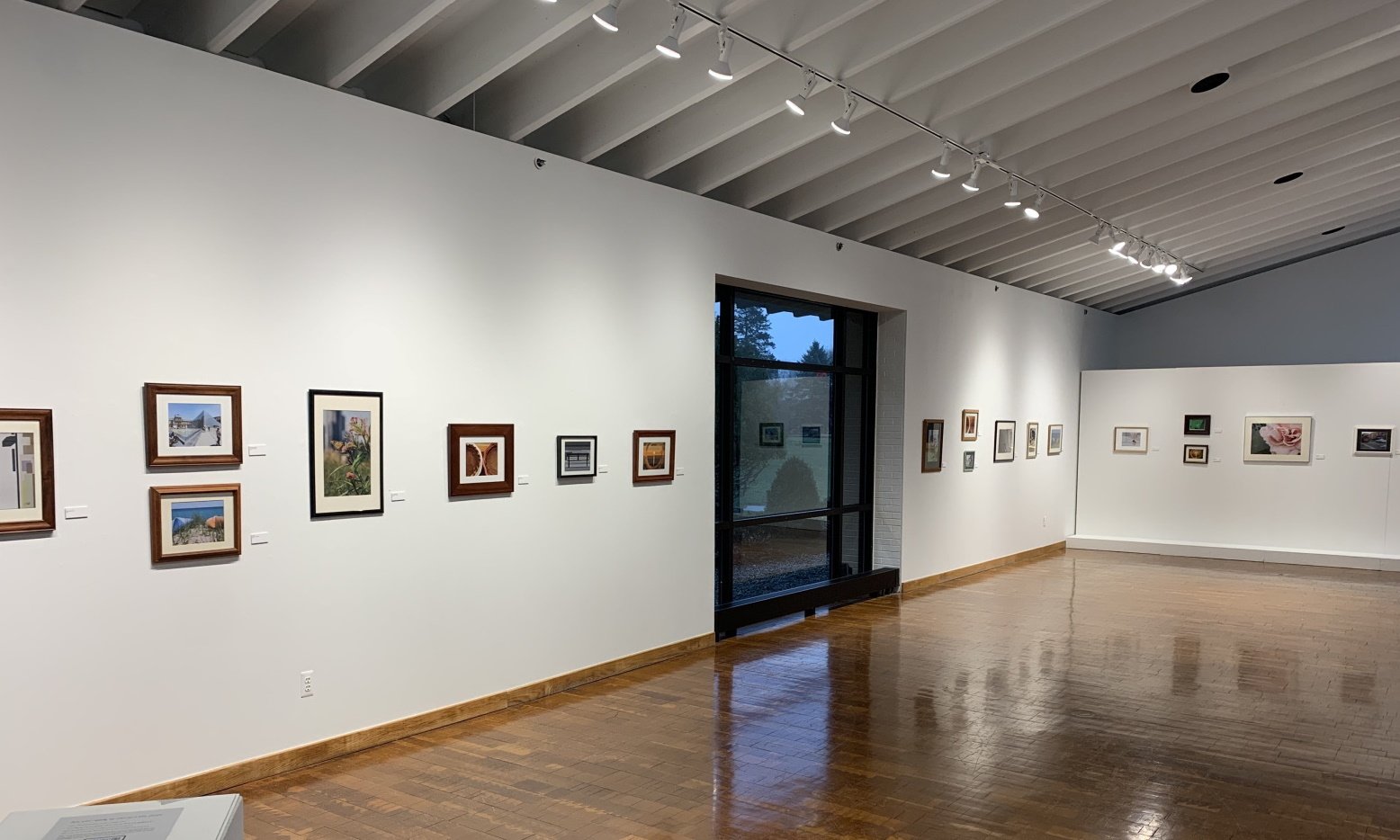 From April 5-14, 2021, Concordia University Ann Arbor is hosting a student art show titled 'Connect the Dots' by senior digital media design student, Allie Milot ('21).
---
It has been a long time since in-person art shows have been held amidst the global pandemic. However, at Concordia, Milot has been given the opportunity to share her art in a safe way, available to both the internal campus community and external guests. Some of Milot's pieces have been in-the-making since the fall of 2017.
"Being able to show my art in person brings me so much joy. It has been a long year and given this opportunity to showcase my work is incredible," Milot said.
Many museums and galleries have been closed or only open for a select audience since the pandemic began in March 2020. Milot's gallery show is one of the first to allow community members for an in-person, indoor art-viewing in the last year.
Meaning behind gallery theme 'Connect the Dots'
The theme of the gallery is "Connect the Dots" and it displays Milot's two artistic loves: photography and minimalist graphic illustration. The gallery is also designed to "be a place where viewers can interact with the art and move around the gallery space in an unconventional way."
Not only can viewers see the 28 pieces in-person, but they are also able to play a game when they enter the glass gallery doors. "There are really only 14 pieces, but each photograph has a matching minimalist illustration that mimics the look of the photo." Each person can then fill out the online form and "connect the dots" between the digital photographs and the illustrations.
Gallery guests who connect the dots correctly have a chance to win a set of images (one photo and one matching illustration) for free. Prints by Allie Milot are also available for purchase if guests are interested in pieces from Milot's portfolio that are not yet spoken for or not featured at the show.
Register for free to view 'Connect the Dots'
The gallery is open all day for any CUAA student, staff, or faculty member. External guests must use the sign-up link to register for a 30-minute time slot between 5:00 p.m. and 8:00 p.m. to view the show between now and Wednesday, April 14. Slots are quickly filling up, so sign-up today!
Visit Milot's portfolio to see more of her work.
---
Learn more about Concordia University Ann Arbor's Digital Media Design program.
—
If this story has inspired you, why not explore how you can help further Concordia's mission through giving.