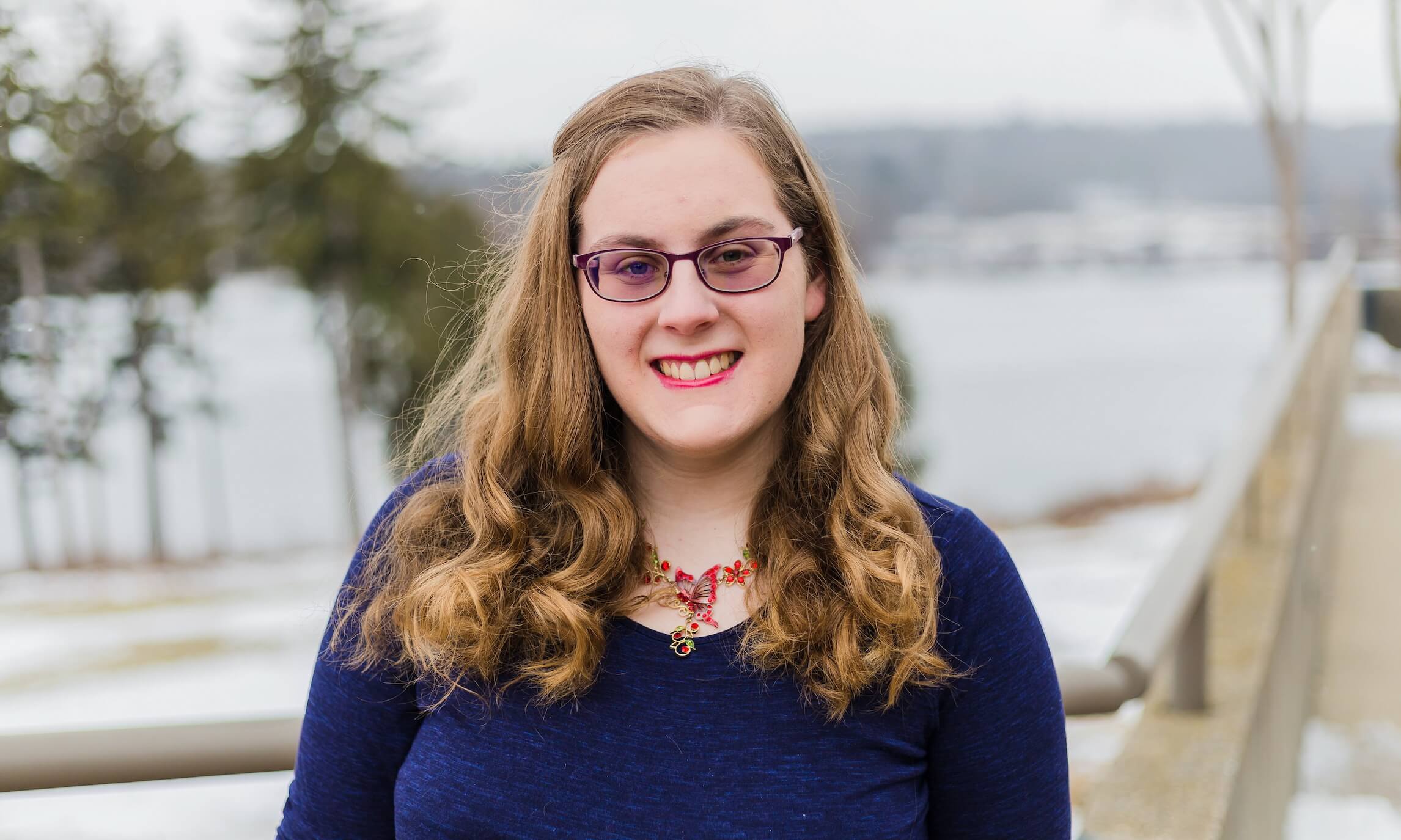 Introducing the 2020-21 Resident Assistants at Concordia University Ann Arbor!
---
Click here to view all of CUAA's Resident Assistants for the 2020-21 academic year.
Meet Annalyse Auxter ('21).
Hometown: Monroe, Michigan
Major: Elementary Education, focusing in English Language Arts, Lutheran Teaching Diploma
RA of Silas Hall
What are three fun facts about yourself?
I'm a member of the Concordia Choir

I've been to four countries and across the US in the last 3 years
I love musicals and my favorite is Come from Away
What's been your favorite part of your Concordia experience so far?
I have loved being able to be a part of the music program here at Concordia. Even though I am not a music major or minor, I have been able to be a member of the Concordia Choir for four years, the Wind Ensemble, Marching Band with the color guard, on a worship arts team, and be in two of the spring musicals.
Through these groups, I have met some of the most amazing people, traveled the country and the world, and learned so much about myself as a musician and a person. If you have an interest in music, I would highly recommend checking out some of the programs in our Kreft Arts Programs!
What's one thing that Concordia students should have in their hall?
I suggest having personal items or decorations that make your room your own. I personally love having my photo wall with memories throughout college as well as a magnet collection from places that I have visited in the last four years. Find little things to make your space your own. 
What's something that Concordia students should NOT have in their hall?
Candles and wax-melters are nice but please leave them at home. No open flames in the hall! Also, be careful with other scented products if your roommate or suite-mate has scent sensitivities. 
How long have you been an RA?
This will be my third year as an RA. 
What's something you enjoy about being an RA or a random thing you've had to do as an RA?
I love being able to connect with the residents of my hall. One of my favorite things to do is to sit and do homework or hang out in the CA (Common Area) and just talk with people as they go through. It's great to hear little things about their days and know what they have coming up. 
I also enjoy being able to do outreach into the community. Last year Silas was able to do two service projects. We made dog enrichment bags for shelter dogs for Save Monroe Strays and Project Second Chance of Monroe in the fall and in the spring we made personal hygiene bags for Family of God in Detroit. We all have busy schedules, so by bringing service projects to the hall it gives my residents a chance to give back in a way that works for them. 
Click here to view all of CUAA's Resident Assistants for the 2020-21 academic year.
— Rachel Thoms served on Concordia University's Strategic Communications team from 2015-2022. Any inquiries about this story can be sent to news@cuaa.edu.
If this story has inspired you, why not explore how you can help further Concordia's mission through giving.