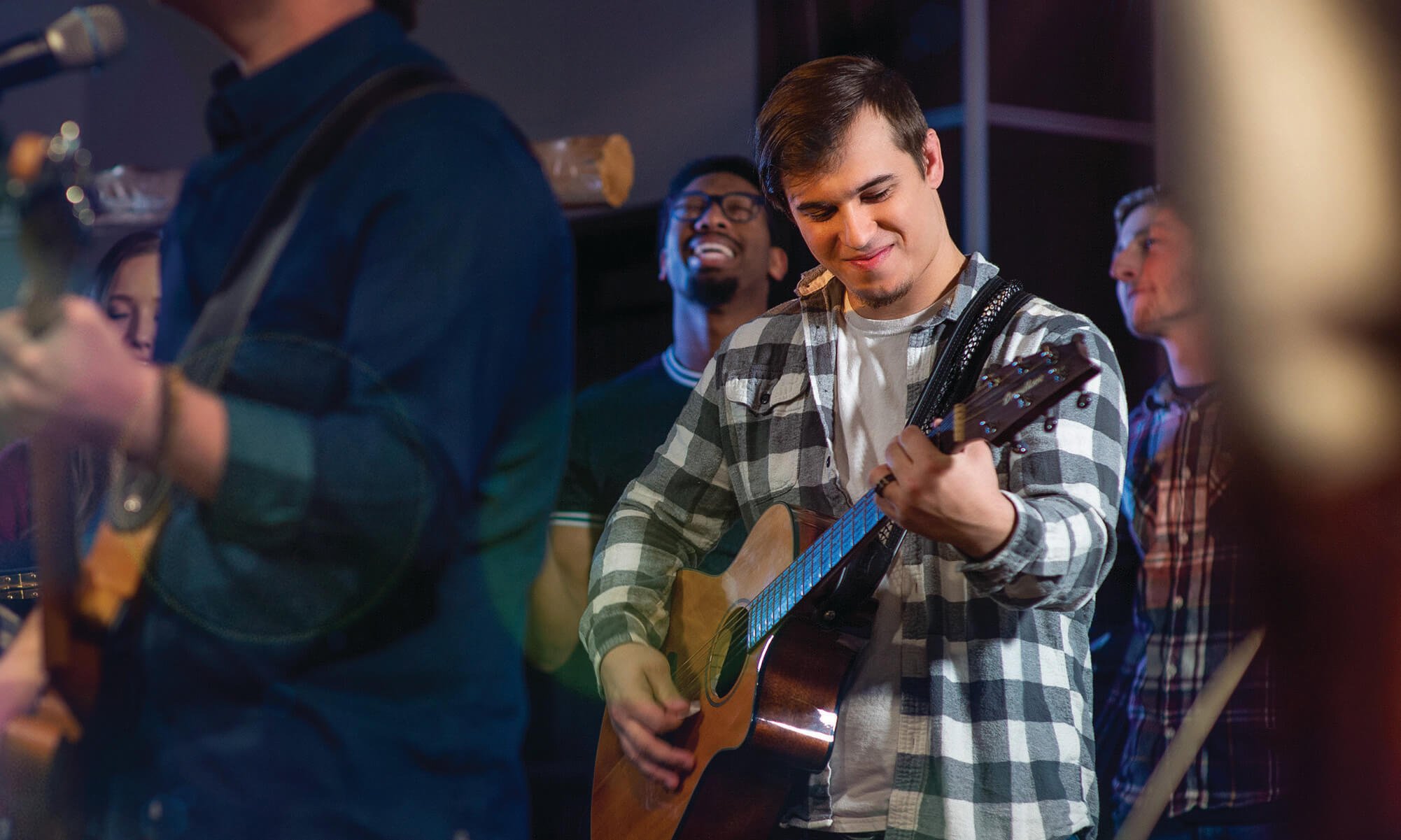 This story first appeared in the spring 2020 issue of the Arbor Light, the official magazine of Concordia University Ann Arbor.
---
Written by Jonah Grimm ('20)
Concordia University offers many great worship opportunities during the semester and throughout the week. One of my very favorites is Tuesday Night Worship, which we call TNW.
TNW is a weekly worship opportunity that starts at 10 p.m. on Tuesday nights and lasts for about 45 minutes. It's a time where students gather in prayer and praise to our gracious Lord. Each week we're blessed with a student-led worship team that leads us in song and the reading of God's Word.
As the coordinator of TNW this academic year, I'm blessed to see each week the impact that worship has on the attitude of every person who walks into the room. During my freshman year at Concordia, I attended TNW for the first time during the second week of classes, and it completely changed my life.
As the community of Concordia sang and prayed, I broke down in tears because I had never seen a room filled with so much of God's good grace and love, and I immediately felt God calling me to lead people in praise to Him through song. Having never touched music before, I switched my major from business to worship arts. Now, four years later, I'm blessed with the role of TNW coordinator. What a life  change!
Each week we end with the theme blessing for the school year— this year's is "Embraced"—and students can approach their busy schedules and stress with the reminder that they're embraced and forgiven in the arms of the Father. So if you're a Concordia student and have never heard of TNW, or maybe you've been hesitant to come, please check it out. God may just use it to change your life or draw you closer to Him.
—The spring 2020 Arbor Light hit mailboxes the beginning of October. View a PDF version of the magazine here. If you are not on our mailing list, but are interested in receiving a free copy, email Jennifer.Hackmann@cuaa.edu.
—
If this story has inspired you, why not explore how you can help further Concordia's mission through giving.