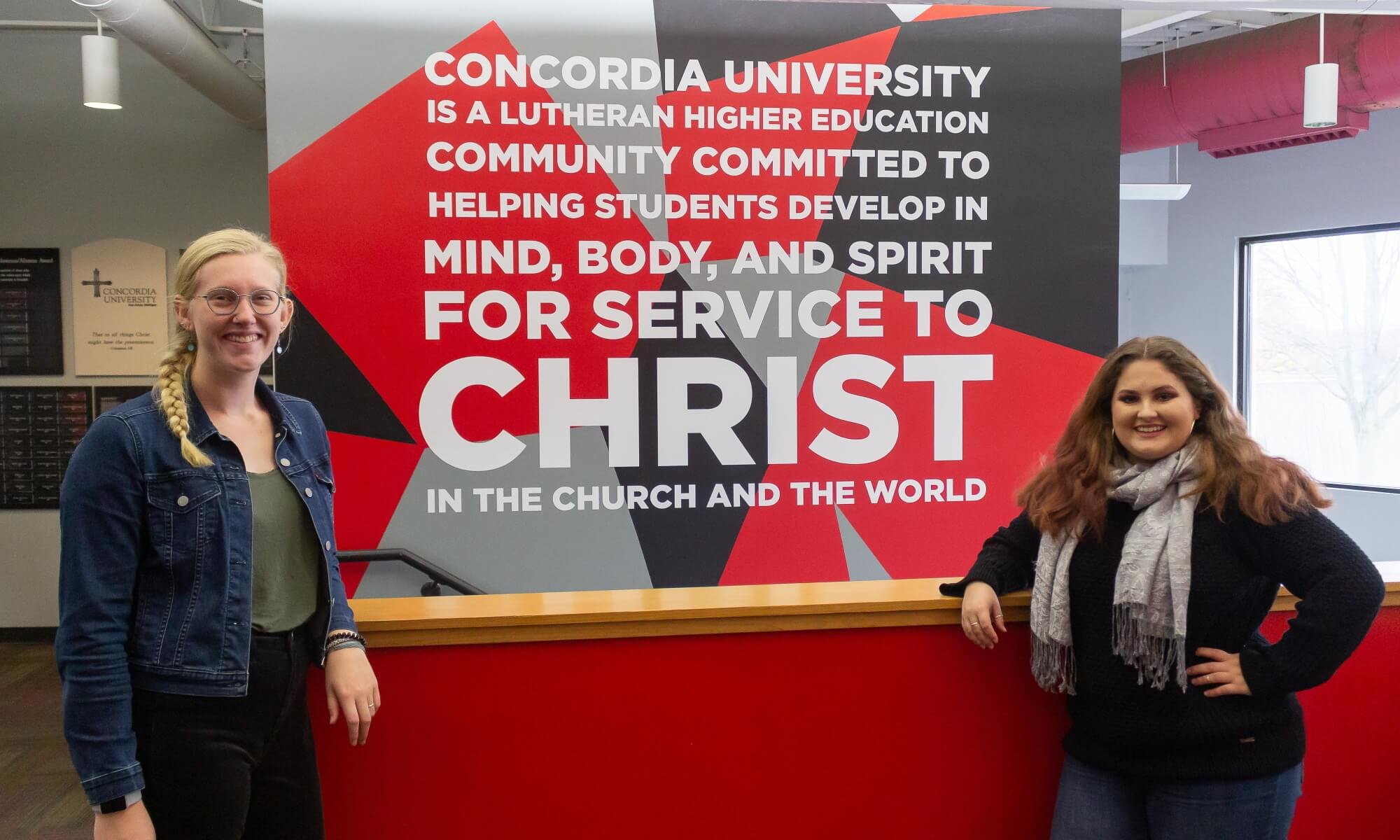 Concordia University Ann Arbor is already a beautiful campus, but when covered with the talents and gifts of its uncommon students, the charm especially shines through.
---
Two Concordia University Ann Arbor students had a special idea for a way to bring life to an otherwise less-than-lively corner of campus.
Allie Milot ('21) and Charlotte Unwin ('20) put their creative minds together to come up with a design that would reflect current visual elements of campus, like the stained glass in the Chapel of the Holy Trinity, that would also demonstrate what CUAA is all about.
Located over the stairwell in the Student Union, this missional mural was a labor of love over the last few weeks.
"We brought our idea to Vice President Ryan Peterson, and he was really excited about it and supportive," said Milot, a digital media design student. "We chose the mission statement because I don't think that can be overstated. It's who we are and it's what we do."
The two said that their varying skill sets compliment each other to complete the project. While Milot prefers digital design, like the letters and formatting of the concept, Unwin is more hands-on and interested in fine art painting and took the lead on the details and background painting.
"Our hope is that other students can be inspired to get creative to do something for our campus that serves students now and students to come," said Milot. "You don't have to be a professional or already have your degree, just make a plan and persevere and you can accomplish it!"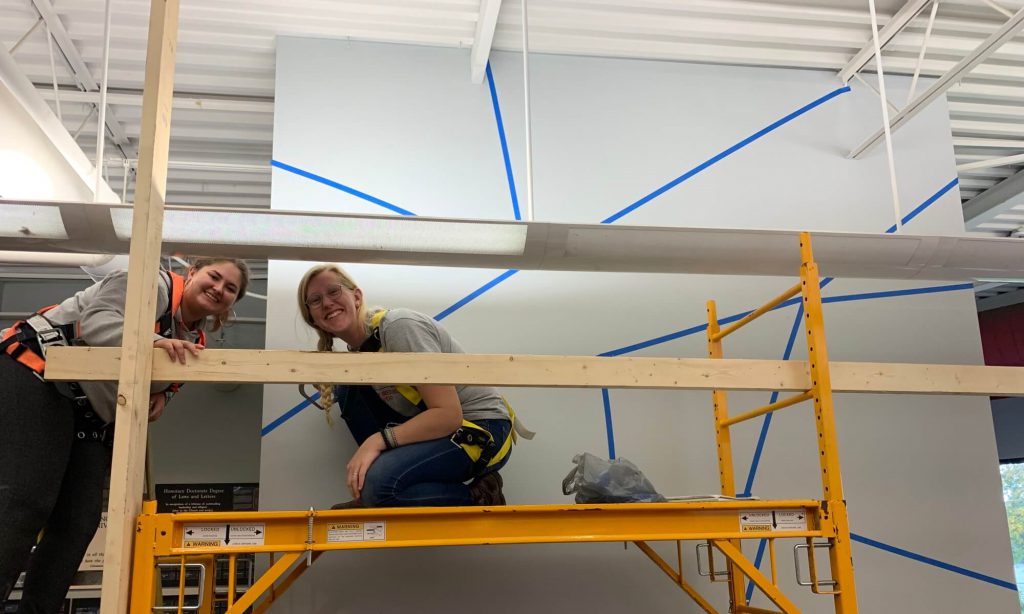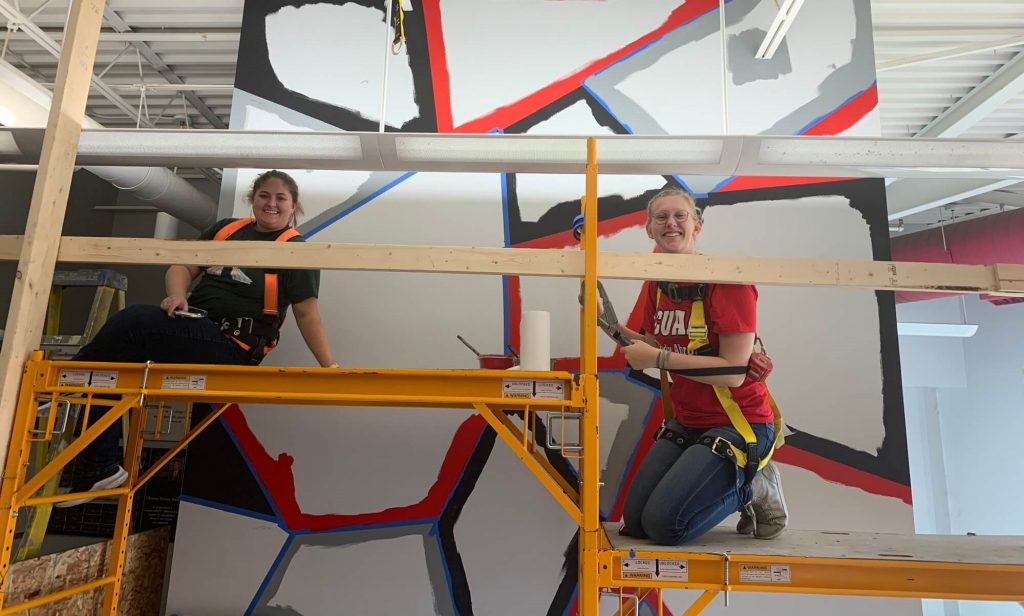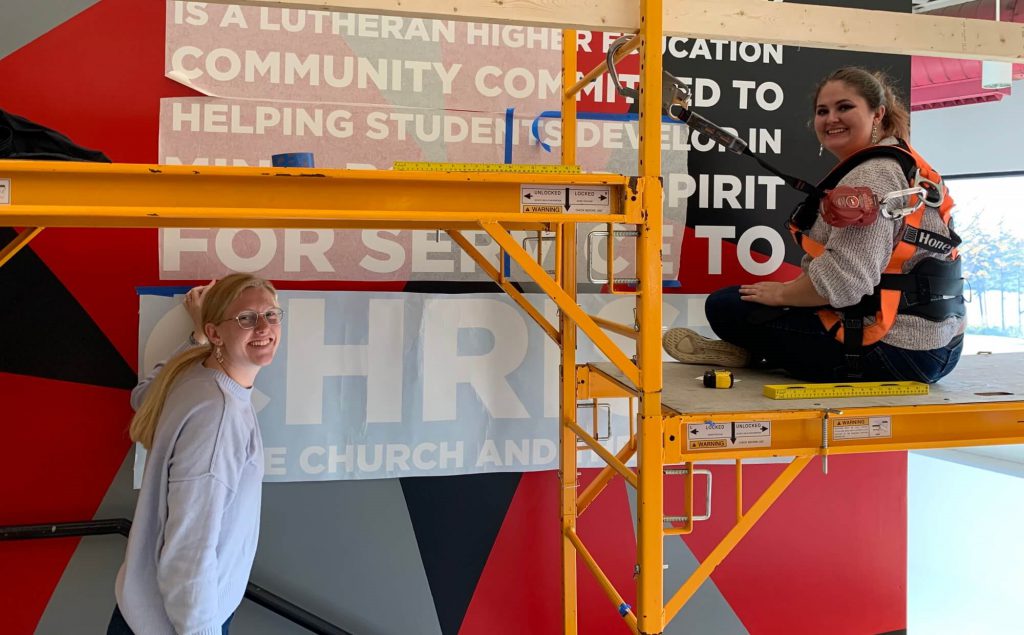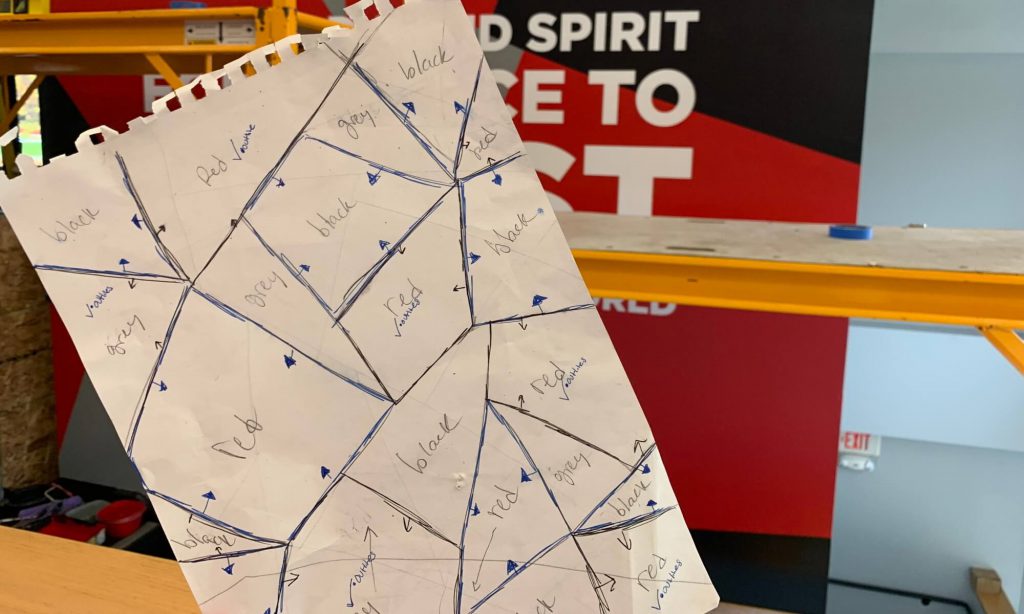 Click here to learn more about Concordia University's art department.
— Rachel Thoms served on Concordia University's Strategic Communications team from 2015-2022. Any inquiries about this story can be sent to news@cuaa.edu.
If this story has inspired you, why not explore how you can help further Concordia's mission through giving.