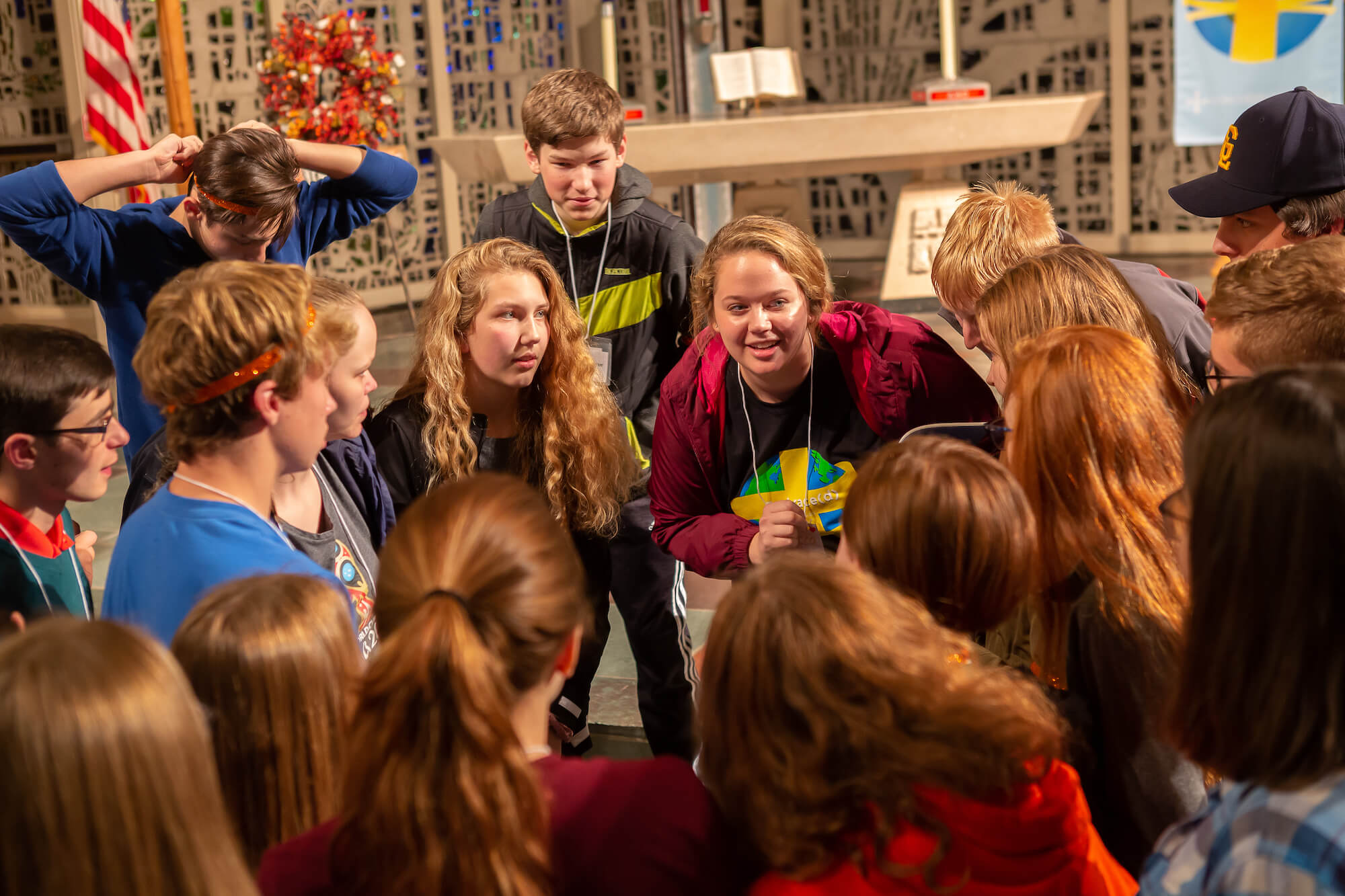 It's a ministry you've possibly heard about before, but now has a new name. Introducing Concordia Youth Gathering!
---
On November 1-3, 2019, Concordia University Ann Arbor's campus ministry team hosted Concordia Youth Gathering, formerly known as Tool Time.
For more than two decades, Tool Time has been held as a weekend retreat for high school students each fall and as an overnight event for junior high students in the spring.
Concordia students share their personal testimonies, lead small groups, assist participants in completing service projects, and engage in worship. 
Last year, the board of CUAA students who organize and plan the event made several decisions regarding ways to improve Tool Time. One of those decisions involved renaming it to Concordia Youth Gathering. The new name helps to communicate the purpose of the event to many who might not have known what Tool Time meant.
"The name change was because most people didn't understand what Tool Time was," said Campus Pastor Rev. Randy Duncan, who also serves as the advisor for the student-led event. "When people hear Concordia Youth Gathering, it ties the university name to it along with the familiarity of other youth gatherings, so people know what to expect."
The revamped Concordia Youth Gathering featured three speakers during General Sessions, a time when participants are encouraged to worship and read God's Word together. 
One of the speakers Hannah Beirmann ('21) talked about the idea behind her speech saying, "As I read the passage (of the prodigal son), I thought about which son I related to the most. I always wanted to reach the student who didn't have a big testimony story, the students who felt average."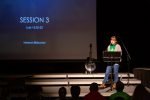 Her talk was centered on how she relates to the prodigal son in Luke 15, the theme chapter for the weekend.
"The parable if the prodigal son shows you not only how God cares for loves and forgives those who repent but also 'the older brothers' who suffer from the often overlooked sin of pride."
Biermann also wanted students to know that God calls each of us to share his love grace and forgiveness with everyone, because He has shown it to us.
In closing another memorable year of the Concordia Youth Gathering, Pastor Duncan said, "We wander away, God welcomes us home."
And that's the message each Concordia Youth Gathering participant and Concordia student volunteer got to experience this weekend.
See more pictures from the Fall 2019 Concordia Youth Gathering in our Facebook album.
Photography by Allie Milot ('21)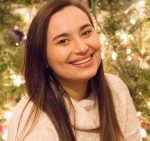 — Esther Schulze is pursuing her bachelor's degree in Marketing and Art. She will graduate in 2020.
If this story has inspired you, why not explore how you can help further Concordia's mission through giving.