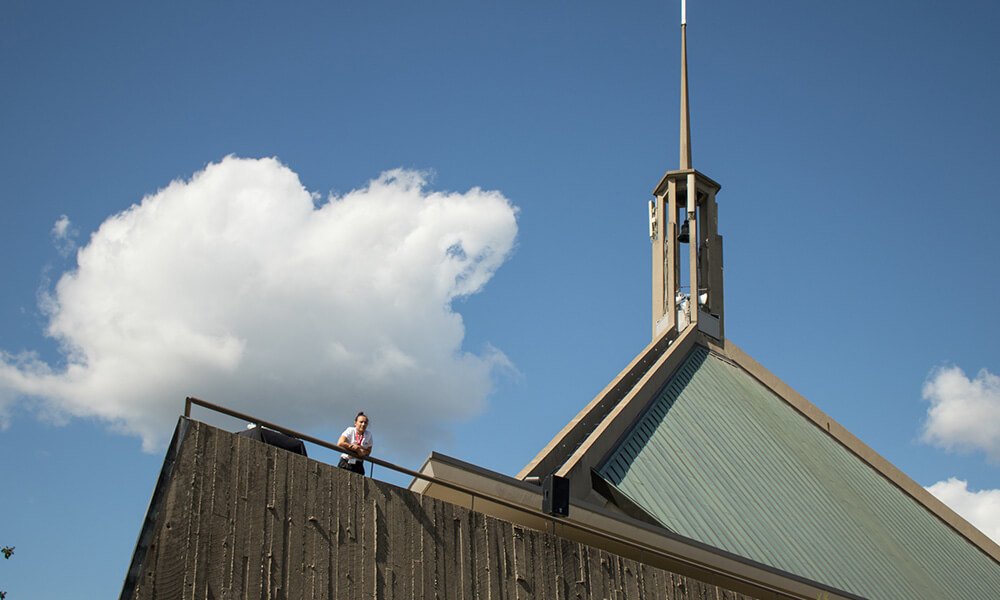 ---
Concordia was featured in MLive news for its record-high enrollment amid declining trends among peer institutions.
---
MLive reporter Samuel Dodge reports that CUAA reached 1,201 enrolled students for the fall 2022 semester. The next highest enrollment in the school's 59-year existence was 1,197 students in fall 2018.
CUAA also broke its school record for most graduate students ever enrolled. The graduate student total this fall was 252, up 85 from last year.
This achievement comes in the midst of yet another average decline in enrollment among Michigan's other universities, especially private schools. Overall, Michigan college enrollment fell 4.1 percent in the fall 2022 semester, according to the National Student Clearinghouse Report.
Click here or on the link below to read the full story.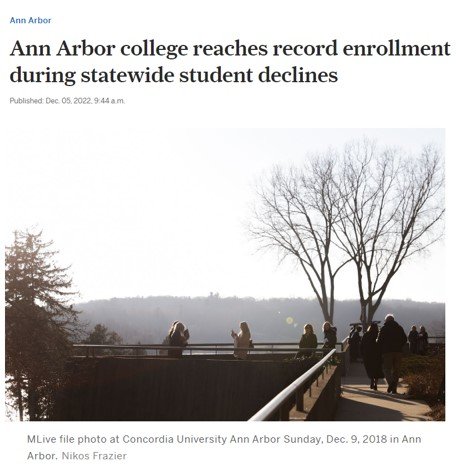 ---
Want in?
Whether you're a high school student looking for the traditional college experience, a working professional considering a career change, or a lifelong learner with a passion for knowledge, Concordia offers many options to help you grow in your faith and reach your uncommon potential. Come see for yourself!
---