Here is a peek into the after hours of student life and a glimpse into what Concordia Ann Arbor students like to do in their free time!
---
A Normal Night at CUAA
4:15 p.m.
Classes are done for the day, but it's still not quite time for dinner. Nate and Brandon decide to pass the time with a game (or three) of ping-pong.
---
4:25 p.m.
Hanging out in the Nest means you're for sure going to run into friends. Don't say we didn't warn you.
---
5:37 p.m.
When she shoots, she scores! Kari is getting in some extra shots before practice.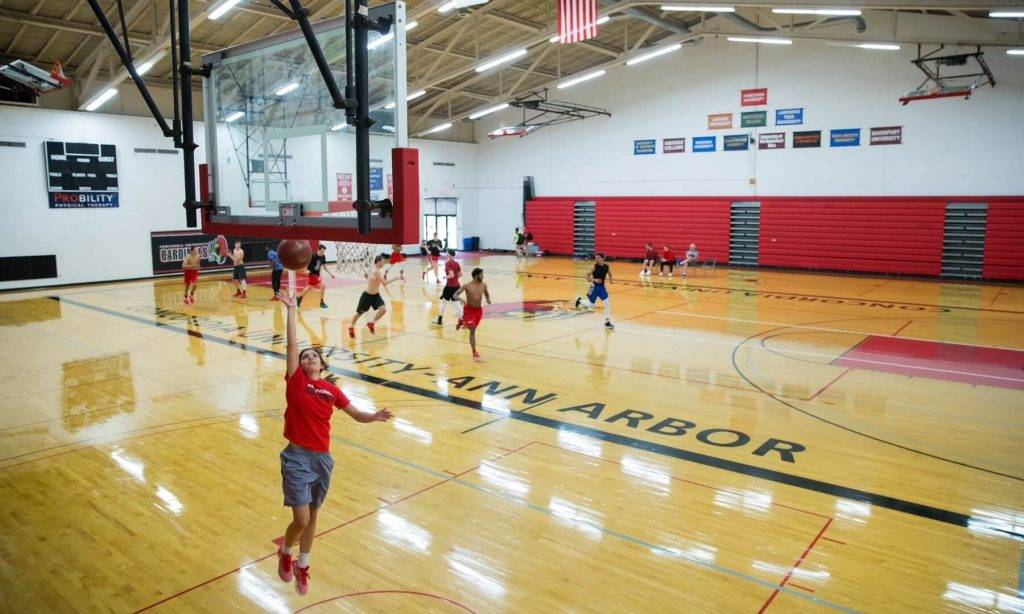 ---
6:02 p.m.
When the four-minute walk to the Cardinal Cafe just seems too far away, it might be easier (and more fun) to whip up some mac and cheese in Silas Hall.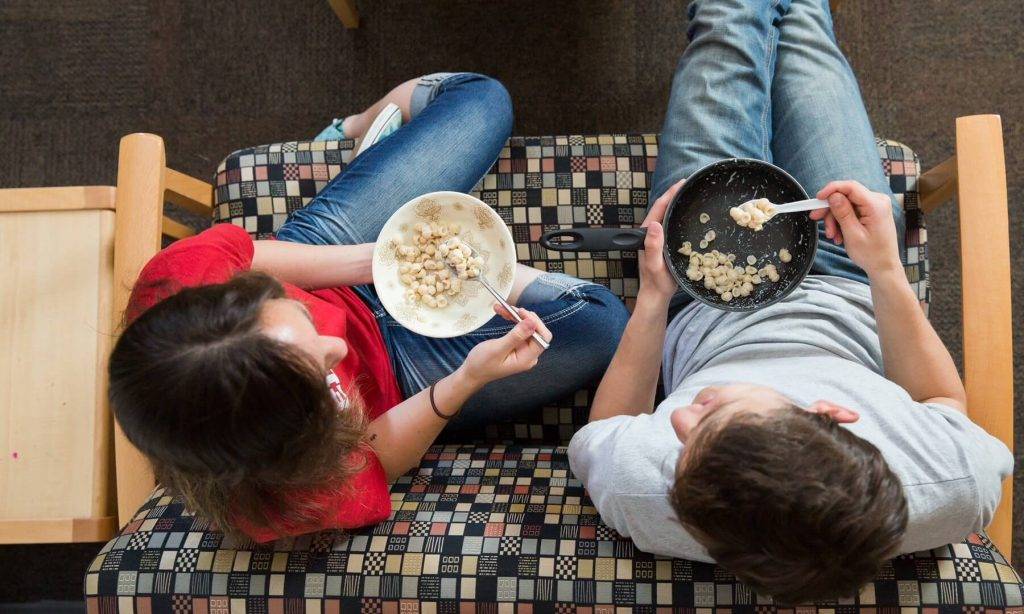 ---
6:25 p.m.
Your deal or mine? Michiganders might be known for playing euchre, but on this night these Cardinals' card game of choice is cribbage.
---
6:49 p.m.
Now when Brandon's mom asks he can tell her: "Yes, I'm doing my laundry." He might even have picture proof!
---
7:07 p.m.
This community group pairs its weekly Bible study with a side of Buffalo Wild Wings. Where do I sign up?
---
7:21 p.m.
One of the best things about spike ball is that you can play it wherever you want, I'd say Jonah and Travis chose a pretty great spot.
---
8:08 p.m.
So you're telling me that this fishing spot is only a few steps away from their residence hall? Campus life is like a camping trip! Not including the classes, presentations, and exams.
---
8:44 p.m.
Speaking of exams, we'll just take a photo from here so we don't interrupt the studying taking place in Zimmerman Library.
---
9:05 p.m.
Before they do any s'more studying, these ladies take a break for a sweet treat, roasting marshmallows above our very own CUAA fire pit.
---
9:42 p.m.
This is what we call a case of the giggles — and the greatest of friends.
---
9:43 p.m.
Meanwhile, in Luke Hall, there seems to be some friendly competition. Let's hope by the end of the game they're all still friends.
---
10:15 p.m.
One of the most beloved traditions on campus is student-led worship on Tuesday nights in the Kreft Recital Hall.
---
11:29 p.m.
A campus safety officer makes rounds to say hello. Jess lets the officer know that, yep, she's still studying.
---
12:12 a.m.
The night isn't done right without a late night doughnut run to Dom's. Time your visit with the stroke of midnight, and you get to clap for the first customer of the day!
---
Keep up with the Cardinals
CUAA showcases daily life on CUAA media. Follow us here!
Instagram Twitter Facebook TikTok
— Ellesyn Fritcha ('24) is a student writer majoring in biomedical science. Questions or concerns related to this article may be directed to news@cuaa.edu.
If this story has inspired you, why not explore how you can help further Concordia's mission through giving.