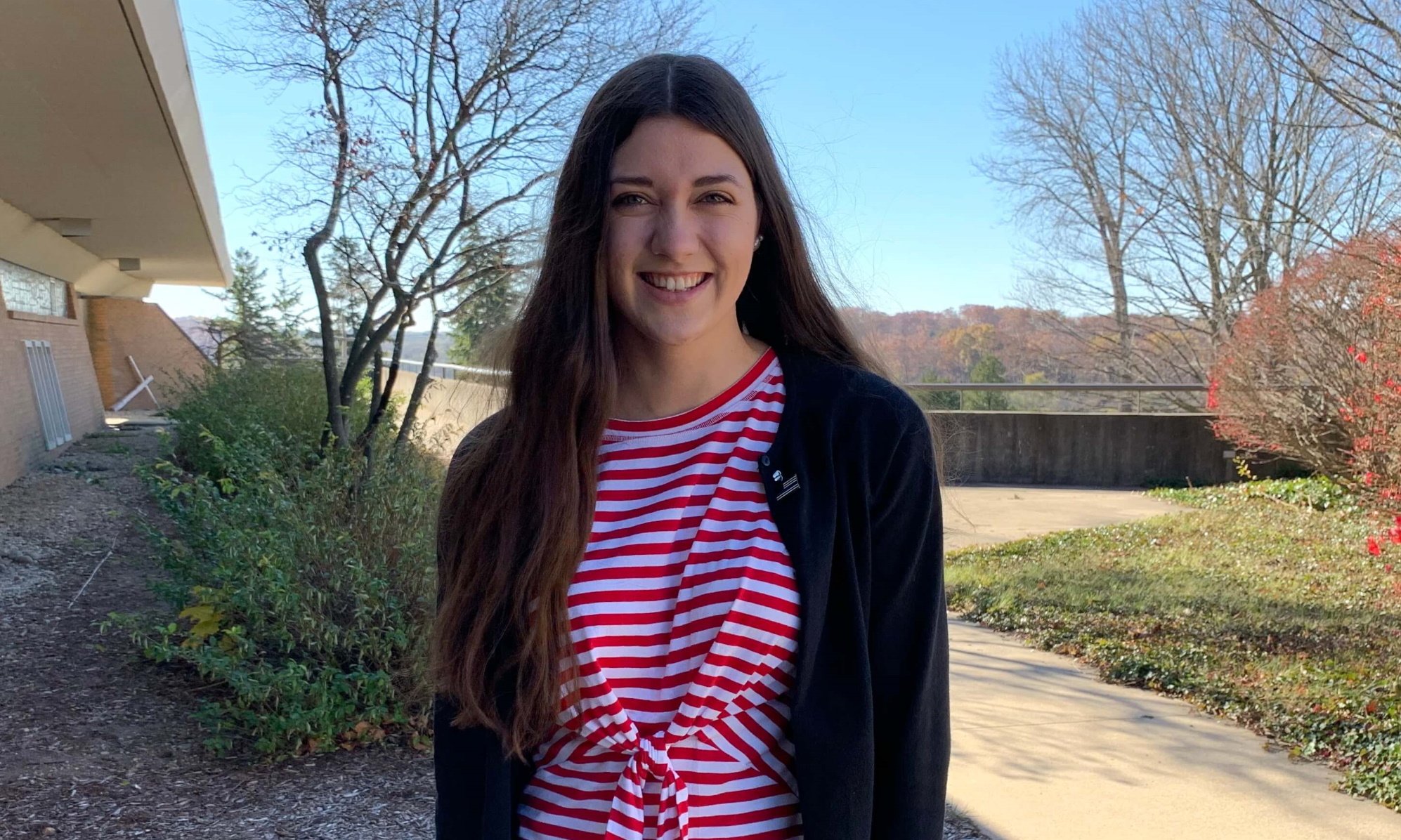 Congratulations, Leah!
---
"Leah is a senior in the Justice and Public Policy Program. Off campus, she spends time caring for vulnerable populations such as young children, the elderly, the homeless. On campus her focus is on volunteering with CUAA's campus ministry team. When at home, she works as a state-tested nurse's assistant providing care to the elderly in long-term facilities. Recently Leah was a volunteer at a homeless shelter assisting in case management and drug testing. Her calling is in the criminal justice/public policy as it relates to the church. Recently, Leah worked with the Lutheran Center for Religious Liberty. Upon graduation Leah's goal is to pursue employment in public relations for government or law enforcement." —Faculty nomination
Major
Criminal Justice and Public Policy
Graduation Year
2021
Favorite Class(es)
My favorite classes that I have taken at CUAA are Juvenile Justice Theory taught by Professor Rubino and Criminology taught by Professor Chlebos.
Hometown
Napoleon, OH
Clubs or extra-curricular involvement?
I work in the IT office. I volunteer for Concordia Youth Ministry events. I also worked as a Transition Leader for Fall Welcome Weekend.
What is your favorite CUAA pastime or spot on campus?
My favorite CUAA past-time is Holy Yoga. (Pre-COVID)
What's helping you to stay positive during this pandemic?
I'm staying positive during the pandemic by maintaining a morning routine. It is easy to wear sweats and sleep in every day, but I am more productive and in a better mood when I wake up early, journal, exercise, and get dressed for the day.
What would you share with prospective students who are considering attending CUAA?
The professors here really care about their students on both an academic level and a personal level. My professors have had a significant impact on my college experience, and I cannot imagine getting that same experience at a bigger school.
If you could give a piece of advice to your fellow Concordia students, what would you say?
"Success doesn't come from what you do occasionally. It comes from what you do consistently." -Marie Forleo
Get to know October's student of the month, Megan Espinoza ('24)
— Rachel Thoms served on Concordia University's Strategic Communications team from 2015-2022. Any inquiries about this story can be sent to news@cuaa.edu.
If this story has inspired you, why not explore how you can help further Concordia's mission through giving.