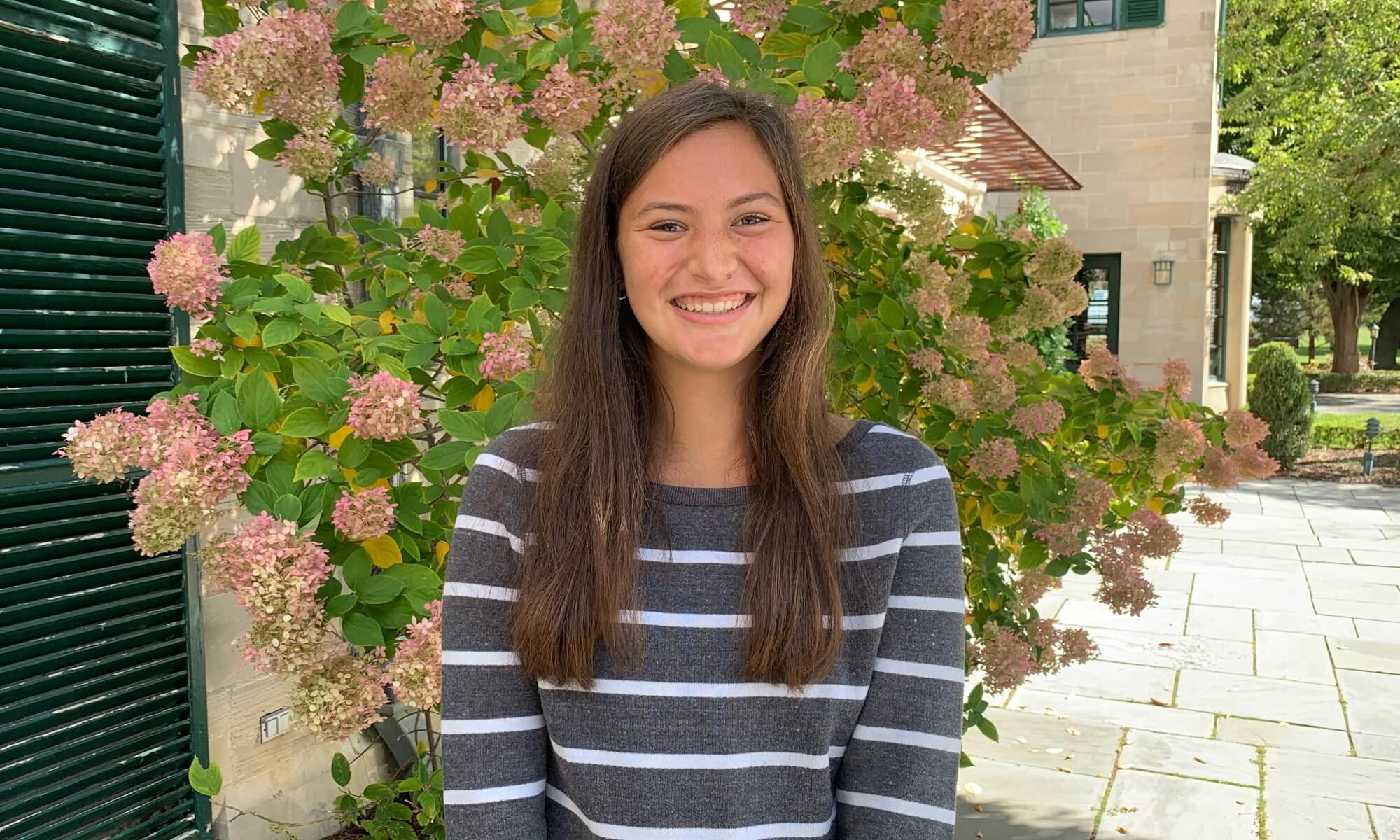 Congratulations, Megan!
---
"Megan Espinoza regularly participates in class—whether she is on Zoom or in person. Her independent hard work provides a foundation to ask excellent, well-informed questions that benefit the entire class. She's very driven and goes above and beyond to maximize her education. For example, she attended an optional lab activity where students used model kits to understand the 3-dimensional shapes of molecules.
I nominate her for student of the month." —Faculty nomination
Major
Graduation Year
2024
Favorite Class(es)
My favorite class so far is anatomy and physiology with Dr. Jonathan Reason.
Hometown
Manistique, MI
Clubs or extra-curricular involvement?
I'm involved in cross country, track & field, worship arts.
What is your favorite CUAA pastime or spot on campus?
My favorite things to do on campus are going for walks and Tuesday Night Worship.
What's helping you to stay positive during this pandemic?
Having supportive friends and a Christ-centered atmosphere have made it easy to stay positive during the pandemic.
What would you share with prospective students who are considering attending CUAA?
If you want to be at a university that supports you, knows you, and makes you feel at home, CUAA is the school for you. It's truly my new favorite place.
If you could give a piece of advice to your fellow Concordia students, what would you say?
Never underestimate the power of a positive attitude.
Get to know May's student of the month, Jakara Ventour ('21)
— Rachel Thoms served on Concordia University's Strategic Communications team from 2015-2022. Any inquiries about this story can be sent to news@cuaa.edu.
If this story has inspired you, why not explore how you can help further Concordia's mission through giving.