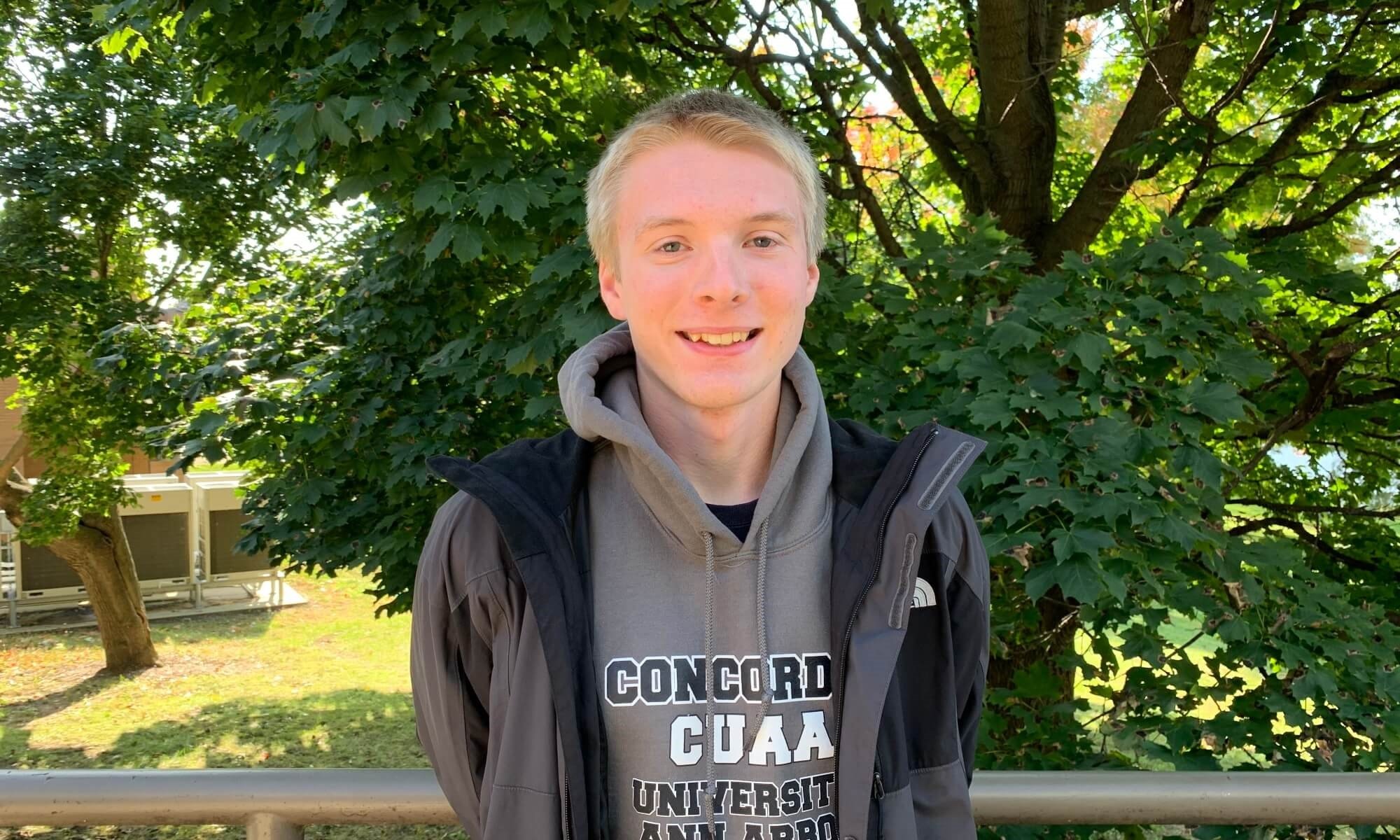 Congratulations, Alex!
---
"Alex is meticulous and diligent while also kind and witty. He sets the tone in the classroom, recognizing the opportunity to learn while adding levity at appropriate times. Alex has learned to prioritize and take care of himself as he strives to excel. Beyond his exemplary academics, Alex volunteers at church, leading the youth and assisting in worship. Working part time makes his education possible. Finally, Alex can be found in the chapel Monday mornings praying the Office of Matins and throughout the week at the regularly scheduled chapel time. Alex exemplifies what it means to be a Concordian."— Faculty nomination
Major
Finance, Minor in Theological Languages
Graduation Year
May 2020
Favorite Class
Old Testament with Prof. Penhallegon
Hometown
Dexter, Michigan
Clubs or extra-curricular involvement?
Future Church Workers' Club
What is your favorite CUAA pastime or Concordia tradition?
I enjoy attending Matins on Monday mornings in the Chapel
What would you share with prospective students who are considering attending CUAA?
CUAA is a wonderful choice, especially if you are considering a future in church work. The theology faculty here are excellent.
Any final words?
I appreciate the nomination for student of the month. It is a privilege to study at CUAA with all professors and staff who want to see students succeed.
Meet last month's student of the month, Lexie Brown ('20)
— Rachel Thoms served on Concordia University's Strategic Communications team from 2015-2022. Any inquiries about this story can be sent to news@cuaa.edu.
If this story has inspired you, why not explore how you can help further Concordia's mission through giving.