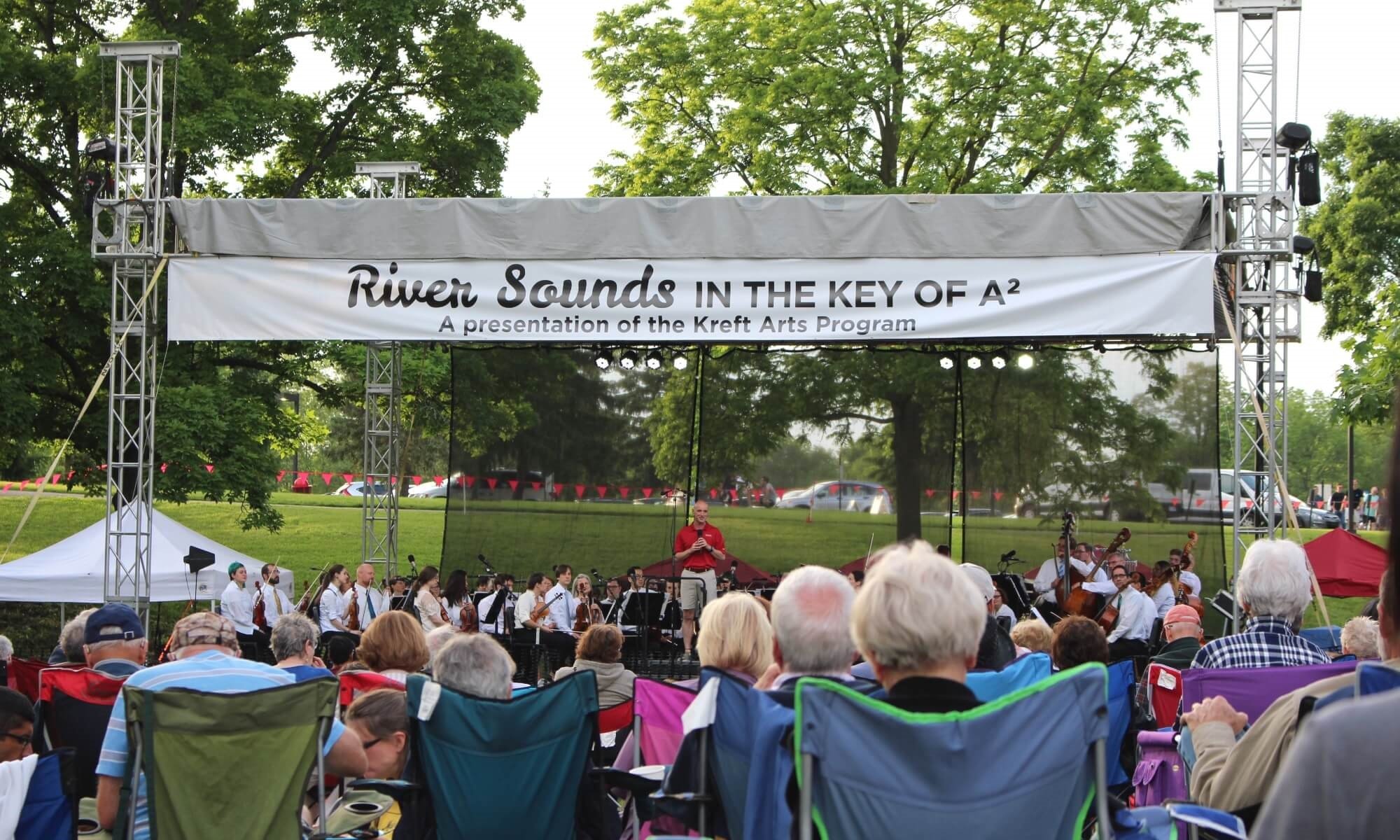 On Saturday, June 8, Concordia University Ann Arbor welcomed 1,200 people from the Ann Arbor community for a free, outdoor performance by the Ann Arbor Symphony Orchestra.
---
Conducted by guest conductor, Steven Jarvi, the performance was titled River Sounds in the Key of A2.
The collaborative event between CUAA and the A2SO has been a year in the making. Concordia's then Chief Executive Officer Curt Gielow and the A2SO Executive Director Mary Steffek Blaske both had a dream to provide the community with an outdoor performance in a beautiful Ann Arbor location on the Huron River.
On Saturday, June 8, Gielow and Steffek Blaske's mutual vision came true.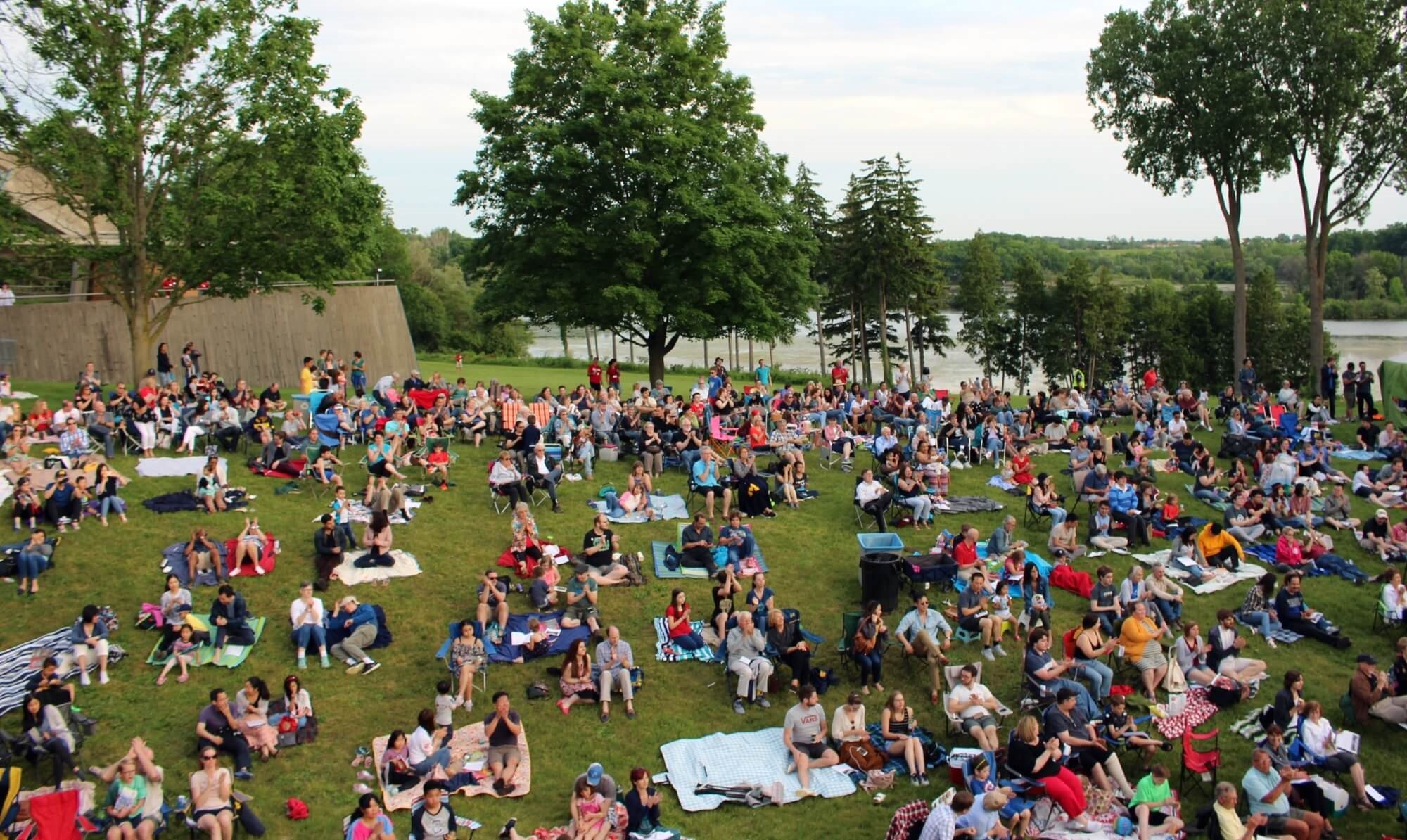 "I'm extremely pleased to have hosted this event with the symphony for our community, allowing so many people to see our campus and facilities. We hope that this is the first of many events like this to come," said Gielow.
Learn more about Concordia University Ann Arbor's Kreft Arts Program
The event was made possible through the generous donation of a long-time Concordia fine arts supporter, whose financial contribution allowed Concordia to offer free admission to the performance on the university's riverside grounds.
"Grow with your A2SO means that we serve people of all ages throughout the community. We love bringing our music beyond the concert hall, and an outdoor concert on a beautiful summer's evening is a stirring way to realize this dynamo orchestra's strategic plan," said Steffek Blaske. "We loved every moment of working with Curt and current Vice President of Administration Rev. Dr. Ryan Peterson. From the initial planning sessions to the last note of the evening, it was a delight to work with the entire Concordia University team. We take pride in partnering with Concordia to bring the community together through the universal language of music."
Crowds of all ages gathered with blankets and lawn chairs for the 80-minute performance along the Huron River banks of Concordia's 187-acre northeast Ann Arbor property.
The program featured a mix of classical and pops music including selections from Bernstein's West Side Story and Andrew Lloyd Webber's Phantom of the Opera.
The A2SO offered an Instrument Petting Zoo prior to the performance start for children to try out symphony instruments like a trumpet, violin, or flute.
A special thank you to additional community sponsors including Bodman Attorneys & Counselors, King's Keyboard House, Jeffrey C. Chen and Michael J. Ford of Northwestern Mutual, Ann Arbor State Bank, and SHAR Music.
Click here to learn more about CUAA's music programs and department.
— Rachel Thoms served on Concordia University's Strategic Communications team from 2015-2022. Any inquiries about this story can be sent to news@cuaa.edu.
If this story has inspired you, why not explore how you can help further Concordia's mission through giving.