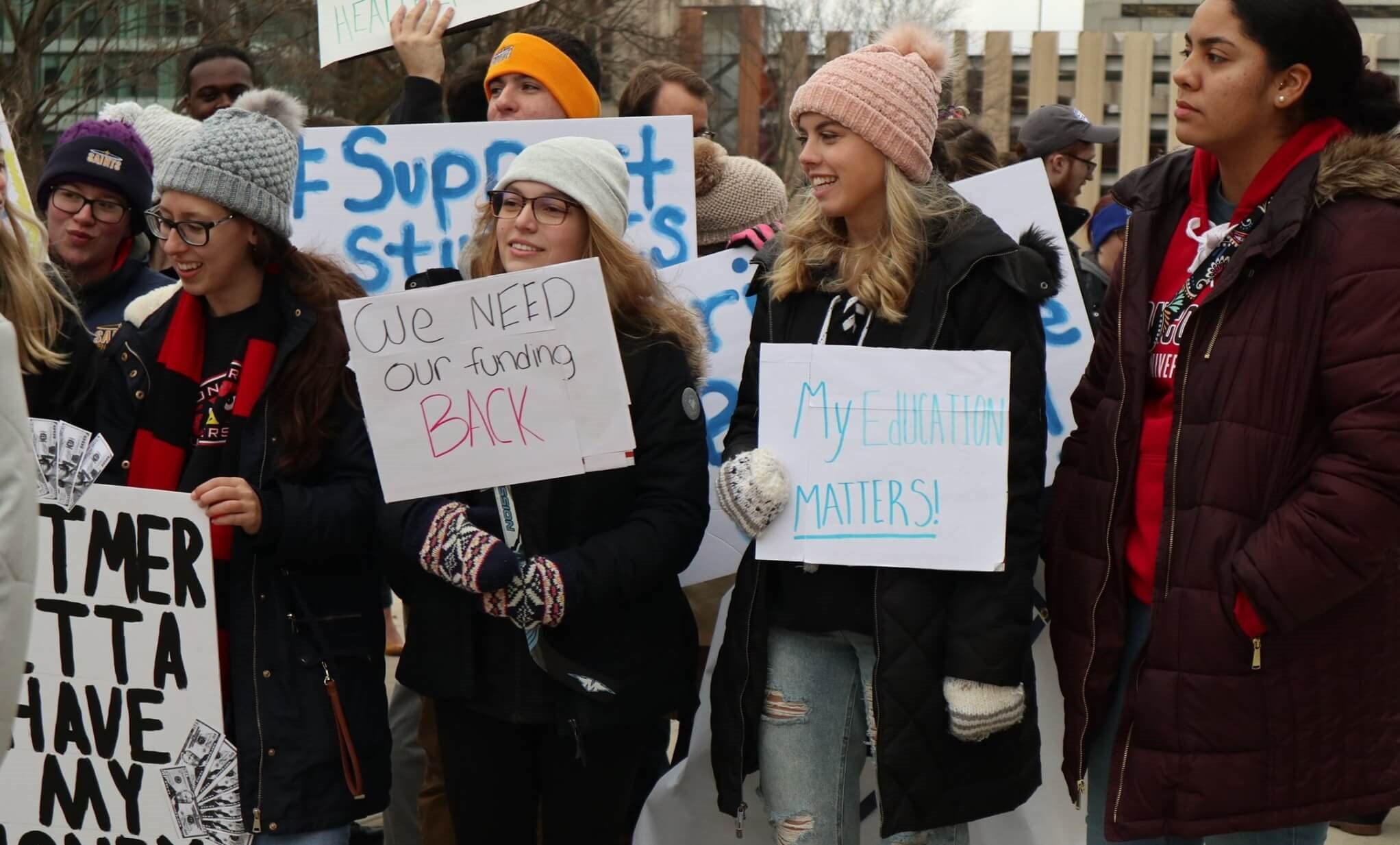 On Friday, December 6, 2019, Concordia University Ann Arbor received word from the Michigan state legislature that the Michigan Tuition Grant has officially been reinstated.
---
Earlier this semester, Gov. Gretchen Whitmer vetoed the Michigan Tuition Grant, which provides up to $2,400 per year to about 17,000 students studying at independent colleges and universities in the state of Michigan.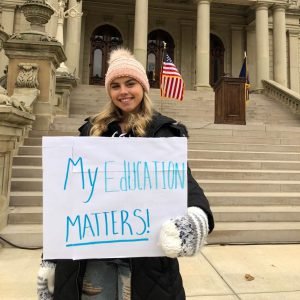 This sudden aid elimination affected over 200 students at CUAA specifically. Students were left scrambling throughout the semester to try to figure out how to make up the funds that they had planned on.
"When the grant was pulled, I considered dropping out of school with only three semesters left until finishing my degree," said Kelly Crorey who anticipates graduating with her early childhood education degree and Lutheran teaching diploma in December 2021. "I was devastated and spent many nights upset over how I was going to pay my bill."
Crorey is one of nine Concordia students who traveled to Lansing, Michigan earlier this week for Student Action Day, an event coordinated by Michigan Independent Colleges and Universities (MICU) for students to make their voices heard, meeting with hometown representatives and senators, and rally on the Capitol steps.
Their voices were heard, indeed.
"I am overjoyed and thanking God now that the grant is restored! I can finally study for my exams in a focused mindset and I feel now I can actually achieve my goal of being a teacher," said Crorey, who said she attended the Student Action Day to show that there were real students impacted by this decision.
Throughout the semester, MICU has helped students affected by the grant elimination with resources to reach out to their local senators and representatives, supplying talking points and guidance on taking the necessary steps toward restoring the important student funding.
Campus leaders at Concordia have been in close communication with the students throughout the semester, sharing updates and resources for the students, and encouraging their advocacy for a restored Michigan Tuition Grant.
With one week left in the semester, the restored financial aid came through just in time.
"For the sake of our students, we are thankful that the Michigan Tuition Grant has been restored," said Vice President of Administration Rev. Dr. Ryan Peterson. "These past months have not been easy for students who were anticipating this award but later received notice that there were unexpected changes. Now, each of them can focus more fully on their educational passions and pursuits rather than the burden this has caused."
— Rachel Thoms served on Concordia University's Strategic Communications team from 2015-2022. Any inquiries about this story can be sent to news@cuaa.edu.
If this story has inspired you, why not explore how you can help further Concordia's mission through giving.