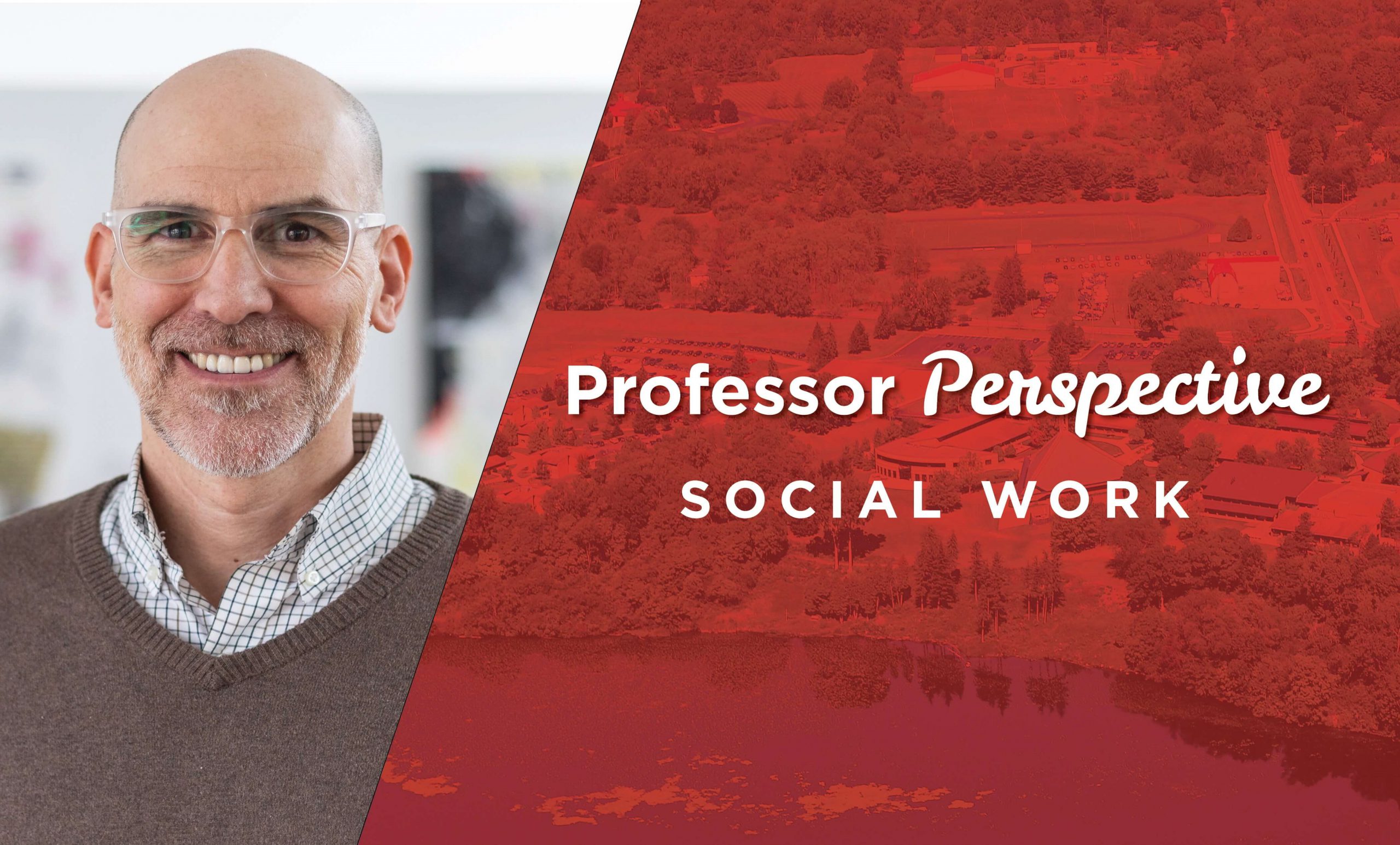 Editor's note: This blog post by Professor Eric Shanburn is one of a series of posts written by Concordia University Ann Arbor professors to give a behind-the-scenes look into their academic program.
---
Professor Eric Shanburn, program coordinator of Concordia's Bachelor of Social Work (BSW) program, joined CUAA in summer of 2019. Shanburn is charged with nurturing one of CUAA's newer undergraduate programs to help meet the growing demand of this field. The social work profession is expected to grow by 12 percent between 2014 and 2024, which equates to approximately 74,800 new positions, as reported by the U.S. Department of Labor, Bureau of Labor Statistics.
Read more perspectives from Concordia University Ann Arbor professors.
What's new in the CUAA social work program or in the academic discipline as a whole?
Many don't realize how bright the future looks for graduates in social work. The job outlook for the field is much faster than average, with 11% growth predicted through 2028 according to the U.S. Bureau of Labor Statistics.
What was a "discovery" among students that you witnessed last semester?
In our Social Work and Social Welfare class we were all inspired by a young man who came to share his journey out of addiction to drugs and alcohol and how he devotes his life to helping others do the same. We discovered that we are all capable of turning personal pain around toward the promise of hope for others.
What is something you are looking forward to in the Spring semester?
I'm looking forward to new groups of students. In social work classes we don't only get to know the subject matter but we get to know each other along the way as we share our insights, questions, struggles and dreams together.
What's a unique tradition in your program?
We actually did start a tradition for our Introduction to Child Welfare class. We talk a lot about the trauma that children face, which can be heavy at times. So one day we took a break for self-care and painted what we call "trauma rocks", each with a kind of trauma painted on them. We then took a walk to the CUAA woods and placed the rocks at the foot of one of the wooden crosses that are there and prayed for children and our own traumas. I plan to continue this for each of these classes.
What is a reflection from a recent class or student that reflects our Concordia mission?
The Social Work program is uniquely fitted with our mission. As part of our curriculum we spend time on self-care (as was mentioned above). This is important, especially for those who will dedicate themselves to serving others and carrying their burdens. Self-care is about seeking health and whole-ness in mind, body and spirit (they are all connected). Social Work is all about "service", that is one word that could sum it all up. We serve Christ through serving those in need.
What is one thing the average person may not know about social work?
Some think that social workers mainly work for Child Protection Services (CPS) or write welfare checks. In fact only about ONE PERCENT of social workers are in the public sector. Most are employed in schools, hospitals, courts, counseling agencies, shelters, nursing homes, child & family centers, mental health and disability clinics, adoption and foster care settings, non-profits, private practice and much more!
How does Concordia do social work differently than other programs like it?
One of the six core values of social work is the importance of human relationships. Our classes, our teachers, our program activities and interactions reflect this value. Also, in the social work field these days the spiritual aspect of the human person is being recognized through research regarding the value of faith in a person's recovery. For Concordia, this is not just a trend or research-based, but our foundation is Christ himself, the first social worker, if you will.
Learn more about the social work program at CUAA or read more perspectives from Concordia University Ann Arbor professors.
—
If this story has inspired you, why not explore how you can help further Concordia's mission through giving.