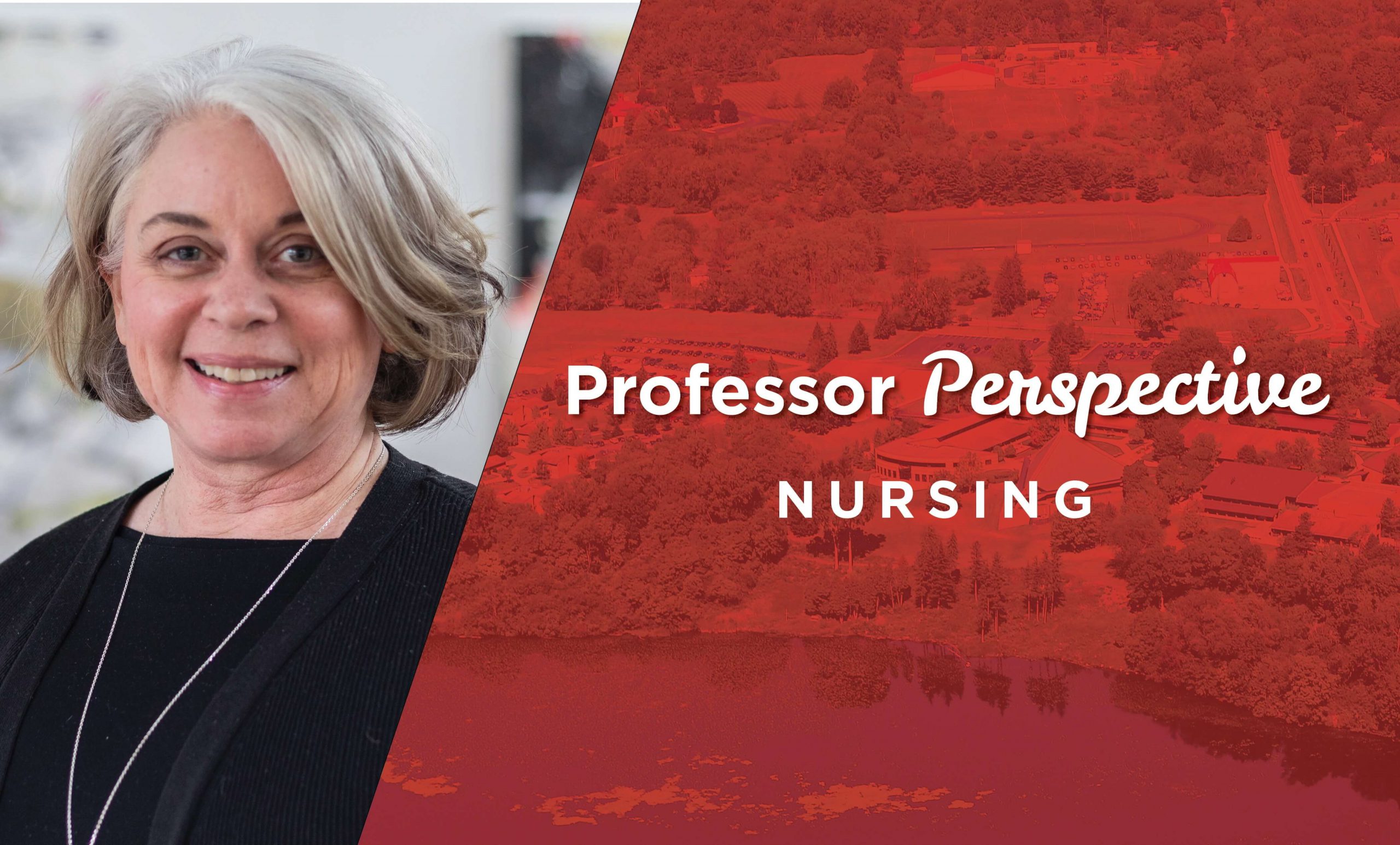 Editor's note: This blog post by Professor Kathleen Sheehan is one of a series of posts written by Concordia University Ann Arbor professors to give a behind-the-scenes look into their academic program.
---
By now you've heard about Concordia University Ann Arbor's simulation practices and focus within the school of nursing. You know that CUAA nursing students can spend up to 5 and a half hours per week in simulation, how simulation impacts students' learning, and you have seen peeks of some of the simulated experiences that nursing students have encountered—poverty scenarios, a post-prom car accident, and so many more.
Along with highly-regarded faculty and staff and state-of-the-art classrooms and facilities, Concordia's school of nursing has a lot to offer students.
Check out some specific examples below shared by Kathleen Sheehan, school of nursing skills specialist.
Concordia University Ann Arbor School of Nursing has small class sizes.
"Small class sizes" has become a bit of a cliché as colleges and universities market their programs. But here in the CUAA School of Nursing (SON), we really mean it.
The SON maintains a ratio of 8 students to 1 instructor (8:1) in the Skills Lab, a large hands on classroom that has 10 well equipped bays that mimic the hospital patient care environment. We maintain this ratio through Skills 1 and 2, which are required foundational courses for all nursing students. In addition to this, the first nursing theory course has two instructors present in each class. This ensures that the first-year students get a lot of time with the staff and faculty.  The goal is to build a solid foundation that will help each student be successful throughout the entirety of the six semester program.
Concordia University Ann Arbor School of Nursing believes that students should be exposed to experiences in many different types of nursing.
We know, that after graduation, many students will go on to work in a hospital, but we also realize that many students may also want to move into other areas of nursing. We make a point of including a wide variety of experiences outside of the hospital as part of the nursing education, including observational experiences at wound care clinics, cardiac rehabilitation center, and community nursing. Students also have the opportunity to complete their community health and pediatric nursing clinical hours in a different country.
Concordia University Ann Arbor School of Nursing provides courses that allow students to achieve certifications that give them an advantage on their resumes.
A newer development in the CUAA school of nursing is a critical care course that is available to our senior students. Students learn the basics of advanced critical care concepts that better prepare them for practice in the acute and critical care areas.  At the successful completion of this course students are eligible to obtain their Advanced Cardiovascular Life Support (ACLS) and Pediatric Advanced Life Support (PALS) certifications. This is of great benefit when entering the job market.
Learn more about the nursing program at CUAA or read more perspectives from Concordia University Ann Arbor professors.
—
If this story has inspired you, why not explore how you can help further Concordia's mission through giving.