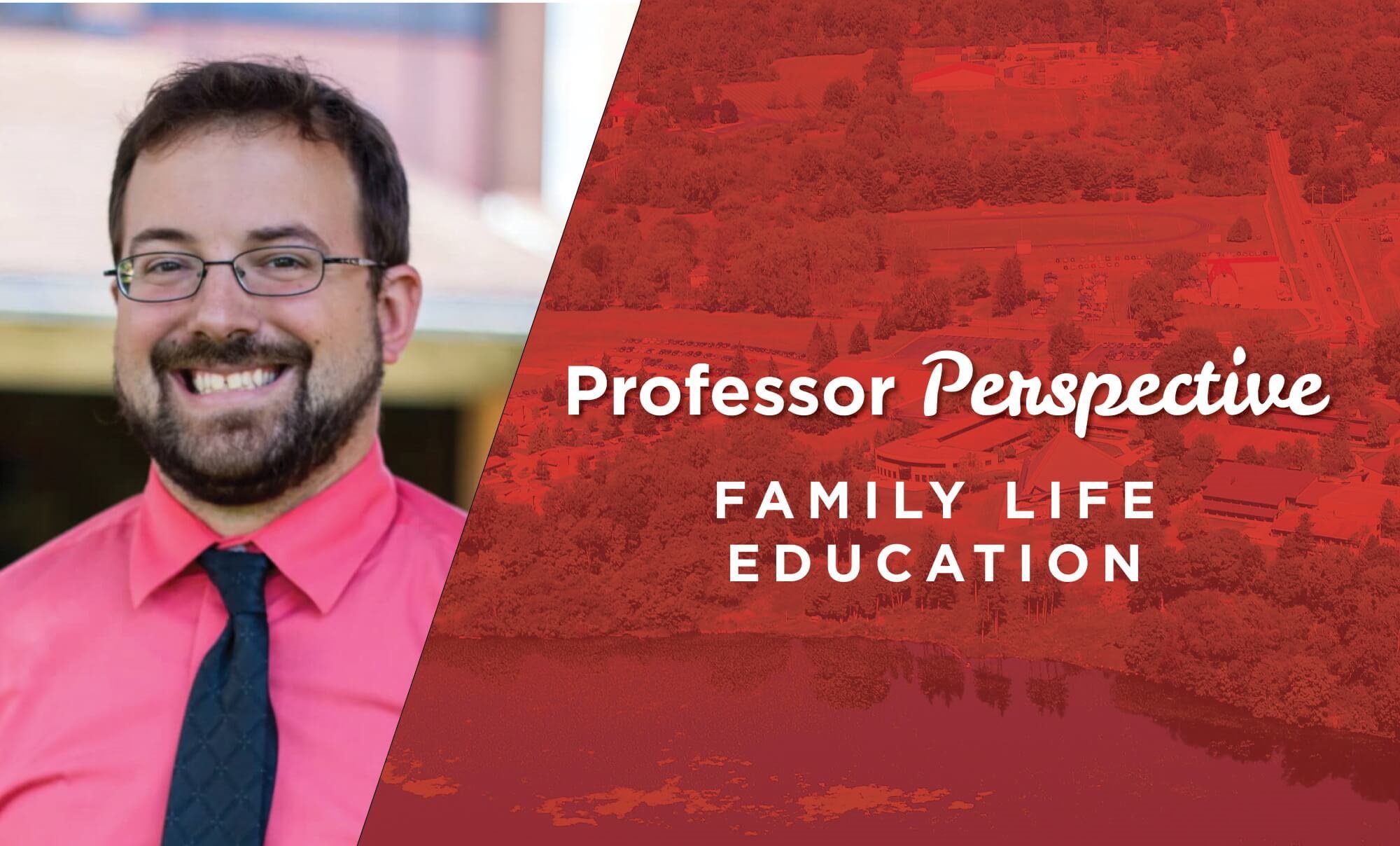 Editor's note: This blog post by Professor Josh Kittleman is one of a series of posts written by Concordia University Ann Arbor professors to give a behind-the-scenes look into their academic program.
---
Within CUAA's school of education is a program called family life education. What does that mean and what kind of careers does a family life education degree lead to?
Professor Josh Kittleman answers not only that, but also shares a specific example of ways that students in the capstone course Family Life Methodology (FAM421) applied their learning to a semester-long project.
The world needs strong, healthy families.
In His wisdom, God instituted the family as a place where faith in Jesus is passed on from generation to generation. Because of this, it is vitally important for us to invest in families in order to help them grow in love for the Lord and for each other. While the pressures that families face in the 21st century are fairly obvious, from time-stressors, to the delicate work/family balance, to the lack of financial resources. The solutions are even more elusive.
The family life program at CUAA is dedicated to equipping students with the knowledge, skills, and attitudes needed to not only help families to survive, but to thrive. In the Family Life Education major, students receive foundational, interdisciplinary knowledge needed to understand both how people develop as individuals, and how strong families function. Alongside our major, students in the program also select one of four accompanying minors that will help them zero in on a specific area in which they will be working with families.
Upon graduating with our major and accompanying minor, the students in our program are eligible to become Certified Family Life Educators (CFLE) through the National Council on Family Relations, and they will end up using their training as either directors of family life ministry in churches, child life specialists in hospital (and alternative) settings, or community service workers in a variety of non-profit settings.
Our Family Life students are passionate.
Getting an opportunity to work with these amazing students is by far the thing I love most about my role here at Concordia.
Take this past semester for example. Our FAM421 class—Family Life Methodology—is a capstone course that brings together everything that our students have learned within the program. During the course, our students identified a specific challenge that families are facing and then design a 4-session family education program that will help equip and prepare families with the tools necessary to face these challenges.
They were also expected to prepare a podcast to help equip busy families who are constantly "on the go." This is a demanding semester-long project, but our students truly rose to the occasion this past fall. They chose a variety of different topics, from helping parents and teenagers communicate better, assisting parents in passing their faith in Jesus on to their children, to helping trusted adults identify signs of child abuse. The curriculum our students designed was full of practical, tangible instruction. The podcasts were creative and engaging.
Through their work in the course, our students showed that they have an excellent grasp on the challenges that families face in the 21st century, and that they are prepared to give the families that they work with the tools, strategies and resources necessary to help them endure life's challenges and avoid preventable challenges from happening in the future. It is wonderful to see our students discover real, research-based, Christ-centered solutions to help strengthen families.
Learn more about the family life education program at Concordia here or read more perspectives from CUAA professors.
—
If this story has inspired you, why not explore how you can help further Concordia's mission through giving.