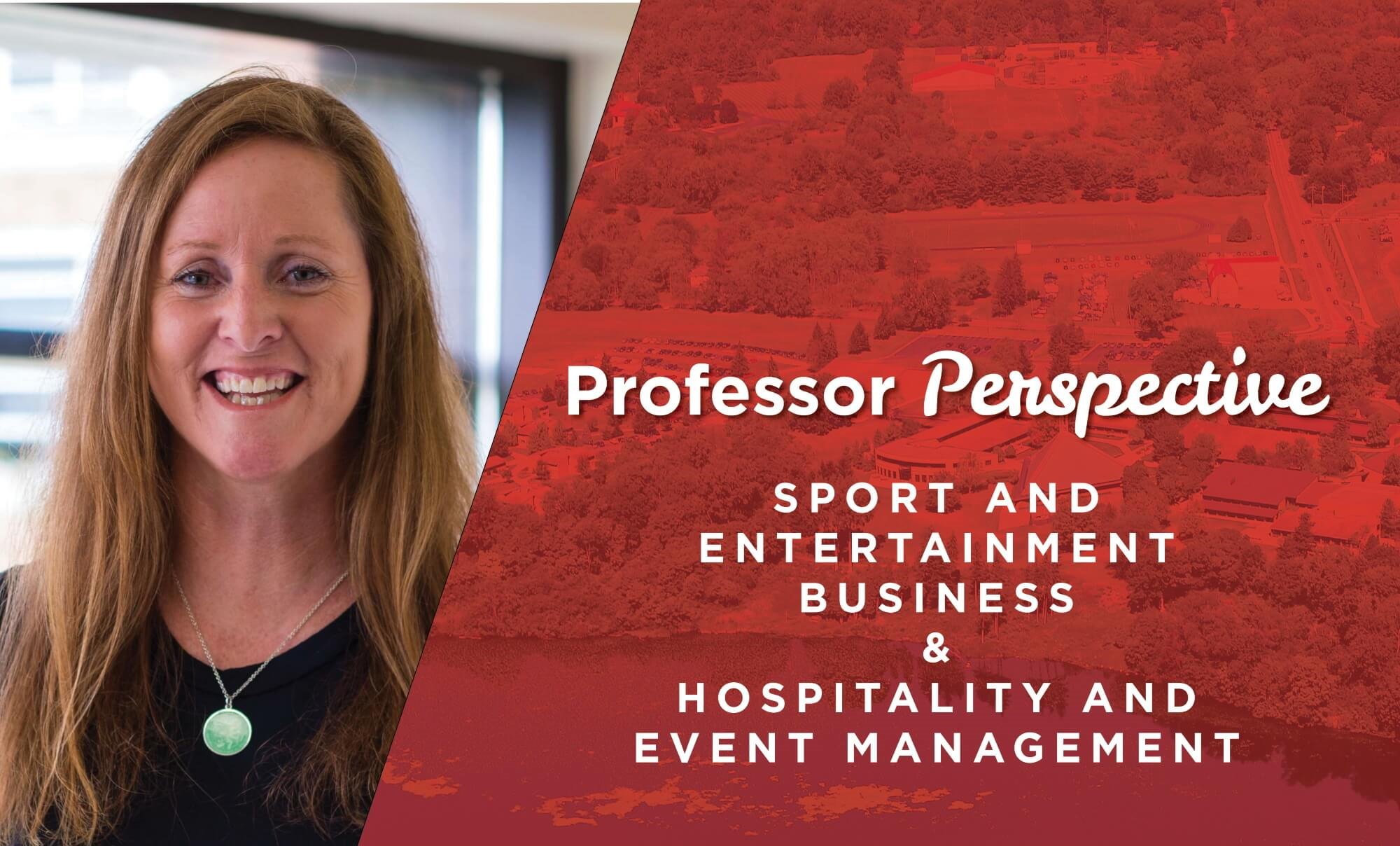 Editor's note: This blog post by Professor Meagan Dougherty Klein is one of a series of posts written by Concordia University Ann Arbor professors to give a behind-the-scenes look into their academic program.
---
Within Concordia University Ann Arbor's Haab School of Business are fourteen undergraduate programs. Two of the largest are the sport and entertainment business and hospitality and event management programs, together known as sport and hospitality business.
The two programs coincide for some classes and projects and are perhaps most well-known on campus for the experiential learning opportunities that are made available to students at hallmark sporting and entertainment events throughout the country.
Professor Meagan Dougherty Klein shares come insights into current plans, future plans, and what students are up to.
What are some things the sport and hospitality business program is looking forward to?
We are looking forward to the 2nd Annual Sport & Hospitality Business Summit this spring, where we welcome 20-25 sport hospitality industry leaders from across the country to our Concordia campus to share their knowledge and experience.
We have already confirmed industry guests from Aflac, Arizona State Athletics, Destination Ann Arbor, FieldXperience, Greatest Fan, Inc./Blue Blood Rivalry, Jimmy John's Sandwiches, Leadercast, National Cherry Festival, and Rebel Engine Entertainment.  The industry leaders will speak in various classes followed by our evening Summit where are students can network face-to-face with all our guests.
What else is on the horizon?
We are currently working with the CUAA communications department to launch a minor in sport media. In conjunction with the existing minor at our Wisconsin campus and with the necessary curriculum committee approvals, this would be a program we hope to support in our academic offerings very soon.
What is something unique about this program?
What continues to set our program apart from other sport business programs is our student career engagement experiences.  Next week we are sending 18 of our CUAA students to work various events for Super Bowl LIV in Miami, Florida.
Just last weekend, four of our students assisted with the California Strong Celebrity Softball Game Fundraiser at Pepperdine University in Malibu, California. Hosted by MLB players Christian Yellich, Ryan Braun, Mike Moustakas, and NFL Quarterback Jared Goff, the California Strong Celebrity Softball Game helped to raise money in support of those affected by the recent fires and events in California.
Our students continue to shine at these events as they network with industry leaders and build their skills and resumes for amazing futures in sport hospitality business.
Click here to learn about the Haab School of Business programs or to read other perspectives written by CUAA professors.
—
If this story has inspired you, why not explore how you can help further Concordia's mission through giving.