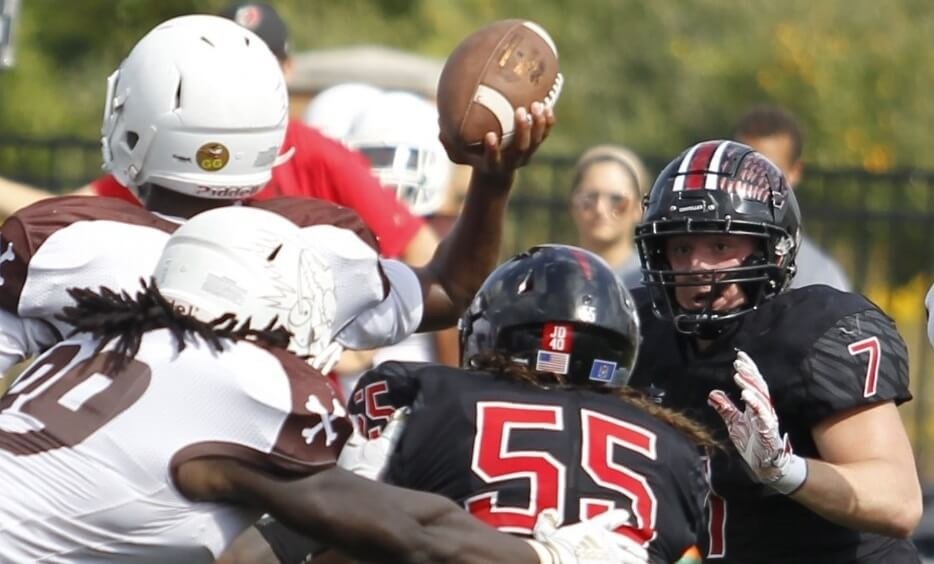 Editor's note: This story, by Terry Jacoby, was originally published on on September 27, 2019 on weloveannarbor.com.
---
Alex Hinojosa was all smiles on Saturday after helping lead the Concordia football team to a convincing 30-7 victory over visiting University of St. Francis (Ill.) in the Cardinals' home opener.
Let's face it, Hinojosa has a lot to smile about. He was named Defensive Player of the Week by the Mid-States Football Association Mideast League and the National Christian College Athletic Association two weeks in a row after Concordia defeated Kentucky Wesleyan College and Olivet to open the season.
The junior out of Allen Park came into week three with 15 tackles and three sacks in the first two games and was just as dominating in the win over St. Francis.
He also knows exactly what he wants to do with his life after football and his time at Concordia – following an epiphany moment that makes him light up just to talk about. It only makes sense that everything is adding up for the mathematics major.
So, yeah, plenty to smile about for young, spirited, intelligent, hard-working and likeable Alex Hinojosa.
—
If this story has inspired you, why not explore how you can help further Concordia's mission through giving.