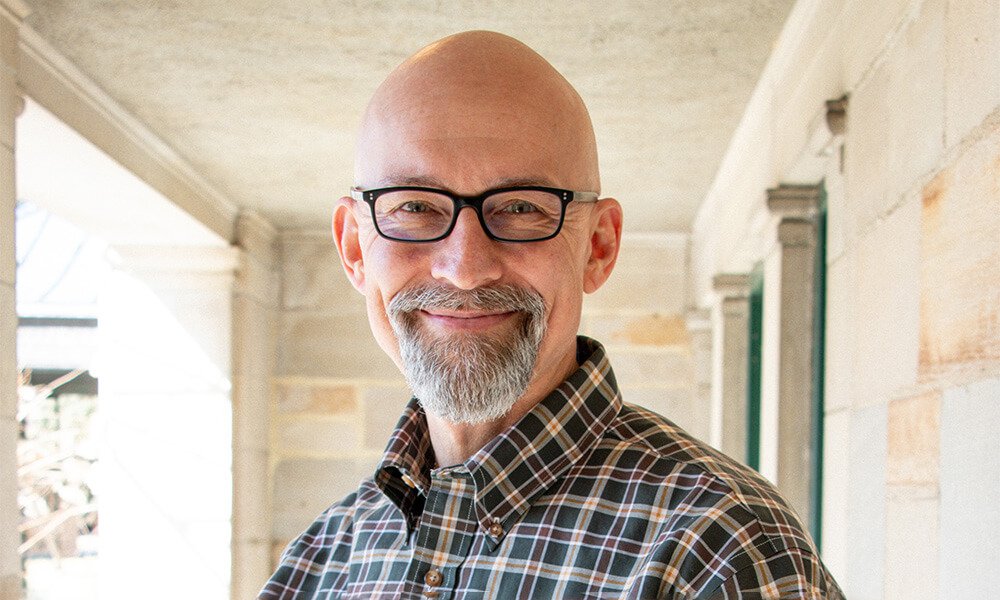 Get to know CUAA Dean of Students Rev. John Rathje!
---
Rathje has been at CUAA since 2013. Prior to Concordia, he served as a fulltime counselor/therapist and, before that, a pastor at an inner-city church in St. Louis. Rathje likes to say that these two positions were the perfect precursors to his current role at CUAA, as he brings a lot from his counseling and pastoral backgrounds to the students he serves and staff he oversees at Concordia.
His positive attitude, ardent care and concern for all students, and passion for the Gospel make him a well-loved presence on campus. Take a moment to get to know some of the lesser-known facts about Dean Rathje with this quick Q&A!
Rev. John Rathje
Dean of Students
Who was most influential to your career choice?
My mother and father for helping professions and teaching, and Pastors Gatz and Roper for being a pastor
What is a quality you look for in a friend?
Trustworthy (and fun!)
What would you choose to eat for your birthday meal?
My wife's pot roast!!!
What's one thing that can instantly make your day better?
A smile 🙂
Share a dangerous situation you've found yourself in?
Bartending as an undergraduate students and two men threatened my life so I jumped over the bar and never went back!
Four seasons or year-round warm weather?
Four seasons
Do you have any hidden talents?
Juggling
What do you find most rewarding about your role at Concordia?
Watching students get ahead/succeed/grow! When that happens, I get a glimpse at what God is doing in their lives and it takes my breath away!
What's a lesson students have taught you in your time here?
Listen! Listen! Listen!
---
Is there a Concordian you want to know more about? Send their full name to news@cuaa.edu to nominate them!
— This story is written by Kali Thiel, director of university communications for Concordia University Ann Arbor and Wisconsin. She may be reached at kali.thiel@cuw.edu or 262-243-2149.
If this story has inspired you, why not explore how you can help further Concordia's mission through giving.