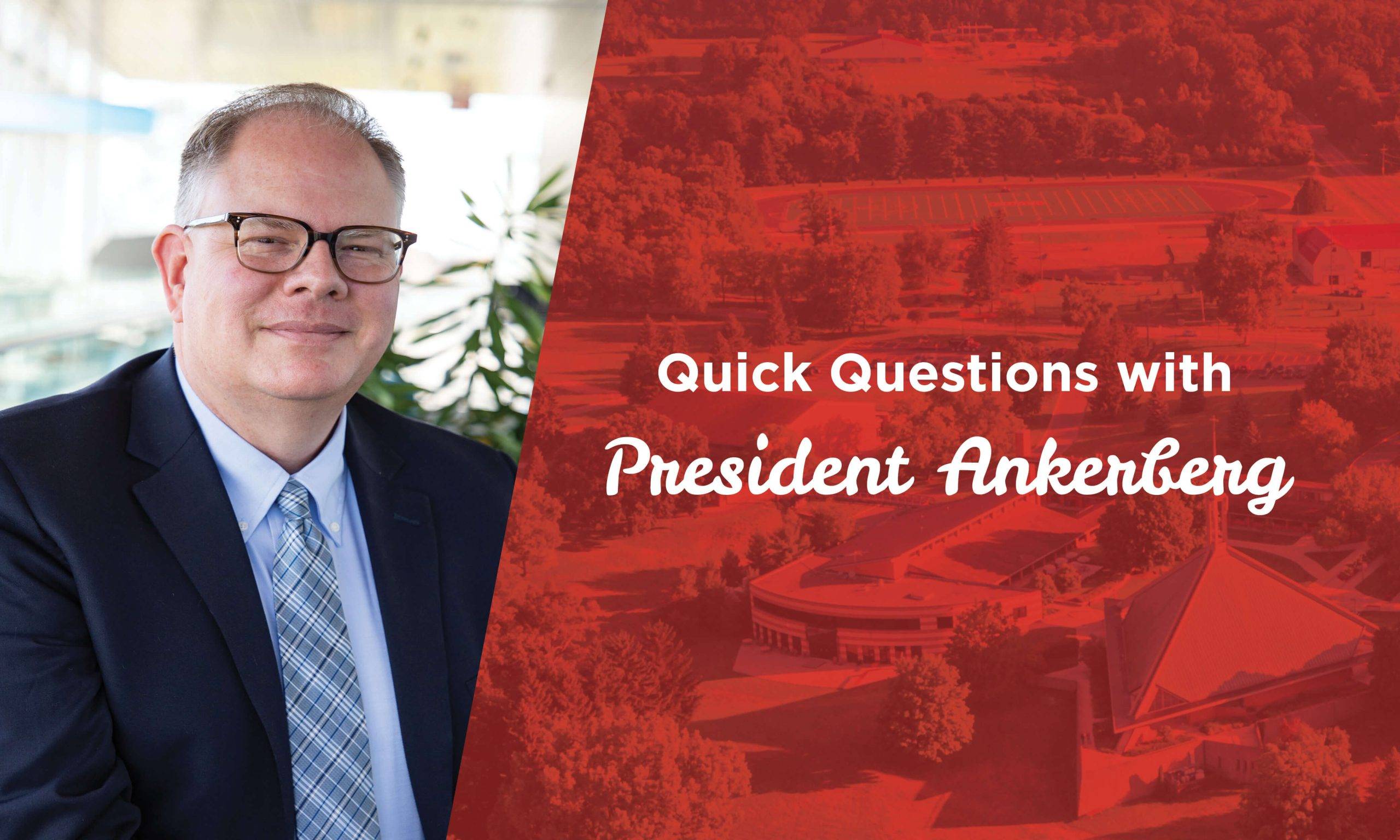 ---
Get to know our new president!
---
By now, the Concordia community likely knows all about Dr. Ankerberg's professional resume – the fact that he previously served as provost of Concordia Chicago, and before that, in academic leadership positions at Concordia Texas and Wisconsin Lutheran College. But there's still plenty to know about him simply as a person. What are his likes and dislikes? Who or what inspires him? What songs should you blast if you're looking for a jam-out session with him?
He'll be at CIT this weekend, and his installation is just around the corner, so if you find yourself in the company of President Ankerberg, here are a few fun facts about CUWAA's new president to get the conversation flowing.
Dr. Erik Ankerberg
President of Concordia University Wisconsin and Ann Arbor
What is a quality you look for in a friend?
I'm grateful for a friend who can make me laugh.
What musical instruments do you play, if any?
I can sing fairly well, but I cannot play an instrument.
What was the first car you drove?
My first car was a used 1988 Buick Century.
Dogs or cats?
Rescue dogs, especially beagles
Name a famous person you've met.
I once met Ethan Hawke at the Texas Book Festival. We share the same birth date and year (he was born in Austin, and I was born in Milwaukee).
What's a movie or TV show you watched recently and enjoyed?
Despite the salty language, I love Ted Lasso. I also love the Welsh TV thriller Hinterland.
Where have you gone (or are planning to go) for vacation?
I love going to Door County, Wisconsin and Traverse City, Michigan.
What's a lesson students have taught you in your time as an educator?
I am never the smartest person in the room. I have so much to learn by listening to others.
What is something that makes Concordia a special place?
The mission of the university, the people that serve and study here, and the two wonderful campuses that comprise our university.
---
Want in?
Concordia University is a nonprofit, Lutheran higher education community serving students worldwide through online programs and at two residential campuses in Mequon, Wisconsin, and Ann Arbor, Michigan. The school is affiliated with The Lutheran Church—Missouri Synod and is part of the Concordia University System, a national network of colleges.
---