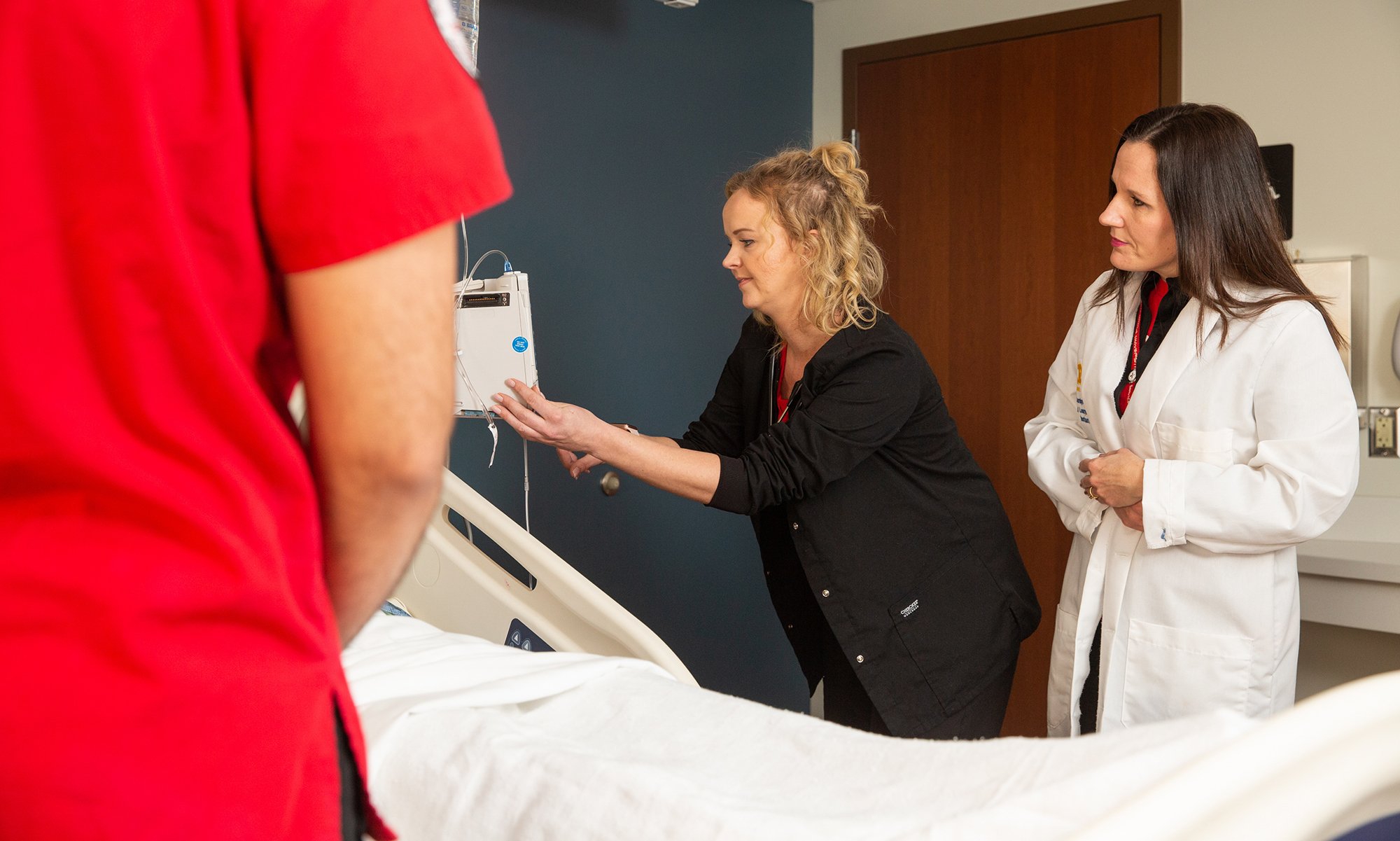 When it comes to nursing degrees, you not only have a myriad of levels to choose from, you also have a lot of school options to consider. So, where will your nursing education journey take you? 
---
Finding the right school is all about identifying the features most important to you and using those as guidelines when researching schools and programs. 
At Concordia University Ann Arbor, we offer a rigorous Bachelor of Nursing program founded in hands-on learning and supported by Christian principles. Our goal is to prepare nurses who can succeed in any medical situation as soon as they graduate. 
In this post, we want to highlight a few of the features that set us apart from other nursing programs so you can figure out if you want to pursue a nursing degree at Concordia University Ann Arbor.
Experiential Learning + Simulation Lab Access
At Concordia, you don't just learn about nursing, you actually get to put your knowledge into practice. Our entire program is based on experiential learning because we know that giving students ample opportunities to practice produces work-ready RNs upon graduation. 
All of our experiential learning takes place in our brand new state-of-the-art simulation center which includes: 
Five large hospital rooms

Eight clinic rooms
10-bed skills lab

A three-room apartment

Courtroom

Debriefing rooms
As Christians passionate about using our gifts and talents well to help nurses follow the call on their lives, we're proud of our simulation center and the training it provides to our students. To make the most of the center, our students use it to practice skills, develop critical thinking, apply classroom or lab content to a patient situation, and prepare for upcoming clinical experiences. Each student begins experiential learning as soon as his/her first semester and completes more than 270 hours of simulation over the course of the program while most schools only require 30-60 hours. 
Real Relationships and Connections
We pride ourselves on small class sizes. And while a lot of universities tout that value, we truly embrace it by having an 8:1 student to instructor ratio. These small class sizes are important to us because they ensure that every student has the chance to build relationships with faculty members that go beyond the classroom. 
As one student said, "I loved the atmosphere and student-to-professor relationships. Our professors worked hard to see us work hard—they pushed us to our fullest potential."
Here, you'll find professors and mentors who aren't just invested in your academic success but your personal success as well. 
Global Education
Health care and nursing look different from one community to the next. To help build a more rounded understanding of global health care, all BSN students take a clinical trip abroad during the summer semester of their senior year. On these trips, students get to serve others while learning and practicing nursing care in a new context. Past and upcoming destinations include Romania, Uganda, Kenya, Guatemala, and Belize. 
Related: See what students learned and experienced during the summer 2019 global trips. 
Faith-Based Approach
Perhaps the most important distinction of our program is our emphasis on faith. As a Lutheran Christian liberal arts institution, we're passionate about whole-person growth—developing students in mind, body, and spirit. We know that doing so creates well-rounded nurses who can then embody that whole-person care for their patients.
To accomplish this, we rely on four cornerstone values in our program: integrity, compassion, excellence, and service. These values serve as the guiding principles for everything we do and all that we expect from our students. Along the way, we provide a nurturing family atmosphere that supports the students, guides their learning, holds them accountable, and insists on excellence. 
Your Next Step: A Nursing Degree at Concordia
Interested? Here are some more fast facts on our program. Our BSN nursing program started in the fall of 2016 and is nationally accredited through our sister school, Concordia Wisconsin. It's an 8-semester program that includes one summer semester, giving you the opportunity to graduate in 3 ½ years to enter the workforce 6 months earlier than your peers. 
To ensure that we're meeting all of the goals that we have for our program, we survey our senior students every year as they prepare for graduation. Just recently, over 93% said they felt challenged and motivated throughout the program. 
As a part of that survey, a student said, "I feel that I got a very good education compared to other nursing programs in the area. I have been told repeatedly that I know more information than other students from other schools. I have compared my course work to friends at other schools, and I have had at least double the work they have had."
Looking for a similar experience? Click below to learn more about pursuing a nursing degree at Concordia.  
—
If this story has inspired you, why not explore how you can help further Concordia's mission through giving.