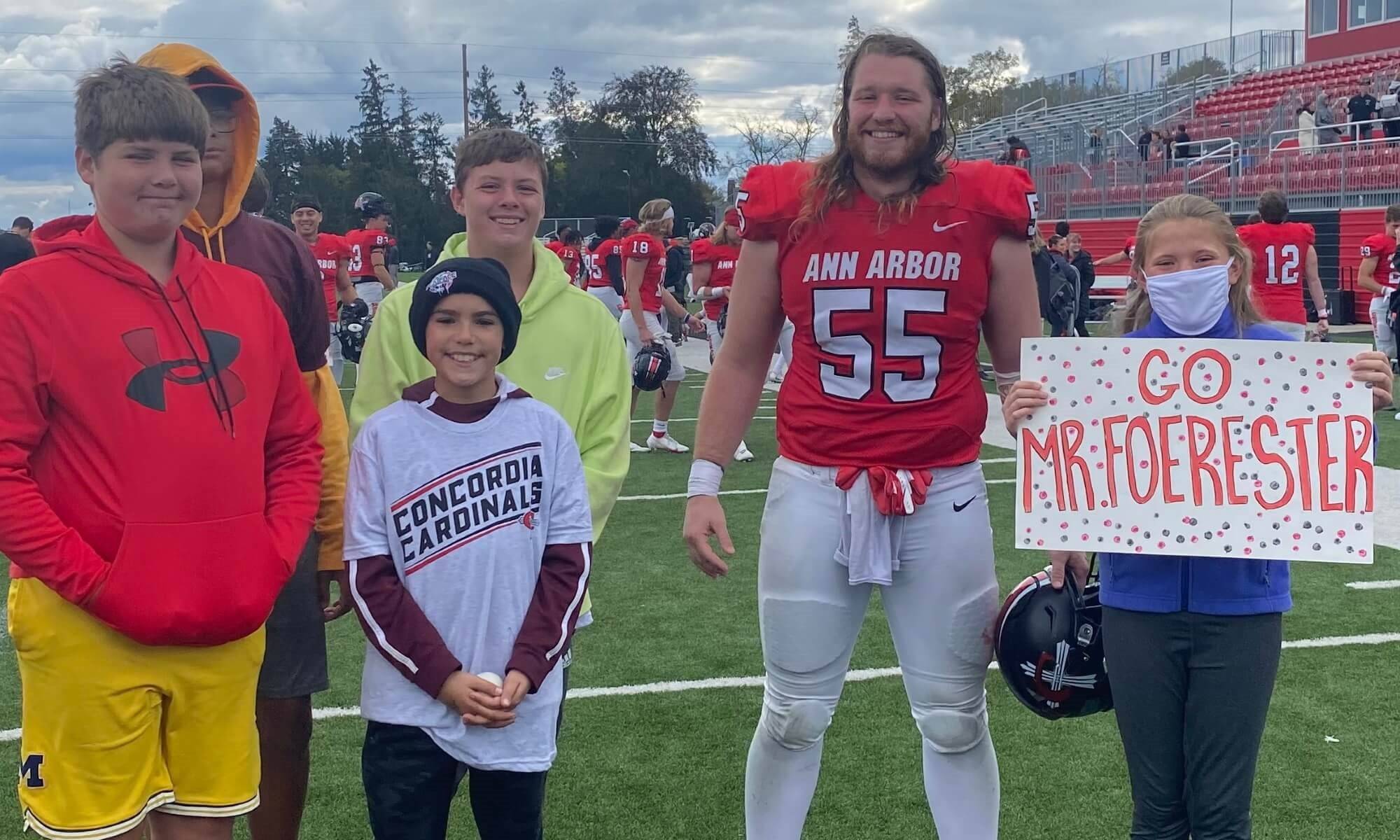 Saturday, October 16 was a particularly special game for Andrew Foerster ('21), the starting defensive end on Concordia University Ann Arbor's football team.
---
Foerster is used to a stadium full of cheering fans at the Concordia Cardinals home football games. Last weekend's game held a special surprise for Foerster: His sixth grade student-teaching class attended the game to root him on.
Related: Andrew Foerster named MSFA defensive player of the week
As a senior secondary education student at CUAA, Foerster is in his final semester of the education program. He's currently completing his student teaching in the sixth grade classroom at Creekside Intermediate School in Dexter, Michigan.
Foerster's supervising teacher, Jane Webby, has nothing but great things to say about him.
"The students are really enjoying having Mr. Foerster as a student teacher this year. Andrew has made great connections with all the students on our team, so it was great they were able to watch his team play," said Webby. "We will miss Mr. Foerster when he has to leave us in December. However, we are excited for him to begin the next chapter in his life."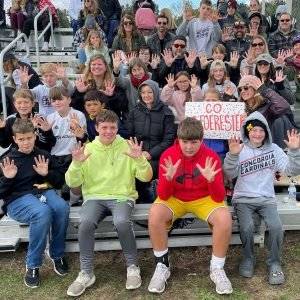 Foerster had no idea that Webby and his CUAA education professor Dr. Clemm von Hohenberg were working with Director of Athletics Lonnie Pries to get the students and their families tickets to the game to surprise their favorite player, #55.
"Seeing so many of my students and their families at the game was a surreal moment. It meant so much to me that Dr. Clemm von Hohenberg, Mrs. Webby, and Coach Pries made this possible for me," said Foerster. "I have had such an incredible student teaching experience in Mrs. Webby's classroom, and it's all credit to these amazing students. Saturday was a day I'll truly never forget."
---
Thinking about becoming a teacher?
Concordia University Ann Arbor's School of Education offers several education programs in undergraduate, graduate, state of Michigan endorsements, and more. Depending on the program, courses are offered both face-to-face and in an online 8-week format to serve your career goals at every step.
CUAA School of Education Website
— Rachel Thoms served on Concordia University's Strategic Communications team from 2015-2022. Any inquiries about this story can be sent to news@cuaa.edu.
If this story has inspired you, why not explore how you can help further Concordia's mission through giving.