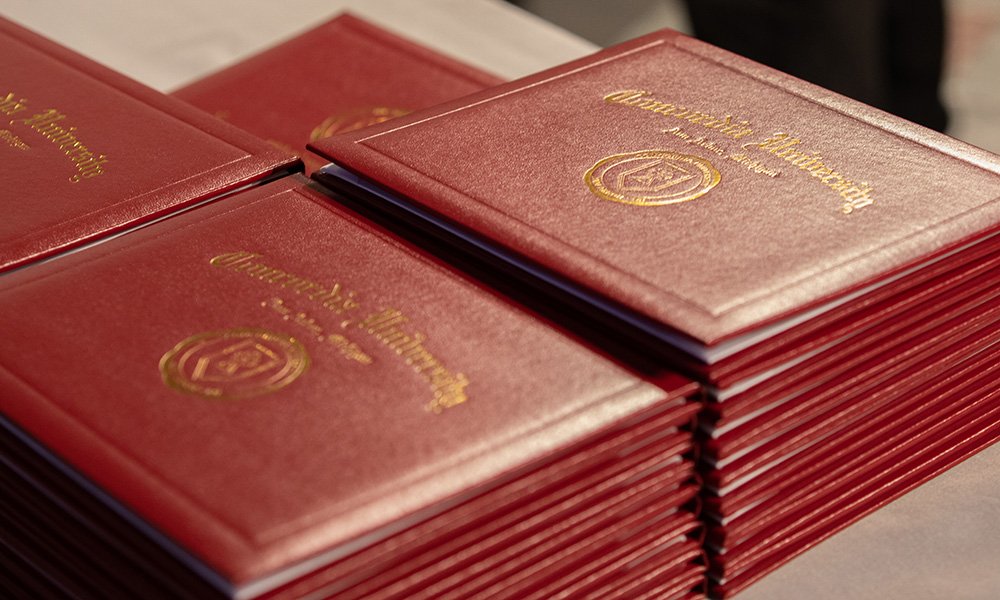 ---
Concordia University Ann Arbor is pleased to announce this year's Christus Primus and Outstanding Alumnus commencement honorees: Stephen E. Parrish and Timothy J. Sheldon, respectively.
---
Christus Primus Award: Dr. Stephen E. Parrish
The Christus Primus Award is a service award presented to clergy, educators or laypersons of the Lutheran Church—Missouri Synod. Recipients are recognized for their distinguished service to the Church and community.
Dr. Stephen Parrish started working at CUAA in 1999. With an MS in library science and a PhD in philosophy, he spent his time both in the library and in the classroom. After a few years, he transitioned into full time teaching of philosophy, with opportunities to teach many different courses, always from a strongly Christian perspective.
Dr. Parrish's teaching was always appreciated by students and acclaimed by colleagues. Their praise for his teaching is due to the fact that he offered a sound Christian basis for young minds as they grapple with the myriad philosophies confronting them in the world today. He took his students on a logical journey through rational thought to gird up their foundations of Christian faith.
Extensively published in philosophy, he has consistently upheld robust argumentation in apologetics—giving rational cases for belief in God. His opus magnus trilogy hones in on logical proofs for classical theism. His other works include Atheism?, See the gods Fall, and The Mormon Concept of God. In addition to these books, he has had many scholarly articles published in respected academic journals.
Dr. Parrish retired in 2022, but he continues in his scholarly writing. His wife and cat are happy to have him at home more. His daughters Rebekah and Mary, who received their degrees from CUAA, are married and live close by. His oldest daughter Sarah and her family live in Rapid City, South Dakota.
As a CUAA professor emeritus, Dr. Parrish will still be seen around the campus and attending various events. He will continue to represent Concordia honorably when attending professional meetings and in his future scholarly publications.
Outstanding Alumnus: Mr. Timothy J. Sheldon
The Outstanding Alumnus Award honors graduates of Concordia for reflecting in their lives and careers the values upon which the university is founded.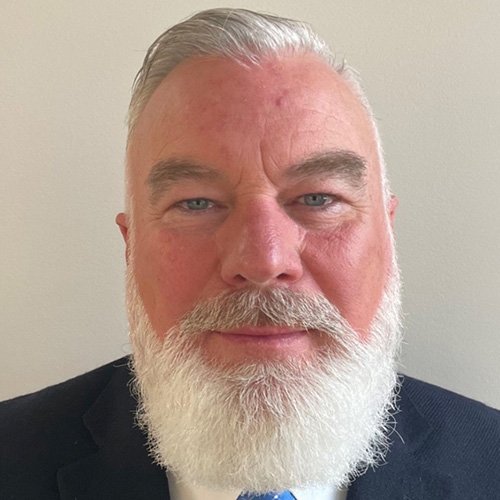 Tim Sheldon is a 1981 graduate of CUAA. He is a retired president of the Caribbean and Latin America Division (CALA) for Marriott International. His 40-year career in the hospitality industry started as a server in a hotel restaurant. At Marriott, his career included various roles in operations, regional leadership, and brand management. During his tenure, he was Senior Vice President of Brand Management and was chiefly responsible for the creation and development of the TownePlace Suites hotel brand. Prior to becoming president of CALA, he was Chief Global Officer of Operations for the company.
He is a board member of the Concordia University Foundation, the LCMS Foundation, and the Board of Regents – Concordia Theological Seminary, Ft. Wayne. He is an active member of St. John's Lutheran Church in North Central West Virginia. He has been married for 43 years to Janet (née Liske) Sheldon – who graduated in 1980 with an AA degree from CUAA. Tim and Janet are the parents of four married children and enjoy their 10 grandchildren. They reside on their farm in the beautiful rolling hills of West Virginia. They enjoy gardening and travel, having visited 85 countries around the world.
---
Want to visit?
The best way to decide if a campus is right for you is to visit. Come experience the Concordia campus. From Visit Days to overnight stays, we offer personalized options to suit your needs.
---