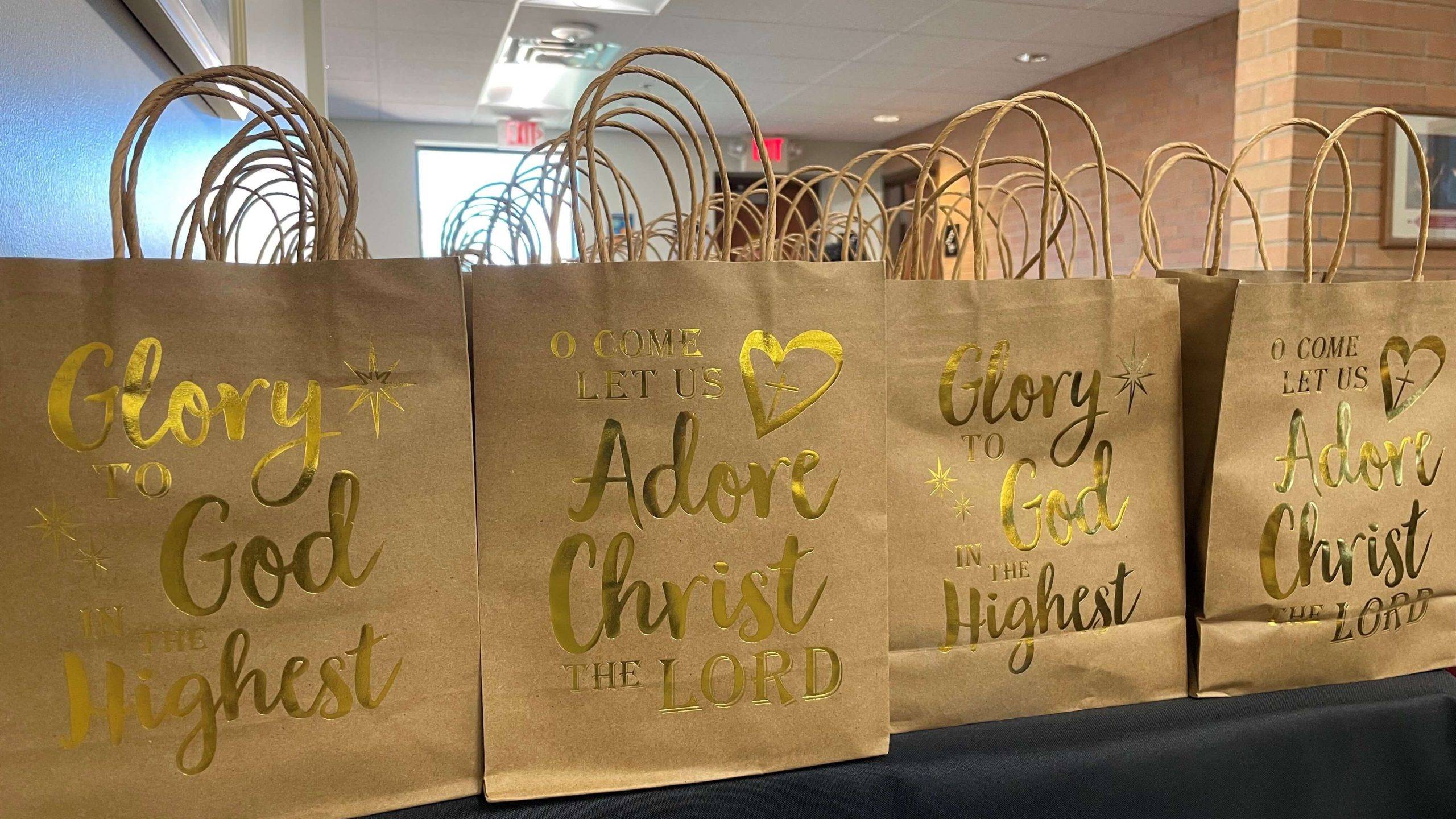 Members of St. Luke Lutheran Church in Ann Arbor made a special effort to support CUAA's nursing students during finals week.
---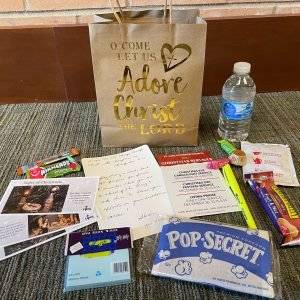 Volunteers from St. Luke Lutheran Church in Ann Arbor put together 130 finals week care packages to support students in Concordia University Ann Arbor's Ronald and Marvel Jones School of Nursing as they complete their final exams.
The care packages included water, snacks, personalized greetings and encouragement, studying tools like highlighters and post-it notes, and information about the church and their Christmas worship times.
Why nursing students?
When asked why the congregation wanted to support nursing students, in particular, the volunteer project lead Aaron Johnson shared why this group is on their heart.
"Quite simply, we are in a pandemic and the nursing students at CUAA are doing something critical to the care of our friends and neighbors," said Johnson. "We want to support their efforts and be part of a faith community that reaches into their lives."
Related: Appold legacy paves way for future CUAA church workers
St. Luke's support of Concordia's nursing students doesn't stop at care packages. Last year, the congregation established a $30,000 endowment that specifically aids nursing students. They also financially cover three Adopt-A-Student scholarships and are gathering more funds this quarter to support more Adopt-A-Student scholarships.
"Whether we are talking about student sponsorships, praying for them individually in corporate worship, or delivering some care and support during a stressful time of the year, we love them as brothers and sisters in Christ and want to do what we can to help them know that they are not alone," said Johnson.
God's work at hand
Johnson said God's work was at hand through this project in how quickly it came together. The LWML took care of the writing of notes of encouragement, purchasing the actual gift bags, and providing the short devotions. Their example was mirrored through many of the congregation members who helped to gather items, stuff the bags, at overall put the church's mission into action by serving the community.
"When you align your efforts with the calling God has put in your life great things are possible," said Johnson. "The project itself was as much a blessing to our own congregation as we hope it will be to the nursing students at Concordia!"
---
Support Concordia students through the Adopt-A-Student program
In 2014, CUAA began a financial aid program known as the Adopt-a-Student program. This program is designed to connect donors with students to provide financial assistance, and for those who desire, personal support through prayers, cards, and a chance to meet in person.
How it works
Donors are asked to give a minimum of $1,000, and 100% of their gift goes directly to student financial aid. Some donors like to set up criteria (for example a nursing student; basketball player; church work major; etc.) which helps to match up the right student to make it more personal.
Other donors simply want to help any student in need. This program is a wonderful way to help Concordia donors partner together with Concordia's mission by having a personal connection with a student.
Both students and donors can find out more information about this program by visiting the Adopt-a-Student Program webpage. Students can contact the Office of Financial Aid, (734) 995-7408, and donors can contact the Office of Advancement, (734) 995-7317.
— Rachel Thoms served on Concordia University's Strategic Communications team from 2015-2022. Any inquiries about this story can be sent to news@cuaa.edu.
If this story has inspired you, why not explore how you can help further Concordia's mission through giving.