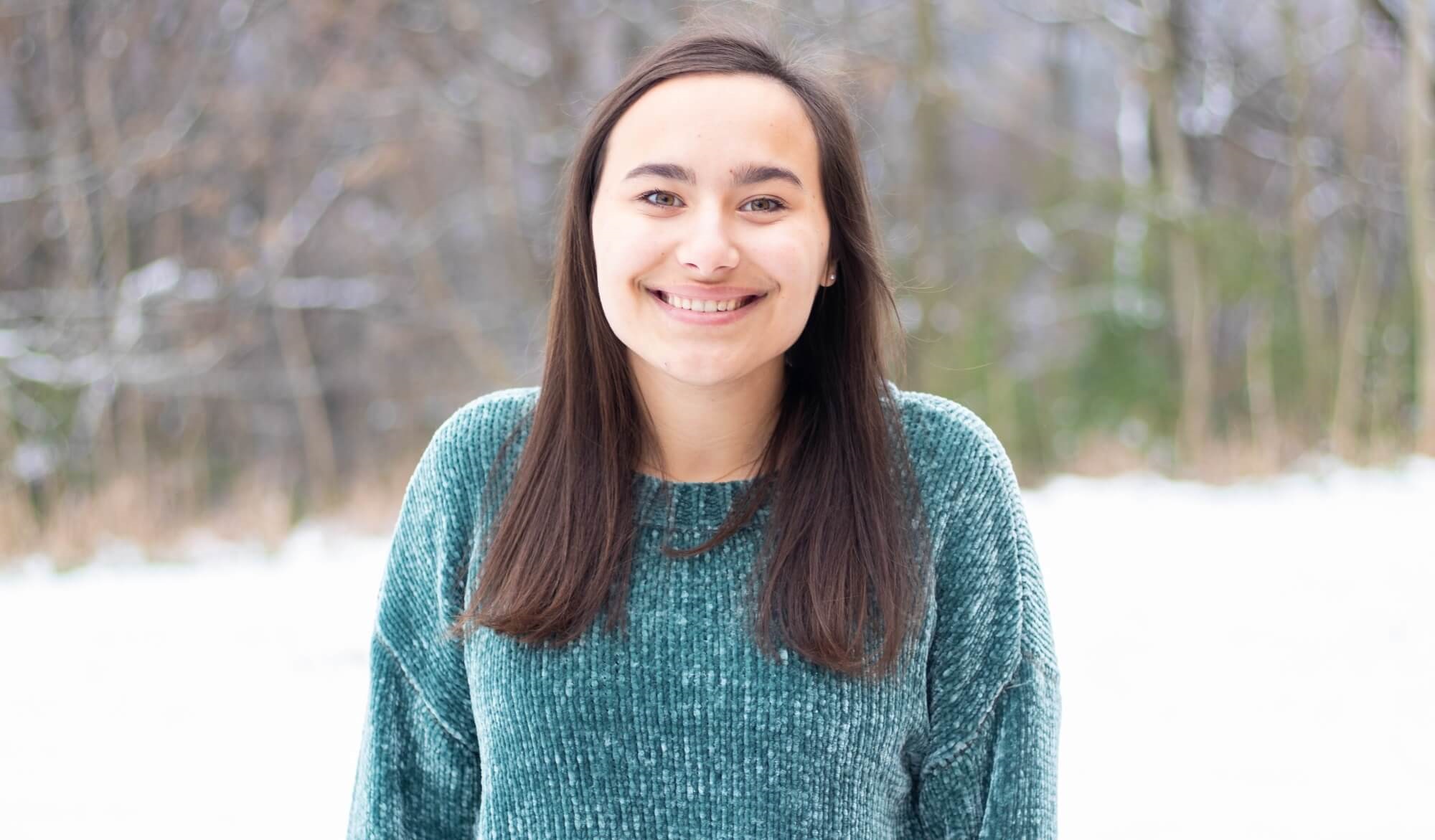 "Emmi Schulze is a Secondary Education major. She has impeccable attendance, asks engaging questions in the classroom, exhibits a passion for learning, serves as an asset to her peers, coordinates class projects voluntarily, provides exemplars of student work, and is very proficient in course content." —Faculty nomination
---
Major
Secondary Education English
Graduation Year
2020
Favorite Class
Shakespeare with Dr. Neal Migan
Hometown
Brooklyn, New York
Involvement on Campus
School of Education Mentor, Student Activities Assistant, Orientation Transition Leader Coordinator, ARC Writing Consultant, New Crew/Tool Time member, Lighthouse Club member
Favorite CUAA Pastime
"My favorite CUAA event is Tuesday Night Worship. It's a time in the middle of busy weekly schedules to relax and worship. I always leave recharged and ready to keep going.
My favorite spot on campus is the docks down by the Huron River. I have gone there many times, alone and with friends, to watch a sunrise or a sunset and I always leave feeling peaceful and having enjoyed a wonderful glimpse of the world that God created."
What would you share with prospective students who are considering attending CUAA?
"Choosing to attend Concordia might be the best and most important decision of your life. Our university is so different from many others. We are small, private, and Christian. That's something is rare, but something that is such a gift. The people I have met at CUAA, as friends and professors, have been some of the best and most loving people I know I will ever meet. We have a community that builds each other up, with a central focus of preparing ourselves for service to Church and the world in Christ's name. I have been blessed greatly by this school, and I know you will be too."
Any final words?
"God is faithful; He is with us in the hard times and in the best times. All of the glory and honor belongs to Him."
— Rachel (Ferry) Thoms is manager of campus communications for Concordia University Ann Arbor. She may be reached at rachel.thoms@cuaa.edu or 734-476-7736.
If this story has inspired you, why not explore how you can help further Concordia's mission through giving.