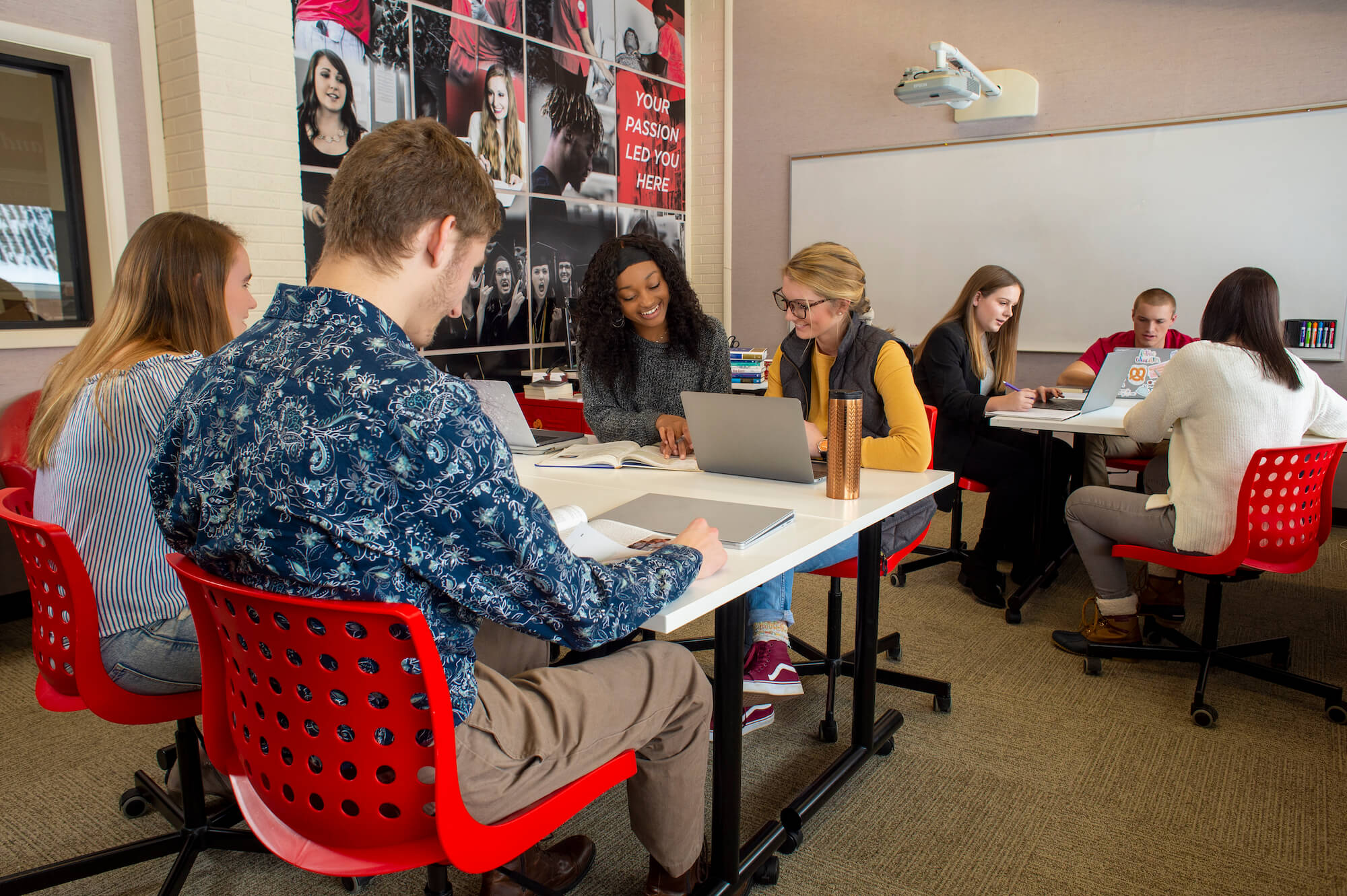 Last week, Concordia University Ann Arbor's Career Engagement and Industry Relations (CEIR) conducted a Zoom series titled, "Workin' It."
---
This series highlighted a different alumni or two each day, and consisted of a 20-30 minute Zoom session. Each alumni was interviewed by the members of the Career Engagement Studio along with other CUAA students and staff.
"We reached out to people from our academic schools. The speakers that responded were happy to come share their work experience with fellow students" said Lisa Johnson, Director of the Career Engagement Studio.
To catch the sessions you may have missed, check out the following links.
Monday: Kenton Smith (Haab School of Business, MBA '19)
Tuesday: Ashtyn Hare (School of Health Professions, Child Life, '19) – This Workin' It session had to be rescheduled.
Wednesday: Evan Gaertner (School of Arts and Sciences, Adjunct Professor)
Thursday: Cierra Woods and Kassidy Grandorff (School of Nursing, '20)
CEIR designed this series in order to provide current CUAA students with the opportunity to engage with alumni in their disciples and be able to gain valuable career and professional development advice.
Related: Career Engagement shares tangible tips for career readiness during COVID-19
In fact, this series aligned with CEIR's missional efforts to connect and create access for students for students to engage with and learn from alumni in an intentional way.
Employers – partner with us!
Do you have employment or internship opportunities for Concordia students at your organization? Partner with us! We want to be your favorite place to recruit.
Concordia students – plug into Handshake
If you're a Concordia student, new jobs are posted daily. Create a Handshake account to see what is available to you, or set up an appointment with the Career Engagement Studio.
Questions about the Career Engagement Studio? Contact Lisa Johnson via email at Lisa.Johnson1@cuaa.edu or visit the CEIR webpage.
— This story is written by Allie Milot, social media manager for Concordia University Wisconsin and Ann Arbor. She may be reached at alexandria.milot@cuaa.edu or 734-995-7403.
If this story has inspired you, why not explore how you can help further Concordia's mission through giving.