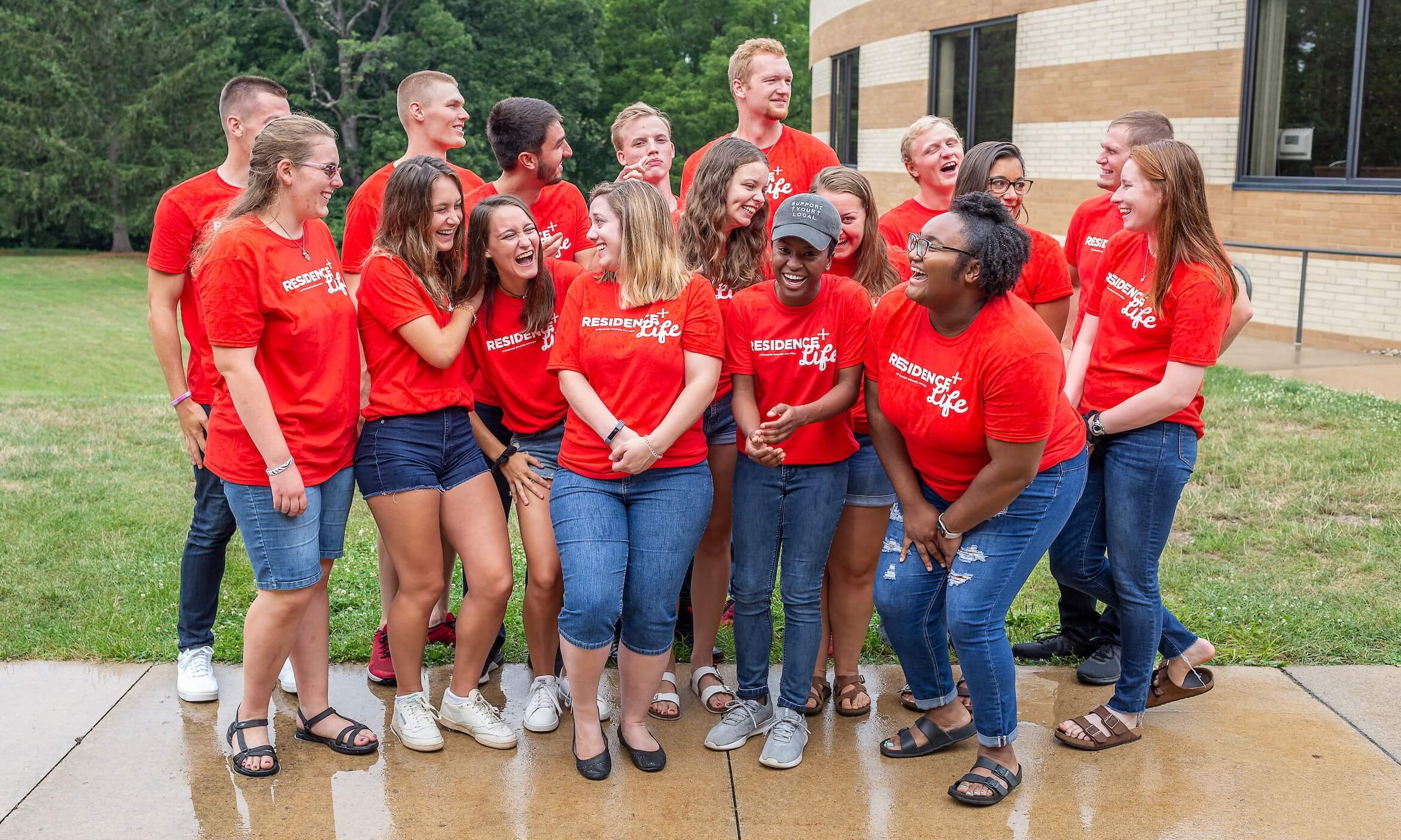 From celebrating big wins, to capturing beautiful campus photos, this was a year of significant milestones and achievements for Concordia University Ann Arbor. We had a lot to share in 2019 as we lived out our mission of developing students in mind, body, and spirit for service to Christ in the Church and the world.
---
Concordia's Strategic Communications team has utilized social media to keep students, alumni, family, and friends in the loop, and you, our CUAA community of social influencers, have in turn helped advance the Concordia mission in powerful ways by sharing our stories with your own friends, family, and acquaintances.
You made these moments possible. Here are the top three posts from Facebook, Twitter, and Instagram posts that grabbed your attention the most in 2019. Check them out, and while you're at it, follow Concordia so that YOU can have say in the top posts for 2020!
---
Facebook


---
Twitter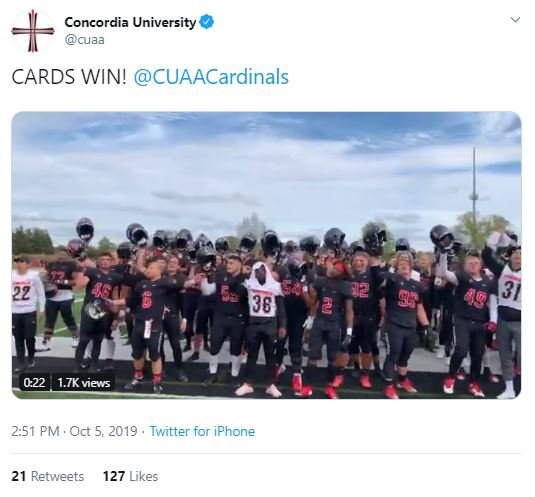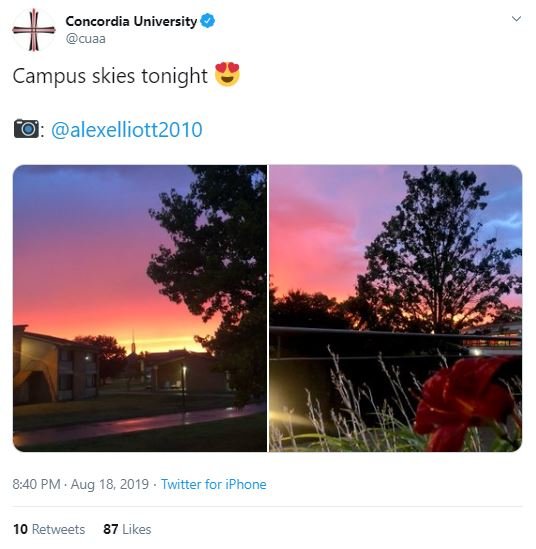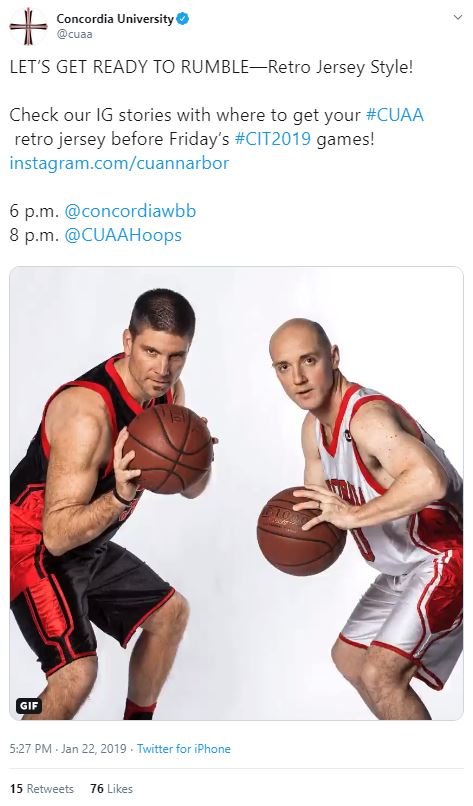 ---
Instagram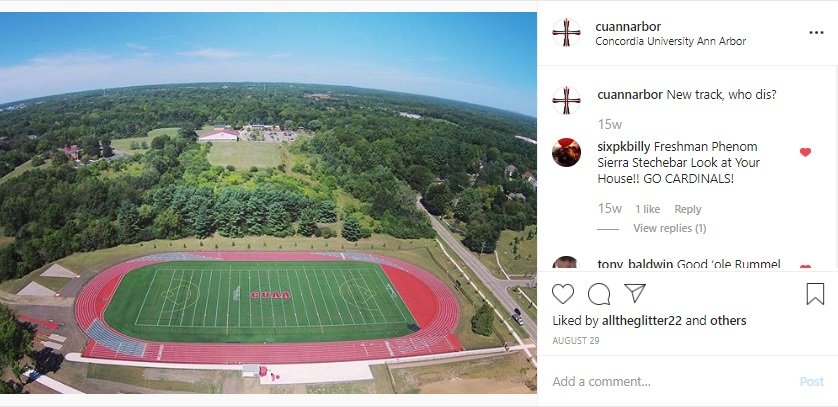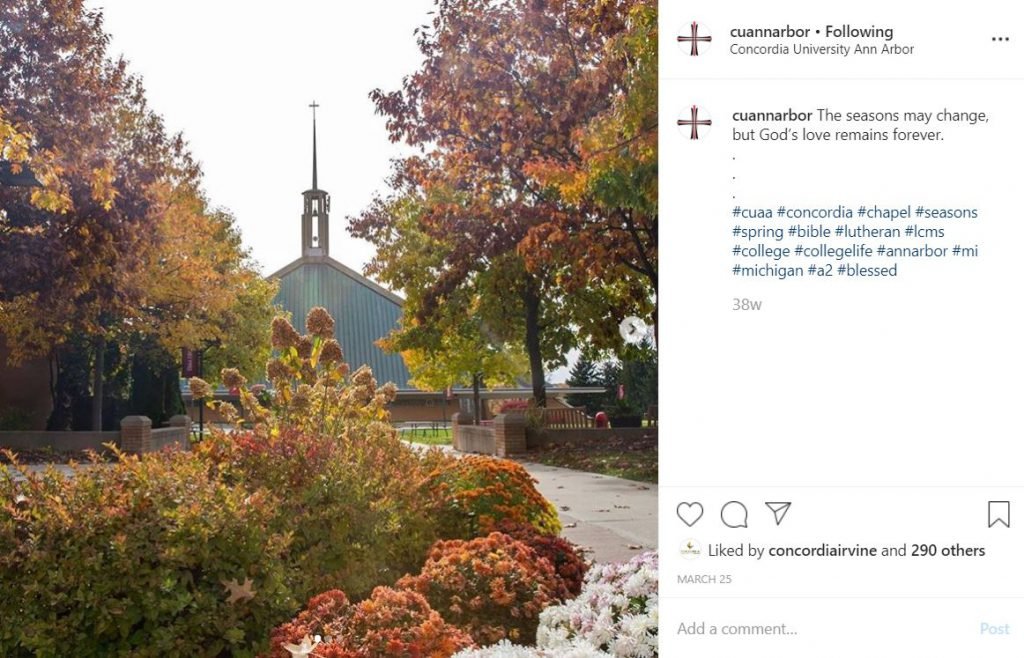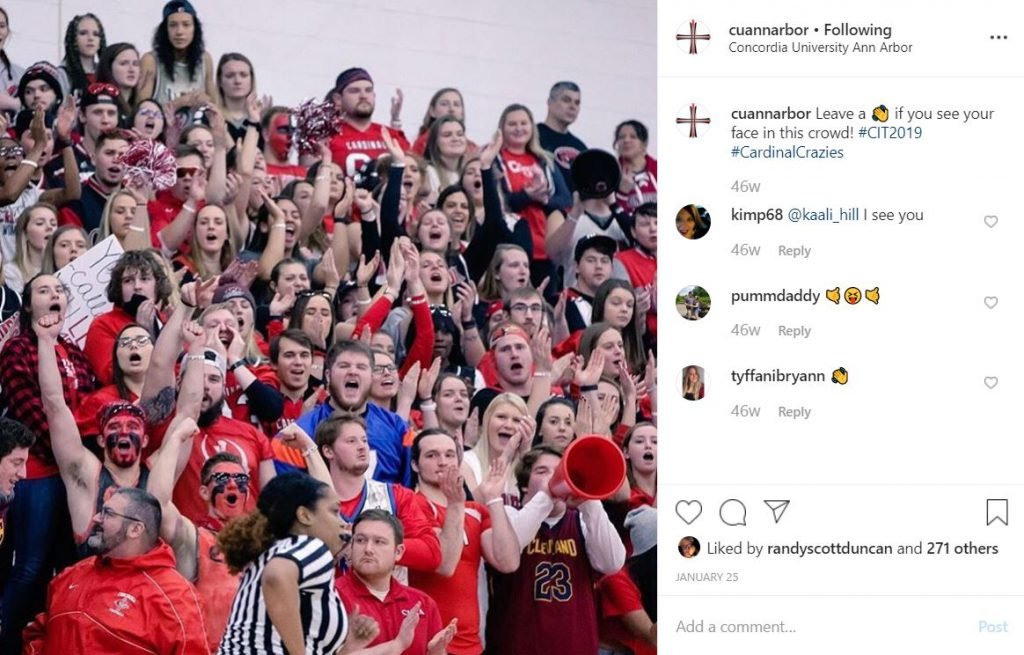 —
If this story has inspired you, why not explore how you can help further Concordia's mission through giving.