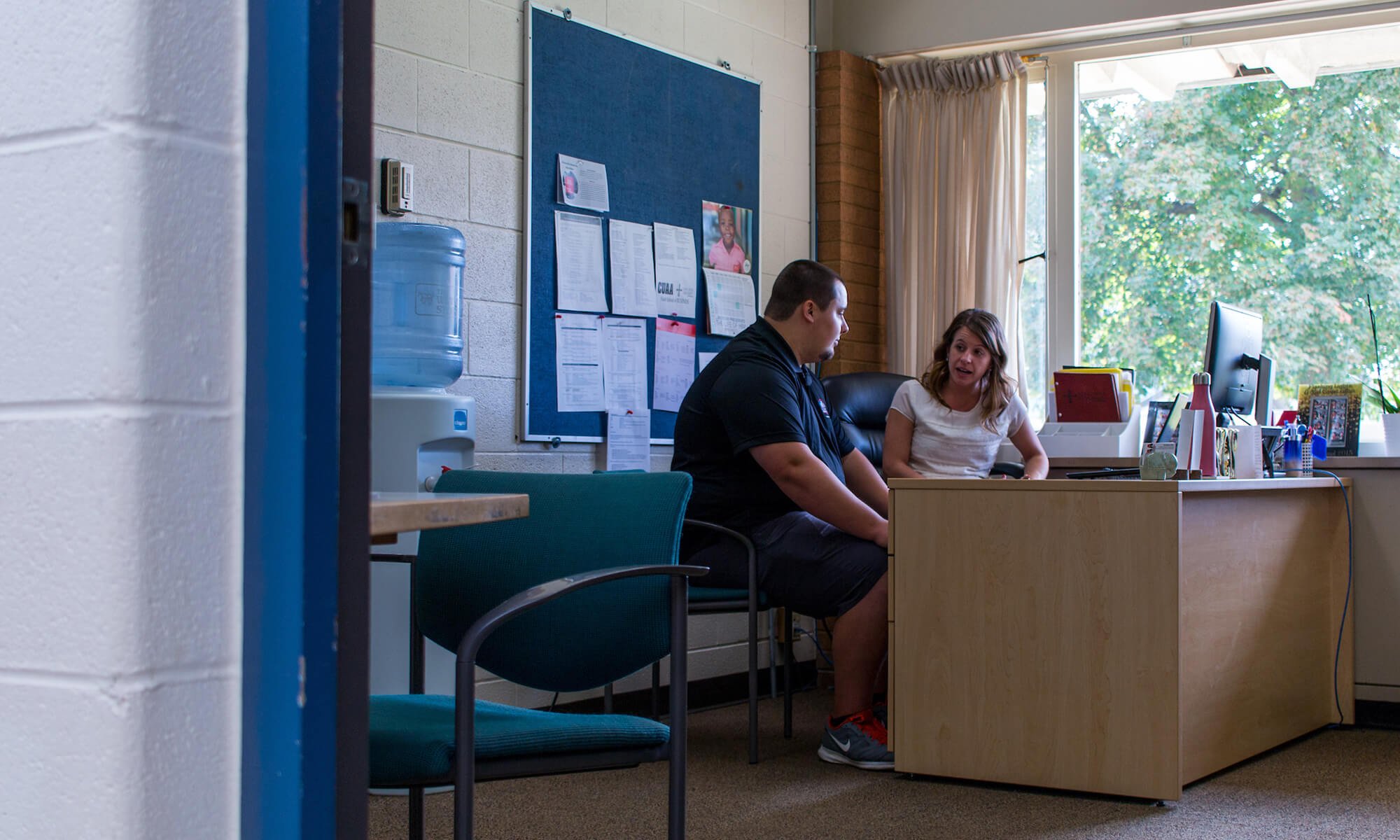 Some of the most important people that our incoming will meet at Fall Welcome Weekend are their advisors. Here are some tips about how to best utilize this great resource all throughout the year!
---
Fall Welcome Weekend is only a couple days away. This 4-day weekend event will be full of meeting new people, getting to know CUAA's campus, and getting a sneak peek of what life will be like as a Cardinal!
Some people that students will likely meet this weekend are the members of Concordia University Ann Arbor's Advising Team. This group of individuals is an excellent resource for all students to use throughout their college careers. All four of our undergraduate advising team members are ready to help guide students in their academic journeys, connect with students each semester, and make sure that they stay on track with their goals.
What do academic advisors do?
Whether you are a student who has always known "what you want to do when you grow up" or have long been undecided about your academic and career plans, CUAA advisors want to accompany you on this vocational journey.
They want you to succeed – in school and life. Advisors work to help students establish educational goals, navigate coursework, and tackle any obstacles that may come up. The team will even work as a resource to connect students with other departments or services on campus, depending on their needs.
Academic Advising at Concordia University empowers the intellectual, spiritual, and personal growth of all students by providing comprehensive support for the development, implementation, and fulfillment of vocational goals.
How to connect with an advisor
Our advising team is not housed in one traditional office space on campus. As each of our advisors plays a different role in helping students from all five of our academic schools, they are located in different buildings throughout campus.
If you are a traditional undergraduate student, then you will be contacted by your advisor during your first semester on campus. Our advising team is focused on building relationships with students and this happens from the very beginning of a student's time at CUAA. An advisor would be no help if they didn't know you as an individual!
Who is my advisor?
For all incoming students, your advisor will be reaching out soon. However in the meantime, if you would like to connect with your advisor before the school year officially begins, use the contact information listed below.
Haab School of Business
Kate Robbins, Katherine.robbins@cuaa.edu
Ronald and Marvel Jones School of Nursing
Kara Alfano, kara.alfano@cuaa.edu
School of Health Professions
Deirdre Lozon, deirdre.lozon@cuaa.edu
School of Arts and Sciences & School of Education
Kathryn Pepera, kathryn.pepera@cuaa.edu
— This story is written by Allie Milot, social media manager for Concordia University Wisconsin and Ann Arbor. She may be reached at alexandria.milot@cuaa.edu or 734-995-7403.
If this story has inspired you, why not explore how you can help further Concordia's mission through giving.