Concordia University Ann Arbor alumni work in a myriad of professional positions, and have published works to share their research and expertise.
---
Last month, we asked alumni to share with us titles of their publications and where they can be purchased. Below are the works submitted by alumni in one comprehensive list. Enjoy!
Taking Pains (Regular column in Gottesdienst magazine)
Written by Mark P. Braden
Alumnus Mark P. Braden is Departmental Editor for Gottesdienst magazine.  My regular column, Taking Pains, appears in every issue, and treats of the rite, rubrics and ceremony of the Divine Service.  More information on Gottesdienst, and subscriptions, is available here.
---
Toward Significance: A Guide for Pastoring Well
Written by David Davis
September 2020
Synopsis: This book is designed to help pastors of "normal-size congregations" grow in greater significance in ministry. It does not focus on theology or doctrine as such—no theological axe-grinding. The focus is on issues of character, habit, and organization. Such topics, properly managed, will help pastors avoid stumbling blocks, increase the significance of his ministry, and inoculate him against steeple envy.
---
The Sound of Scripture: Reading the Bible Aloud, 2nd edition
Written by Barbara Adler
October 2018
Synopsis: This guide for parish lay readers provides a method for reading scripture aloud with clear meaning and expressive voice. Principally written for lectors and lay readers, The Sound of Scripture can also prove useful to Sunday school teachers, and parish leaders who guide others toward an understanding of four genre of Biblical literature, and expressive vocal interpretation.
---
Reading the Psalms with Luther
Introductions translated by Bruce Cameron 
1993, 2007
Synopsis: First published in 1993 as Psalms with Introductions by Martin Luther with the NIV Psalter, the present edition came out in 2007 with the  ESV Psalms.  For each psalm, Luther gives a short summary, classifying each psalm as a psalm of prophecy, instruction, comfort, prayer, or thanksgiving; in many cases connecting the psalm to the Ten Commandments and the petitions of the Lord's Prayer; and relating the psalm to Christ and to the Christian.
The introductions were translated by Bruce Cameron (AA 1969).
---
The Better Life Bible
Written by Dan Sindlinger
CLEAR, CONCISE, PRACTICAL describes The Better Life Bible, a new translation of the New Testament, geared to people with a busy lifestyle and limited time to read and study the Bible.
More works written by Dan Sindlinger
God's Advice for a Better Life as Expressed by Jesus   
Glimpses into the Translation of The Better Life Bible
---
Are there Mosquitos in Heaven?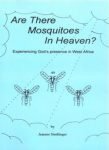 Written by Jeannie Sindlinger
Synopsis: Have you ever wondered if God is around? Join the author as she experiences God's presence in West Africa throughout many challenging and life-threatening circumstances. Discover… how people live in West Africa – with 50 photos! …challenges missionaries face in another country… how God helps people through difficult circumstances
---
Finding A Way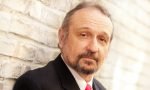 Written by Charles Numrich
Charles Numrich was also featured in the Fall/Winter Arbor Light magazine
(The plays of Hyde Park Lutheran Church 1971-73) Published 1976, CSS Publishing Co., Lima, OH
More works written by Charles Numrich
For All Seasons
(Plays and poetry for the Church Year) Published 1977, CSS Publishing Co., Lima, OH
Passion Play
(Lenten series) Published 1979, CSS Publishing Co., Lima, OH
Living Tapestries
Folk Tales of the Hmong, Published 1985, Second edition, 1990, Fairway Press, Lima, OH
---
Written by Michael W. Newman
Hope When Your Heart Breaks: Navigating Grief and Loss
2017
Synopsis: Grieving occurs in many situations in life; grief is usually associated with death, but it can occur after any loss-divorce, layoffs, the end of a friendship.
In this book, author Michael Newman writes 52 short devotion-style chapters that focus on different forms of grief. The book can be read cover to cover, or readers can flip to a chapter that will help them most in this season of life. The focus of each chapter is the presence of God in the midst of grief and the comfort and hope that can be found in that knowledge.
Gospel DNA: Five Markers of a Flourishing Church
2016
Synopsis: Millions of new believers in Jesus. Thousands of new churches. Communities rallying around the Gospel. Innovative efforts to send workers into the harvest fields. A Gospel movement sweeping a nation. This isn't merely a description of what God is doing in the global south today. It is a picture of God's work in the United States during the 19th and 20th centuries. The church was flourishing. Faith was being shared. New congregations were being started. People were receiving the hope of eternal life. Can it happen again? Is it possible for the Christian church in the United States to become vibrant and relevant once more? The answer may surprise you. Looking at a uniquely American Gospel movement as a case study, Gospel DNA traces five markers that lead to a flourishing church. Hope is closer than you may think. It's time to reconnect with Gospel DNA.
The Life You Crave: It's All About Grace
2014
Synopsis: Do you ever wonder what your next step should be? If there is more to life? Do you crave something better?
More than security or wealth success or popularity, what we really need is to be loved, to matter. But with all our inner strength and the world s create-your-own destiny attitude, with all our technology and know-how and savvy, we are helpless to truly satisfy that craving on our own.
God s intention was never for us to have a dissatisfied, self-critical spirit. In His eyes, each of us is irreplaceable, carefully crafted, designed for a unique and noble purpose. And He is determined to reach us. Throughout the ages, amid all of the world s selfish rebellion, unthinkable corruption, ugly swirl of violence, and abject godlessness, the Lord God has shown that He works in a consistent and beautiful way. He draws close to us. He enters our existence. God reaches into our lives, turns us around, and fulfills every desperate, yearning, miserable need.
God offers us grace. Pure, lavish, unending grace. Discover the life you crave.
God, I Need to Talk to You About Anger
2013
Synopsis: Right now in the midst of a situation that threatens to overwhelm, it's important to know that there is Someone to talk to. Someone who listens. Every time. Someone who helps you more than anyone else. God hears you. He wants you to talk to Him. He wants you to know His peace and hope and comfort through Jesus, who loves you with an everlasting, perfect love. Who forgives you. Really.
This little prayer book is part of a series for adults who struggle with sinful behaviors. It is intended as a guide for honest conversation with your heavenly Father and an assurance that Jesus shields you against Satan's torment and human weaknesses. Every book in the series contains topical prayers, general prayers, and suggested scripture readings.
There is No God, Or is There?
2012
Synopsis: Two grandfathers. Each born in the same year. The story of their lives will shock you and delight you. The way their lives intersected will astound you. Michael Newman tells the story of his grandfathers and how the events of their lives led him to wrestle with the biggest questions of human existence. It started with a murder. It kept going because of a miracle. Be prepared to think, to ponder, and to observe. There are no easy answers when you look square in the face of reality. "There is No God, Or is There?" takes you on a journey you will never forget. It may even change your life forever.
What Happens When You Die?
2011
Synopsis: You may have experienced the death of loved ones. Now you have questions: -Are they okay? -Are they themselves? -What are they doing? -Will they know you when you get to heaven? -Do you share a connection between heaven and earth? -How can you be sure to join them? And what about Judgment Day–and hell? "What Happens When You Die" seeks God's answers to those important questions. Does the Bible help you to understand the afterlife? Did Jesus offer any information about this crucial topic? Read and discover answers to your most important questions about the afterlife in "What Happens When You Die."
Revelation: What the Last Book of the Bible Really Means
2010
Synopsis: The Book of Revelation. It's been called mysterious, puzzling, and frightening. Some people say it's not worth reading. But why would Jesus' last word to His people be so irrelevant and unpractical? Could there be more to this final message than we realize? It's time to discover the inspiring, down to earth, and meaningful message of a misunderstood book of the Bible. Read Michael W. Newman's "Revelation: What the Last Book of the Bible Really Means." See why this compelling book of the Bible is so worthwhile. Study Guide included.
Find out what the last book of the Bible really means in a clear, enjoyable and reliable way.
Struggle Well: Living Through Life's Storms
2009
Synopsis: Go ahead, name your struggle: Grief, temptation, depression, worry, hopelessness, loss, anger, a broken heart. Struggles and storms will wash over your life. You can be sure of it. How will you respond? Will you lash out? Will you run away? Will you give in? Will you curl up in a ball and withdraw? Will you spin out of control? Or is there a better way? You can struggle poorly. You can let life's storms demoralize you, drag you down, and destroy you. You can give in to the expectations of the world. You can cave in to the prodding of the Evil One. Or you can struggle well. You can discover a different way to navigate the tossing waves of turmoil in your life. You can grow, become stronger, find peace, serve others, and draw closer to God during the difficult times you experience. Are you ready to take a new path through suffering and storms? It's time to refresh your heart and restore your soul. It's time to let God lead you to struggle well.
Satan's Lies: Overcoming the Devil's Attempts to Stunt Your Spiritual Growth
2008
Synopsis: Who are you and what is your life all about? Are you aware that there is a force trying to steer your life off course with false outlooks, confused thoughts, and self-destructive actions? It's time to clear up the confusion. Satan's Lies offers solid truth to help you look at life in a brand new way, a way that is balanced, accurate, and focused on growth. If you need to be rescued from a frenzied pace in life or from feelings that make you want to give up, Satan's Lies will help deliver you from the devil's deception. These chapters, along with a study guide for individual, small group, or large group use, will expose the schemes of Satan and equip new and veteran believers for a stronger faith and life. It's time for restoration and truth. It's time to have new life breathed into you. It's time to expose Satan's Lies.
Steps Forward: The New Adventures of Ernest Thorpe
2008
Synopsis: Who isn't confronted with issues that shake you up and make your head spin? Who doesn't need help sorting through challenge that stretch your thinking? Life takes you apart. How can you get put back together? Steps Forward weaves the ups and downs of life into stories of an ordinary family. Each chapter guides the reader to a healthy dependence on God's strength and faithfulness. Do you need to discover the good news of God's compassion, direction, and hope? Do you want to move in the direction that leads to life? Let these stories help you in your story. It's time to grow. It's time to move ahead. It's time to take Steps Forward.
Harrison Town: Discovering God's Grace in Bears, Prayers and County Fairs
1995
Synopsis: Enjoy this new and improved version of Harrison Town! Join Ernest, his family and his friends as they travel through the ups and downs of life–discovering God's grace every step of the way. This book traces Ernest's life through middle school (the sequel to this book, Steps Forward, follows Ernest through high school). A new devotion/study guide follows each of the twenty-eight stories, and is custom-made for individual, family, or group study. These stories will inspire you and help you grow as a follower of Jesus.
---
Time and Grace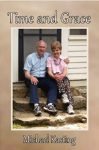 Written by Mike Kasting
2012
A transparently honest look inside the life of a parish pastor and his family as well as the unexpected places their journey took them.
More works by Mike Kasting
Blood and Life
2014
31 sermons on the Old Testament, including Jonah's flight, Sarah's laughter, Jeremiah's groaning, and Solomon's slide into apostasy.
Through the Needle's Eye
2016
32 sermons on the Gospels and Acts.  Among them are "On the Way to the Cemetery," "What Can't You Live Without?" and "The Rebel, the Snob, and their Father."
Adult Bible Studies
Romans (2016)
Acts of these Apostles (2017)
Matthew (2018)
All available for a donation through Living Way Bible Study in La Mirada, CA.
Synopsis: Practical courses of study that emphasize personal application of God's Word to the life of the individual. Extensive textual notes. Questions for sharing in small groups.
---
Faith Confronts Nuclear Power, A Theological Critique
Written by John Gugel
Synopsis: Faith Confronts Nuclear Power is a theological critique that attempts to call people to action in the battle against nuclear power. Nuclear power is a sophisticated, terribly expensive and frightfully dangerous way to boil water. What is it doing to the earth our God created? How do we care for the earth if we allow it to continue? Looking at nuclear power through the eyes of faith, a Lutheran pastor, John Gugel, is alarmed at the apparent lack of concern on this issue and seeks to call people to action.
John has lived with Parkinson's disease for over 30 years and now lives at Tudor Oaks Retirement Home in Muskego, WI. He served 4 churches: Our Savior, St. Louis, MO.; Messiah/Faith, DesMoines, IA; Faith, Marian, IA and Atonement, Muskego, WI. He remains married, with 3 grown children and 3 grandchildren. His brilliant mind is now not able to speak.
---
The Short Man of Nuremberg
Written by Mark Steiner
Synopsis: The Green Mountain near Nuremberg, Pennsylvania, attracts both hunters and lovers with its magnetic pull. But when it provides a sanctuary for a stranger with a dubious history, the village and the lives of its residents are inexorably altered forever.
After the short man arrives and begins a home restoration, he gains the attention of curious locals who engage in wild speculation regarding his identity and reasons for moving to Nuremberg. Determined to convince the stranger to adopt their ways, two of the villages female residents embark on a fact-finding mission that leads them to pronouncements that pale in comparison to the truth. But when one of the women finally receives a glimpse of truth about the stranger, she must now decide whether to shun the potential risk and act on her affection as everyone else wonders whether the lure of Green Mountain or divine intervention will determine their future.
The Short Man of Nuremberg shares the tale of Pennsylvania villagers persistent quest to learn the truth about their new resident with a mysterious past.
---
Ephesians, Concordia Commentary
Written by Thomas Winger
2015
Synopsis: Ephesians is a veritable compendium of St. Paul's theology and a candidate for his most influential epistle. In it we learn of the reconciliation of the cosmos and our eternal election in Christ, as well as:
Salvation by grace through faith apart from works
The mystery of salvation also for the Gentiles
One Lord, one faith, one Baptism
The divine gift of the Holy Ministry
The Church as Christ's bride and body
The Christological meaning of marriage
The resplendent armor of God.
We today, no less than the Ephesians recently converted from their pagan lifestyle, need to appropriate these teachings because of the spiritual peril of the environment in which we live. Dr. Winger's commentary unfolds the mysteries of the Gospel by his meticulous analysis of the Greek text and his reverent exposition of the epistle's proclamation of Christ and His gifts for the sake of His Church.
Lutheranism 101: Worship
2017
Synopsis: All over the world, Lutherans gather to worship.But what makes Lutheran worship different?
Lutheran worship is a continual conversation between God and the believer, in which we focus on Jesus, who is present with and for us through His Word and Sacrament. Through the hymns, liturgy, and prayers in the Divine Service, we receive the precious gifts our Lord desires to give us: the forgiveness of sins, life, and salvation.
Worship expands on the topic from Lutheranism 101, presenting background information on the development of Lutheran worship, a deeper look at the parts of the worship service, and an understanding of why Lutheran worship is both consistent with the way Christians have worshiped over the centuries as well as a unique expression of Lutheran theology.
---
Written by Ruth Meyer
Our Faith From A to Z
2014
Synopsis: Introduce elementary school children to important theology terms and concepts they hear at church, catechism instruction, and home. "Our Faith from A to Z" invites kids to discover new words with a poem that weaves together 26 terms and explanations in alphabetical order. Each page features one term from the poem, an illustration of that term, and an encyclopedic-style definition. While the book is labeled as a children's book, the explanations written on the bottom of each page are helpful for older students and even adults who wish to learn more about the key concepts. An excellent idea for a sponsor or grandchild gift, and for any Lutheran family.
Grace Alone
2017
Synopsis: Grace Williams isn't looking for complications because, really, isn't life complicated enough? She's a single mom with four children. She has unresolved issues with her ex-husband. Her sister nags at her about going to church. Her kids are not perfect. And neither is Grace. She has hang-ups about organized religion, she is overwhelmed by suppressed guilt and grief, she is judgmental, and she can't control her hair.
When a man shows up on her doorstep, Grace's life is turned upside down. David is terrific with her kids, she loves his family, and her sister thinks he's perfect. But he's a little too pushy. And he wants her to change.
For anyone who has ever made a mistake, Grace Alone is a story about forgiveness, hope, and grace in the midst of a messy life. Because God specializes in new beginnings
Faith Alone
2019
Synopsis: Grace Neunaber has finally found happiness. After struggling for years as a single mother of four, she's thrilled about her newfound faith and her marriage to a strong Christian man. But as David is added to their family of five, her enthusiasm is quickly dampened by her older children's open hostility and resentment toward their new father.
For Grace's daughter, Faith, having a principal for a step-dad is only one of the downsides. Her parents are nosy, restrictive, and most of all embarrassing. But Faith's issues with her parents are quickly shoved aside when she's faced with a decision that will change the course of her future.
Each member of the Neunaber family will have to rely on their faith in God if their strained relationships are going to knit them closer together instead of tear their family apart.
Hope Alone
2019
Synopsis: Grace Neunaber may have everything she's ever dreamed of, but sometimes it's too much. With an infinite to-do list and not enough sleep, she can't even get out of survival mode. Her struggles dim, however, in light of the challenges of her oldest daughter.
Thanks to a supportive family and boyfriend, Faith Williams is managing single motherhood on top of college plans. But when the father of her child re-enters her life, her carefully scheduled world is rocked. She can hardly blame him for wanting to spend time with their son, but making her boyfriend jealous and claiming to be Christian is going a bit far.
Despite Faith's best intentions to keep everyone happy, disaster after disaster strikes, and school is suddenly the least of her worries. Grace must set aside her own difficulties so she can be there for her daughter. And in order to survive the uncertainties, Faith must loosen her grip on her grudges and cling to the hope that God is the only one in her life who hasn't changed.
Stand Alone
2019
Synopsis: Grace Neunaber has entered a new phase of life. With two grandchildren and her second child college-bound, she's rethinking what to do with her quiet days while the kids are at school. But she's not the only one with decisions to make.
Thanks to a football injury, Jackson Williams' college plans have been turned upside down. His confidence and ego have been shattered along with his dream of a football scholarship. Yet he's challenged to grow both by his accident and by his best friend, Sam.
With so many uncertainties for the whole family, Grace will have to muster her self-confidence in the face of change. And Jackson will have to choose what kind of person he wants to become—a man who shirks responsibility and caves to circumstance or a man who stands up for what's right when life knocks him down. Even when it means standing alone.
---
Names, Nations, and the New Testament 
Written by Madelyn Rose Craig
September 25, 2020
Synopsis: Names, Nations, and the New Testament will explain in brief how the nations of the world arose from the sons of Noah, how they spread across the face of the whole earth, and why that should matter to you. These chapters discuss the history of all the people starting with the Table of Nations and continuing with language, DNA, culture, and records from around the world, including stories found worldwide that speak on the Genesis Tower of Babel event! Names, Nations, and the New Testament is a book digging into the origins and history of mankind from Creation to Babel, Pentecost to the present, and connecting people across the globe as part of one family, one race, one blood. This is the story of the world, our ancestors, and you! If you want to learn more about the origins of all people and our common ancestry, this is the book to read.
---
Written by Kenneth Haugk
Journeying through Grief
2004
Synopsis: Journeying through Grief is a set of four short, easy-to-read books that offer words of comfort and hope to those grieving the loss of a loved one. Individuals and organizations send each of the Journeying through Griefbooks to grieving people at specific, crucial times during that first year after a loved one dies. Each book focuses on what the person is likely to be experiencing at that time and provides care, assurance, encouragement, and hope.
Journeying through Grief is a simple yet powerful way to extend care again and again during that difficult first year.
Although the books are designed to help those in the first year of grief, people whose loss was more than a year ago have also found them extremely helpful.
Each set includes four mailing envelopes and a tracking card to help you know when to send the books.
Don't Sing Songs to a Heavy Heart: How to Relate to Those Who Are Suffering
2004
Synopsis: This proverb describes an all-too-human problem each of us faces from time to time. We want to reach out and help those who are hurting—but the words or actions we use may unintentionally add to their burden instead of easing their pain.
Forged from author Kenneth C. Haugk's own experiences of suffering, the book draws on extensive research with more than 4,200 people who have experienced various kinds of suffering in their lives, offering key insights and suggestions of what to say and do—and what not to say or do—when people are hurting.
With its biblical foundation, compassionate approach, and concrete ideas, Don't Sing Songs to a Heavy Heart will help you bring God's loving presence to hurting people when they need it most.
Cancer—Now What? Taking Action, Finding Hope, and Navigating the Journey Ahead
2017
Synopsis: All too often we hear that someone we know is facing cancer. A friend, relative, or neighbor—or a colleague, church member, customer, patient, or client—receives the devastating news of a cancer diagnosis.
During such a difficult time, we want to reach out with support and care, to offer help and hope. But how?
A simple, powerful way is to give a copy of Cancer—Now What? This book from Stephen Ministries is a comprehensive how-to guide that helps cancer patients and their loved ones navigate the medical, emotional, relational, and spiritual challenges of cancer.
Christian Caregiving—a Way of Life, 2nd Edition
2020
Synopsis: Christians sometimes wonder, "How can my faith make a difference in my everyday caring and relating?" Christian Caregiving—a Way of Life provides an answer. It takes a close look at what sets Christian caregiving apart and how this distinctive approach to caregiving can become a way of life for you.
Christian Caregiving—a Way of Life is an inspirational guide for Christians who want to improve their care for the people in their lives—family, friends, neighbors, coworkers, customers, and clients.
Speaking the Truth in Love: How to Be an Assertive Christian
1992
(written with Ruth N. Koch, a Concordia classmate)
Synopsis: What does it mean to live assertively? What does it look like for us as Christians to be assertive in our daily lives? Speaking the Truth in Love by Ruth Koch and Kenneth Haugk gives clear and helpful answers to these questions, explores the biblical foundation for assertiveness, and suggests practical ways to relate to others with honesty, compassion, and respect. This book teaches how to recognize the difference between passive, aggressive, and assertive behavior, shows the value and benefits of assertive relating, and offers encouragement to help you be caringly direct and open in your relationships with others.
Antagonists in the Church: How to Identify and Deal with Destructive Conflict, 2nd Edition
2013
Synopsis: Antagonists are individuals who, on the basis of nonsubstantive evidence, go out of their way to make insatiable demands, usually attacking the person or performance of others. These attacks are selfish in nature, tearing down rather than building up, and are often directed against those in a leadership capacity.
In Antagonists in the Church, Kenneth Haugk equips pastors, church staff, lay leaders, and others to deal with an antagonist's attacks. He shares practical guidelines and strategies that help leaders recognize the signs of an antagonist, respond to an antagonist's attacks in a wide range of situations—and, most importantly, prevent antagonism from happening in the first place.
Pastors and lay leaders have called this book a "ministry saver" since the publication of the first edition. This second edition builds on that foundation with new and updated insights and examples, including material on cyber-bullying.
Leader Killers: How to Identify and Deal Antagonists in Your Organization
2006
Applies the principles from Antagonists in the Church to leadership in businesses, nonprofits, and school systems, other organizations.
Discovering God's Vision for Your Life: You and Your Spiritual Gifts, 2nd Edition
2015
Synopsis: Discovering God's Vision for Your Life is a complete set of integrated resources that congregations can use to establish a spiritual gifts ministry. It provides an effective, biblical solution to the age-old problem of finding volunteers.
The centerpiece of Discovering God's Vision for Your Life is an eight-hour course that helps people understand spiritual gifts, find out what their own gifts are, and get excited about using those gifts in ministry.
Through Discovering God's Vision for Your Life, men and women are mobilized as ministers—called by God to use their unique spiritual gifts
Caring for Inactive Members: How to Make God's House a Home, 2nd Edition
2004
Synopsis: Throughout our lives, we may encounter friends, relatives, neighbors, and work associates who have drifted away from their faith community, people who no longer attend worship or participate in church activities. We want to reach out to them and bring them back—but we're not always sure how.
Caring for Inactive Members: How to Make God's House a Home equips participants to relate to inactive members in respectful, kind, and gentle ways that convey the love of Christ.
---
Critical Social Theory: Prophetic Reason, Civil Society, and Christian Imagination
Written by Gary Simpson
2001
Synopsis: Critical theory explained and espoused Simpson ably introduces critical social theory, the German-born intellectual movement that has spawned sharp criticisms of modernity, its use of reason, and our highly technological, bureaucratic culture. Part 1 recounts the emergence of critical social theory within the Frankfurt School of Social Research and the theological stirrings that the Frankfurt project sparked, especially in Paul Tillich. Part 2 explores Jürgen Habermas' reconception and expansion of critical social theory, especially his ideas about hermeneutics, praxis, communicative action, and civil society as the locus of prophetic social movements. Finally, in Part 3 Simpson shows how Christian theology employs critical social theory for the tasks of prophetic reason in a global civil society. Simpson's work is at once a programmatic introduction and a creative theological proposal for public theology.
War, Peace, and God: Rethinking the Just War Tradition
Written by Gary Simpson
2007
Synopsis: What do people mean by a "just war"? What are the moral criteria for justifiably going to war and fighting in war? Can Lutheran congregations be peace churches and be within the JWT? These are the important questions explored and addressed in this timely book. Includes additional resources and questions for reflection and discussion.
---
Written by A. Trevor Sutton
Being Lutheran
2016
Synopsis: Throw out all those notions you might have about what it means to be Lutheran. When it comes down to it, being Lutheran is really very simple. It's about following Jesus. We go where Jesus goes, we listen when Jesus speaks, we trust when Jesus promises. And we live because Jesus lives.
Why Should I Trust the Bible?
2016
Synopsis: You've got tough questions about the Bible. Maybe you've even heard things like, "The Bible is racist." Or, "The Bible has too many errors and edits." Or, "The Bible is merely a mythological story like Homer's Odyssey."
This book tackles accusations like those head-on. Pastor Sutton compares the Bible to writings that have been deemed more credible than the Bible, like the Book of Mormon, encyclopedias, and even Shakespeare's works. He tests the Bible using the same rigorous standards that have been used to test those other writings. He examines historical evidence, witness accounts, and translation concerns.
By the end, you'll be able to better defend your faith when its very foundation is attacked. You'll get many of your tough questions answered. And you'll see that when all other texts fall, the Bible still stands—as completely, undeniably trustworthy.
Authentic Christianity: How Lutheran Theology Speaks to a Postmodern World
Written with Gene Veith, Jr.
2017
Synopsis: Burned-out believers and spiritual secularists have given up any hope that an engaging and meaningful spirituality can be found in a single Christian denomination. So rather than attending worship at a local church, they attend to their spiritual needs elsewhere. While these disaffected believers have not rejected the existence of God, they have strongly rejected whatever it is they think the church today has to offer.
To counter this trend, churches across America are constantly updating their culture to accord with the culture outside the church. But is this the best framework for recovering authentic Christian spirituality?
Authentic Christianity offers another idea—that the Lutheran tradition embodies a framework of Christianity that uniquely addresses the postmodern condition. It does so not by being "emergent" or by making up a new approach to church or to the Christian life. Rather, it does so in an unexpected way: by being confessional, sacramental, and vocational.
Clearly Christian: Following Jesus in this Age of Confusion
2018
Synopsis: Let's just admit we're all a little confused.
Networks connect people around the world, yet we struggle to remember our next-door neighbor's name. We have access to more information than ever, but it hasn't solved the problems of discrimination, prejudice, or self-absorption. We have an excess of many things—gadgets, technology, cat memes—but nothing is more abundant than confusion.
This confusion also swirls around and seeps into the Christian faith. Non-Christians look at Christianity through layers of misinformation, and even Christians can get lost in a fog of opinions mixed with truth, confused about who they are and what they believe.
Clearly Christian takes the confusion head-on. A. Trevor Sutton dispels one falsehood about Christianity after another. In this age of counterfeits and fakes, the world desperately needs clear Christianity: the real love and forgiveness of God, who is the Savior for real sinners.
---
Written by Ruth Koch
Grace Notes: Meditations for Women in the Church
1973
Synopsis: Do you dread Sunday mornings? Have you felt like no one understands? Are you tired of "being on display"?
Take heart and celebrate your unique calling as a woman in ministry.  Whether as a full-time church worker or married to one, Grace Notes meets you where you're at with God's own words of support and encouragement.  These short meditations cover topics important to you: life in a fishbowl, personal successes, moving, time management, and marriage and family.
And every meditation concludes with a practical tip to put into practice immediately!
Speaking the Truth in Love: How to Be an Assertive Christian
1992
(with Kenneth Haugk, a Concordia classmate)
Synopsis: What does it mean to live assertively? What does it look like for us as Christians to be assertive in our daily lives? Speaking the Truth in Love by Ruth Koch and Kenneth Haugk gives clear and helpful answers to these questions, explores the biblical foundation for assertiveness, and suggests practical ways to relate to others with honesty, compassion, and respect. This book teaches how to recognize the difference between passive, aggressive, and assertive behavior, shows the value and benefits of assertive relating, and offers encouragement to help you be caringly direct and open in your relationships with others.
Now You're Talking Booklet: Practical Ways to Effectively Manage Conflict
2014
Synopsis: One characteristic of healthy relationships is effective communication. Discover common fears, Biblical resolutions for conflict and 18 tips for building stronger relationships.
Taking Control: Healthy Boundaries
2014
Synopsis: Do you feel overextended-controlled by expectations of others? This booklet will help you strike a balance by developing healthy boundaries.
---
Shadow Among Sheaves
Written by Naomi Stephens
2019
Synopsis: The Great Rebellion of 1857 was a remarkably bloody business. At a time when Britain's imperial influence in India was sparking brutal clashes on both sides, no one could have expected Rena, an Indian woman, to marry a British officer—nor do they understand her decision to follow her mother-in-law to England after her husband's tragic death.
Once the two widows are in Abbotsville, the stern yet compassionate Lord Barric attempts to help them despite his better judgment. Soon he is torn between the demands of reputation and his increasing desire to capture Rena's heart for his own.
---
Written by Melissa Keir
Home is Where the Heart Is
2018
Synopsis: They all left their small town only to return and face what forced them to run.
Five sisters each left Amherst, Ohio. When they come home again, they find love and family as well as a chance to redeem themselves.
Forever Love
When a chance meeting happens, can the two former friends allow themselves the chance to become friends again, or will the sparks turn a childhood friendship into a forever love?
Beach Desires
Can a summer fling last a lifetime? Will Stacey and Mandy make their long distance relationship work? Or will they let the prejudices of their upbringing ruin their chance at happiness?
A Christmas Accident
When a horrible blizzard causes an automobile accident that puts the lives of those Sherri loves on the line, can a Christmas miracle save them?
Coming Home
Can a blind woman and the womanizer rely on each other to rescue Mr. Wilder or will insecurities and stress cause their blossoming relationship to self-destruct?
Holiday Homecoming
Two broken hearts mend as love blossoms, but when danger comes calling, can the two loners learn to rely on each other or will they lose all they have found?
I Believe: True Stories of Miracles
2018
Synopsis: Miracles Surround Us. Do you believe in miracles? Have you ever heard a voice urging you to do something or not to do something? Have you had a prayer answered? Has someone who has passed come to help you?
Miracles happen to everyday people.This book shares real experiences from ordinary people. Miracles occurred. Some are profound and demonstrate the work of a higher power. Some appear as happenstance but are life changing. These are their stories in their own words.
Grab this book and be prepared to be amazed. There is more to life than what we see and Miracles Surround Us. Proceeds will go to the Children's Miracle Network which provides miracles to children everywhere.
A Cowboy's Whisper
2019
Synopsis: Join three amazing couples who look for love in a small town as they overcome obstacles and find their happily ever after.
The Heartsong Cowboy
Can two people, one horse and the power of love cure a little girl?
Angela French blames herself for her daughter's lack of voice. Determined to do anything to correct the situation, she seeks out Jake Kyncade, the owner of The Heartsong Ranch.
Jake Kyncade hides his own sorrows behind his no-nonsense demeanor. Helping children becomes one way to correct his past. Using equine therapy, he sets out to make a difference.
Can Jake help Angela's dreams come true or will Jake's past bring more heartache? Will love save them all?
The Heartbroken Cowboy
Love isn't found at the bottom of a bottle…
Johnson O'Neill joined The Heartsong Ranch to escape his addiction. One night at a friend's wedding, stress causes him to fall off the wagon and into the arms of the woman of his dreams.
Debra Donahue lost her husband to alcohol then pulled herself up by her bootstraps becoming a million-dollar selling real estate agent. One night with a sexy cowboy and a bottle of whiskey, Debra falls hard.
Can an alcoholic cowboy and a brokenhearted woman find love despite their fears? Or will the bottom of a bottle claim another happily ever after?
Claiming a Cowboy's Heart
Even broken souls deserve a second chance at love….
Elementary Teacher, Michelle Alt has faced untold trials in her life, yet she continues to do what's right to make things better for the next generation.
Cowboy Veterinarian, Preston Hall has lost everything in order to follow his dreams and return to his grandfather's small-town practice.
Recognizing each other's pain, these two broken souls come together to heal, but fear and misunderstandings send their blossoming relationship into a tailspin. Will they be able to put aside their pain to find the love of a lifetime?
Rescue Love
(2019)
Synopsis: Dogs, Danger, and a Cross-Country Trip….
Nothing has gone easy in Alexis Bandit's life. On a trip to rescue mistreated puppies and drive them to their forever homes, she meets up with a tuxedo-clad cowboy on the run and offers him a ride.
Jason Fields thought he had it all—a beautiful fiancée, a loving family, and great job—until he overheard his future father-in-law talk about arranging his murder. Now he's on the run, without money, a phone, or a credit card.
With a killer on their tail, four mischievous pups, and many miles of highway, what could go wrong?
---
Want more? Check out these published works by CUAA employee authors.
—
If this story has inspired you, why not explore how you can help further Concordia's mission through giving.