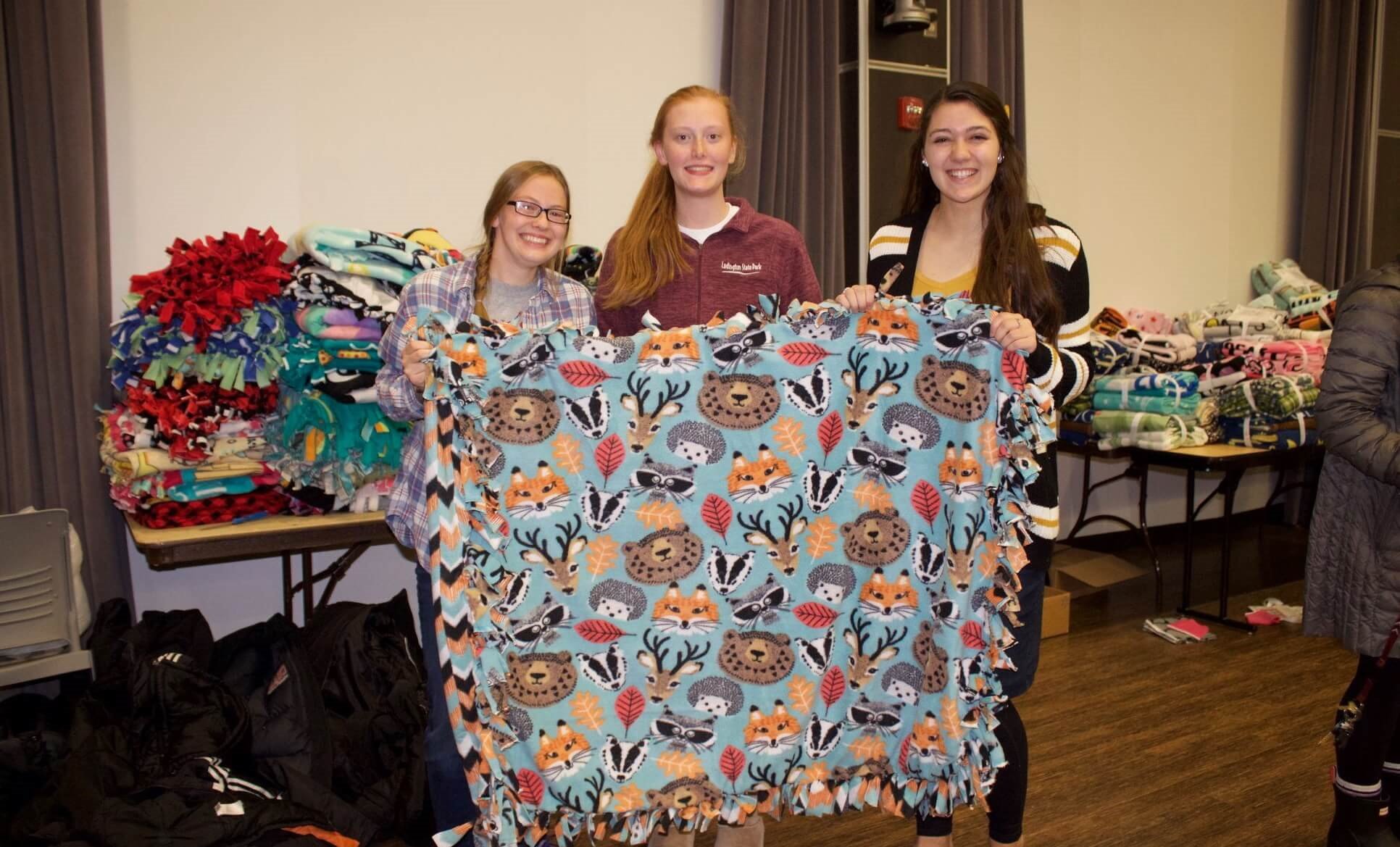 'Tis the season to be serving! As the Thanksgiving and Christmas seasons draw near, the spirit of giving is all around us—including at Concordia University Ann Arbor.
---
At Concordia, our mission is to develop students in mind, body, and spirit for service to Christ in the Church and the world. We celebrate when that mission is exemplified through students who use their time, talents, and resources to give back to the community.
On Thursday, November 21, Concordia students led by Sami Miller ('20) organized a third annual Make Some Ties blanket tying event for the local children's hospital. Together, the student volunteers tied 149 blankets.
"It has been really cool to watch this event grow since we started it three years ago," said Miller. "I know that we all have a lot going on, especially this time of year, but that doesn't stop our students from wanting to serve God by serving others."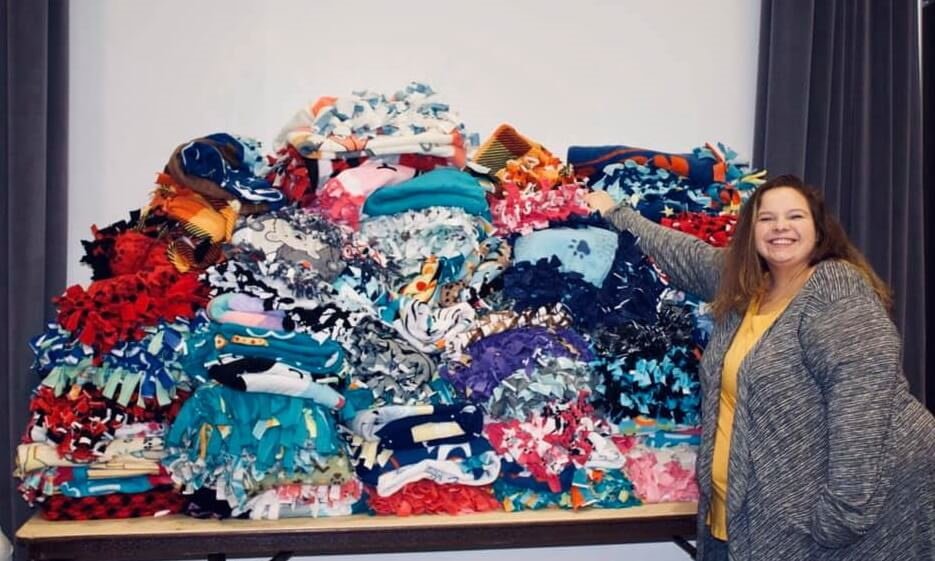 Sami Miller ('20) smiles with the completed 149 blankets.
When the blanket tying event began in 2017, the students tied 25 blankets. In 2018, they tied 80. This year, the 149 total was a lofty goal, but it was accomplished by the 60 student volunteers that came through to help.
"We've gotten really good at couponing," said Miller, a computer science major, who says that their annual trip to Joanne Fabrics to get the fleece blankets required four people and ten shopping carts.
Miller shared that the students specifically chose this time of year to put together the blankets so that they can be delivered in time to children who are stuck in the hospital over the Christmas season so that they can hopefully have an extra touch of comfort.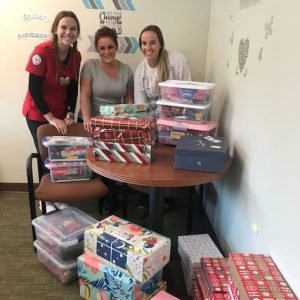 In a separate event, school of nursing students put together 42 Operation Christmas Child boxes filled with fun toys, hygiene items, and school supplies. Operation Christmas Child is a well-known initiative organized by Samaritan's Purse, a Christian organization that provides spiritual and physical aid to hurting people around the world.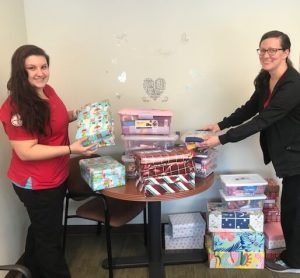 "Not only will these boxes bring joy to the kids that receive them as possibly the only gift they receive, but more importantly, they will share the Gospel of God's great love for them," said Anita Simmons, director of simulation for the CUAA school of nursing.
The school of nursing cohorts had a friendly competition to see which cohort could put together the most boxes. The Delta cohort, who will be graduating on Dec. 15, won with 17 boxes followed by the Zetas and Epsilons with 10 boxes each.
Do you want to serve our students? You could provide snacks for students during finals week or participate in Concordia's Giving Tuesday on Dec. 3.
— Rachel Thoms served on Concordia University's Strategic Communications team from 2015-2022. Any inquiries about this story can be sent to news@cuaa.edu.
If this story has inspired you, why not explore how you can help further Concordia's mission through giving.