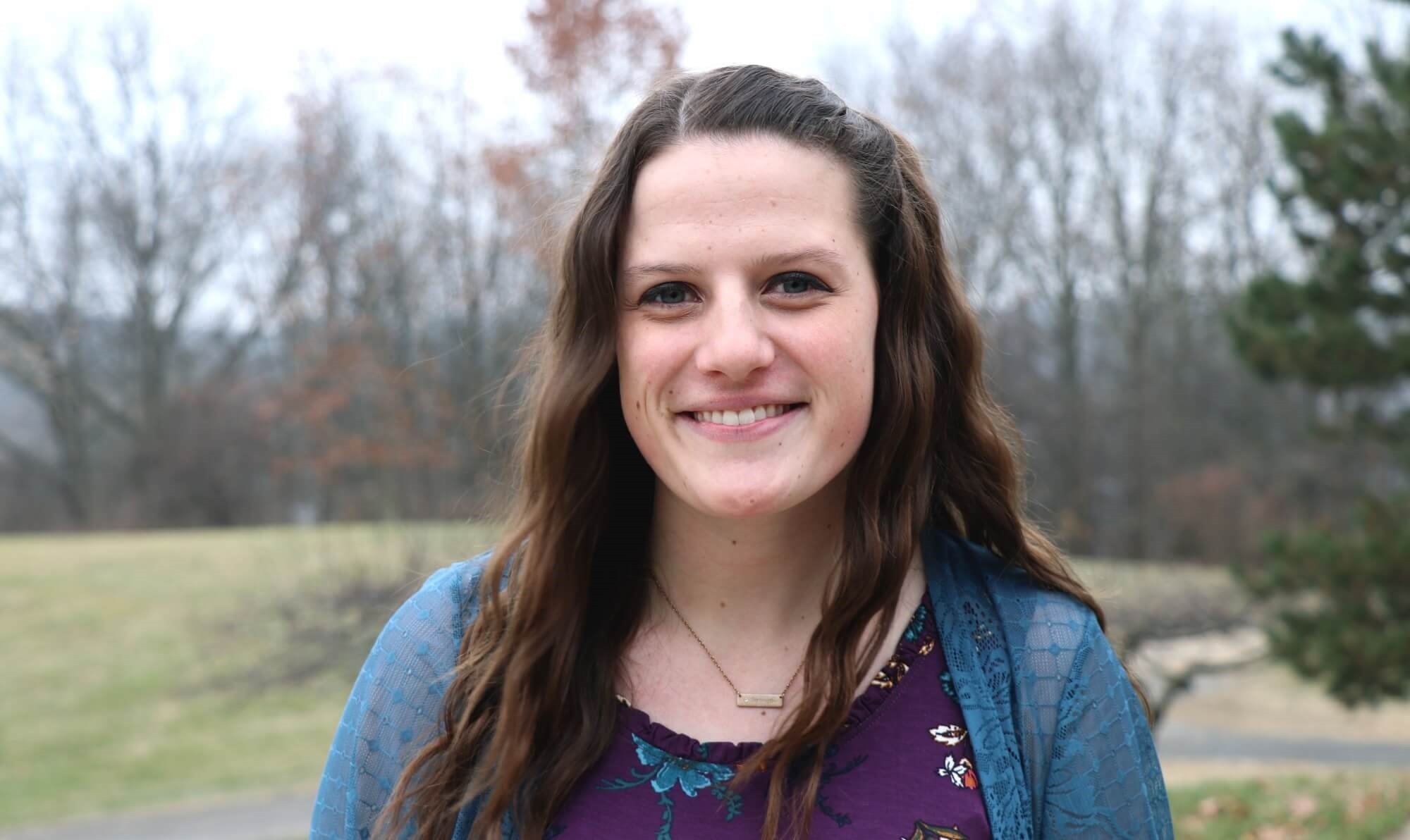 "An Education major focusing in Special Education, Rebecca demonstrates discipline, hard work, and altruism in the classroom. She holds an outstanding GPA while also working at multiple jobs. She is a mature student who has grown quickly and who understands the demands of the real world. Rebecca is a strong example of good work ethic, independence, and self-discipline."—Faculty nomination
---
Major
Graduation Year
2020
Favorite Class
Teaching Reading in the Elementary Classroom with Professor Jaime Hougard
Hometown
Elkhart, Indiana
Involvement on Campus
Academic office student worker
Favorite CUAA Pastime
CUAA sporting events
What would you share with prospective students who are considering attending CUAA?
"CUAA is so different from other universities. Every semester, you make new friends and get to know your professors. There will never be a day on campus that you don't see someone you know. It's so refreshing to see so many familiar faces when you're so far away from home!"
Any final words?
"When I was told that I was the student of the month, I was so surprised! I couldn't believe that I was chosen among so many amazing students at CUAA! I am so thankful for this honor and it has encouraged me to keep working hard as I get closer and closer to obtaining my degree."
Get to know last month's student of the month, Emmi Schulze ('20)
— Rachel Thoms served on Concordia University's Strategic Communications team from 2015-2022. Any inquiries about this story can be sent to news@cuaa.edu.
If this story has inspired you, why not explore how you can help further Concordia's mission through giving.